The desire for "escape" is pervasive. People hide behind jobs, possessions, and gated "communities" for peace of mind. Community is now found in overhyped, though immediately forgettable, media events (remember the last episode of Seinfeld?). Two recent video releases will help you fight this impulse.
The media hype last summer targeted, ironically, The Truman Show, Peter Weir's imaginative critique of consumerism. The Truman Show is about an insurance salesman named Truman Burbank (Jim Carrey) who, without realizing it, has spent his entire life inside a giant tv studio. Every second of his existence has been broadcast to a worldwide audience. He is surrounded by commercials and product placements, and his wife—actually an actress—regularly encourages him to replace old household accessories with new ones. Episodes from Truman's life are commodified and sold as videotapes to the show's fans. Meanwhile, talk shows hash out issues raised by events in Truman's life.
Truman himself is not as media-saturated as those who watch him. He is, however, living in a materialistic world defined by his conformity to what others expect of him. It slowly dawns on him that the world around him is a fake, and that everyone in his life has participated in one great lie.
The greatest liar of all is Christof (Ed Harris), the show's godlike producer. This god is not the world-redeeming creator of Christian belief but a jealous, soulless deity. Christof created the show because he wanted to experience, albeit vicariously, a blessed and perfect life. But this perfection is a fraud. And when Truman finally figures out this scheme, there is only one thing to do: escape. Truman's freedom means abandoning the false world and letting it die. How will this new ethic play itself out in the "real world" to which Truman escapes? We never find out.
Still, that the question is asked—Is our commodified suburban world a lie, something to escape from?—is worth marking. But that question is to wonder what comes next. And that takes us to David Fincher's masterpiece of paranoia, The Game.
Nicholas Van Orton (Michael Douglas), a financier, finds himself mysteriously caught in the web of "the game," an organization that "plays" with the lives of its members. Van Orton's entry is a birthday present from his brother. Nicholas lives in a largely abstract world, made up of stock exchange reports, business contracts, perfectly polished furniture, and little true human contact. Pension beneficiaries and others depend on his work, but you get the impression he'd rather not meet them. He lives in a husk he has built around himself to hide the hollowness within.
The gamesters who insinuate themselves into Nicholas's world at first appear to be a much more sinister version of Christof. But where Christof maintains an illusion of peace, the gamesters are trying to wake Nicholas up. One of them, explaining "the game" to Nicholas, even quotes the Gospel of John: "Whereas once I was blind, now I can see."
One thing leads to another, and Nicholas finds himself robbed of his possessions, drugged, and buried alive in a shallow Mexican grave. Waking up, he breaks out of his coffin—a clear allusion to his spiritual rebirth—and returns to California, where his first move is to make amends with his ex-wife. Slowly something stirs in Nicholas's soul. He is becoming a real person once again.
A few plot twists remain, building up to a shockingly upbeat finale. When I first saw the film, I could not decide if Fincher, who previously directed the more fatalistic films Alien3 and Se7en, had sold out or found a particularly shrewd climax for his story. The second time, however, I saw pinpricks of hope scattered through the story and realized how obvious the film's resolution should have been all along.
The Game, for all its visual seediness, is an allegory of grace and redemption, in which a man trapped within himself is set free and—most important—sent back into the world from which he came. He can continue his good work, but this time, he will be open to the people for whom that work is done.
Both movies question our drive to escape life by burrowing into the bosom of affluence. They reject false comforts in search of real ones. "Whoever loses his life … "
Peter T. Chattaway is a film reviewer.
Have something to add about this? See something we missed? Share your feedback here.
Our digital archives are a work in progress. Let us know if corrections need to be made.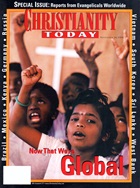 This article is from the November 16 1998 issue.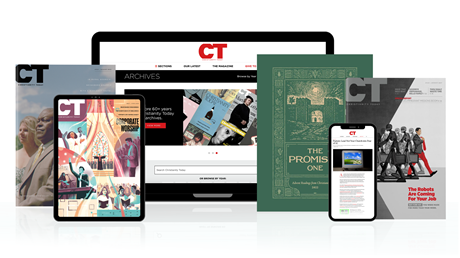 Subscribe to Christianity Today and get access to this article plus 65+ years of archives.
Home delivery of CT magazine
Complete access to articles on ChristianityToday.com
Over 120 years of magazine archives plus full access to all of CT's online archives
Subscribe Now
Read These Next
Trending

Christian and Missionary Alliance Will Ordain Women

Ministers may now use the title "pastor" regardless of gender.

From the Magazine

When Politics Saved 25 Million Lives

Twenty years ago, Republicans, Democrats, evangelicals, gay activists, and African leaders joined forces to combat AIDS. Will their legacy survive today's partisanship?

Editor's Pick

Died: Pat Robertson, Broadcast Pioneer Who Brought Christian TV to the Mainstream

With CBN, "The 700 Club," Regent, the Christian Coalition, and a run for president, he changed evangelicals' place in public life.
The Great Escape
The Great Escape