Protestants in Nicaragua will persist in their efforts to keep Catholic doctrine out of the public schools, even though the country's president has replaced the controversial, devoutly Catholic head of public schools with a bureaucrat some Christians perceive as more moderate.
Throughout Humberto Belli's eight-year tenure as education minister, many Protestant leaders opposed his program to promote Christian values, viewing it as an unconstitutional attempt to force Catholic teaching in public schools (CT, April 28, 1997, p. 78).
Protestant concerns focus on "Education in the Faith," an elective after-hours program that Belli established to teach children basic Christianity. "Parents have the right to have their children receive the religious instruction of their liking … as an extracurricular activity," Belli says. Under the program, parents select and pay for a teacher, curriculum, and textbooks. The ministry, in turn, permits free use of classrooms.
Yet some fear the classes are a step toward returning to the days of mandatory public-school catechism classes, when non-Catholics were legally denied access to public education and health care.
REMOVAL WELCOMED: "Schools shouldn't be teaching religion," says Guillermo Osorno, Christian Way party president and a member of Nicaragua's legislative assembly. He believes faith should be taught in homes and churches. The Assembly of God pastor-turned-politician (CT, March 3, 1997, p. 60) applauds Belli's removal as minister of education. "[The classes] are a violation of the constitution and a violation of human rights," Osorno says.
Osorno refers to the constitution's Article 124, which establishes Nicaragua as a secular state with no official religion. Gustavo Parajon, president of the evangelical relief organization Council of Evangelical Churches Pro-denominational Alliance, believes that religion classes violate the constitution and are a front for forcing students to study Roman Catholicism.
Parajon notes that Belli is a member of the conservative Catholic group Opus Dei, which, in some Latin American countries, has lobbied for legal privileges for Catholic churches and corresponding restrictions on evangelicals. Parajon cites 1996 textbooks published and endorsed by Managua's Catholic hierarchy. He believes that the Ministry of Education intended to promote the series, coincidentally titled "Education in the Faith," for the religion classes but backed down in the face of evangelical opposition. One volume warns against "Protestant cults" as racist deceivers who prey on, bribe, and scare ignorant Catholics into converting. "It's very obvious that the Roman Catholic church prepared this series in cahoots with Mr. Belli, a response to the perceived threat of evangelical growth all over Latin America," Parajon says.
Belli, however, maintains that the religious education program does not violate Article 124 because participation is voluntary and after hours, and instructors are not state paid. He emphasizes that the Ministry of Education does not endorse any text for the class, leaving that choice to parents in each school. He denies having had a hand in the series.
In the early 1980s, Belli fled the Sandinista-ruled Nicaragua and lived in exile in the United States. In 1982, he founded the Puebla Institute, a human-rights organization dedicated to defending religious liberty. On a 1989 visit to his homeland, Belli offered his help in rebuilding the nation's education system, eventually being named education minister in 1991.
"As a Christian, I saw the Ministry of Education as a task presented to me by the providence of God," Belli says. However, he inherited a system in such physical decay that many schools were beyond repair and a curriculum steeped in political propaganda. "Education is concerned with transforming young people into mature, value-oriented adults. Part of our effort is … the transmission of new values, most of which, of course, would be inspired by our Christian tradition."
Now, as minister of the family, Belli will oversee several social-assistance ministries that benefit the poor, children, women, the elderly, and the handicapped.
RELIGION-FREE SCHOOLS? Some Nicaraguan Protestants worry that Belli's abrupt departure will doom all religiously oriented offerings in public schools. Barb Johnson, codirector of Nicaragua's Youth with a Mission, and her husband, Don, have two teenage children enrolled in a government-financed Catholic "semi-public" school in Diriamba, 25 miles south of Managua. Under Belli's tenure, the Johnsons received written government permission to minister in public schools with drama and "King's Kids" programs. "I hate to see him leave," she says.
Johnson says the Catholic staff at her children's school respect the family's evangelical beliefs. While her children attend Catholic religion classes, they are not forced to attend mass. She believes most evangelicals are not worried about plots to indoctrinate students. "My concern is that the evangelicals are making such a big deal. It's going to turn [public education] into what it is in the States, and religion is going to be banned in the schools," Johnson says.
But Belli's replacement, Jose Antonio Alvarado, former minister of governance, has given wary Protestants cause for hope. Christian Way legislator Orlando Mayorga, a Seventh-day Adventist pastor, has served on committees with Alvarado and says he feels comfortable with him as head of Nicaragua's schools. "We have excellent communication with Alvarado," Mayorga says. "He's a person who listens." Alvarado supports the nonsectarian Article 124.
Have something to add about this? See something we missed? Share your feedback here.
Our digital archives are a work in progress. Let us know if corrections need to be made.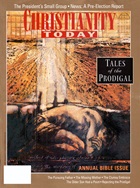 This article is from the October 26 1998 issue.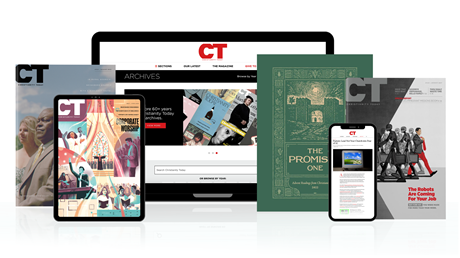 Subscribe to Christianity Today and get access to this article plus 65+ years of archives.
Home delivery of CT magazine
Complete access to articles on ChristianityToday.com
Over 120 years of magazine archives plus full access to all of CT's online archives
Subscribe Now
Fighting for Fairness
Fighting for Fairness