Republican presidential hopefuls are angling for the potent support of Christian conservatives, their wallets, leaders, and networks. And along the way, they are defining themselves as combinations of the truest disciples of Jesus, the most distressed Jeremiahs, and the wisest Moseses.
The Democratic and Republican parties have so frontloaded their primary elections for selecting presidential nominees that the race may essentially be over by April 2000, following the first dozen primaries.
Evangelical activists and conservative candidates are thus lining up their supporters as early as possible. In February in Washington, D.C., 20 would-be kingmakers from more than a dozen evangelical organizations summoned likely candidates, including publisher Steven Forbes, former Vice President Dan Quayle, Family Research Council (FRC) founder Gary Bauer, broadcaster Alan Keyes, Sen. Bob Smith of New Hampshire, and Rep. John Kasich of Ohio, to take a conservative Christian litmus test. Those presidential contenders who showed up were questioned on a wide range of topics, including such precarious subjects as whether to put a Christmas creche on the White House lawn in defiance of a Supreme Court order.
The group is still negotiating for former Tennessee Gov. Lamar Alexander, U.S. Sen. John McCain of Arizona, Texas Gov. George W. Bush, and former American Red Cross president Elizabeth Dole to appear at a later date.
SHAPING CANDIDATE IDENTITY: Bush, 52, and Dole, 62, both of whom have significant national name recognition, stand to benefit if the presidential sweepstakes progresses slowly. As front runners with money and GOP establishment support, Bush and Dole can afford to pace themselves for a longer run.
In recent national public-opinion polls, all other potential candidates have single-digit percentage support. The dark-horse candidates need a fast rise in the polls and sustained media attention to fuel their campaigns. As a result, they are developing ways to set themselves apart from the crowd.
Keyes, who has backing among the Religious Right's rank and file, says that, if he runs again, he will not look on this campaign as a horserace but a call from God. "It is necessary to bring a longer vision into the campaign."
In a campaign where wealthy candidates are in abundance, both Bauer and Keyes add a populist edge. Bauer, 52, recalls that he fought his way out of "a tough, blue-collar town.
"We had a lot of times that the paycheck went until Wednesday or Thursday, but the bills lasted 'til Friday," Bauer says. "For a Republican, I have a different attitude."
Keyes, 48, styles himself as an outsider. The son of an army master sergeant, he pounces on the wealthy Forbes as "a phony."
Forbes, 51, has been campaigning on and off since his late entry in the presidential race in 1996. "The key is time," says Forbes, millionaire publisher of the business magazine founded by his father. Forbes was a strong supporter of congressional Republicans during the failed attempt to remove President Clinton from office.
Positioning himself as a conservative purist, Quayle, 51, gets sympathy from conservatives for going toe-to-toe with hostile news media. Despite his years as vice president during the Bush administration, Quayle is still saddled with two defining memories in the public's mind: his inaccurate spelling of potato for a group of schoolchildren and his public criticism of network television's Murphy Brown, who gave birth out of wedlock.
ISSUES OF COLOR: Republican analysts realize that for the GOP to regain the White House they will need to make a persuasive appeal to black and Latino voters, at the same time holding on to the party's suburban conservative core.
According to the Voters News Service, African Americans 18 to 29 years old were three times more likely to vote Republican than older blacks in last November's elections.
Candidates are eager to demonstrate their zeal for minority groups, already aware of Governor Bush's skill in attracting African-American and Hispanic voters in Texas.
Forbes says that for the GOP to overcome "a very deep mistrust of the Republican Party among African Americans," the party must not "write them off."
Keyes, so far the only African-American candidate, shies away from being labeled "the black candidate." Keyes says African Americans are "a pro-life community," and they have a "common moral ground" with Republican conservatives.
TALKING THE TALK: As the presidential campaign gains momentum, potential candidates are carefully developing their spiritual and moral vocabulary in the wake of the Lewinsky scandal.
Forbes himself has overcome his past reluctance to discuss religion. "You know who the great teacher was, the Savior," he says. "I follow how he taught, how he went to the people." Challenged at a Washington, D.C., meeting by D. James Kennedy of Coral Ridge Ministries on what he would say to God at heaven's gate, Forbes responded, "I would have to ask for forgiveness."
Even though some politicians get the words right, some evangelicals suspect they are being patronized.
Some complain that the Bush camp strategically inserts mentions of the governor's faith while preferring that the evangelicals fly in by night, enter the back door of the capitol, and exit without any press attention.
Nevertheless, Bush has openly affirmed acceptance of "Jesus Christ as my Savior." Also, Bush's political team has finely tuned his legislative agenda to champion hot-button conservative Christian causes such as banning partial-birth abortion.
However, inside the Bush camp, according to a strategist who consults with the governor, "the 'political handlers' are getting into G.W.'s head to be more political."
Speaking in February at the Christian Management Association annual meeting in Colorado Springs, Dole addressed her listeners as "fellow Christians" and said the key to both individual salvation and national renewal is the willingness to "submit ourselves to the authority of a moral order." Dole styles herself as "the faith-based conservative," according to senior aide Mari Maseng Will, and her campaign people are wooing evangelicals with the promise of frequent stops at churches.
In Iowa, with its early presidential caucus in February, some candidates have already organized their grassroots campaign organizations.
Have something to add about this? See something we missed? Share your feedback here.
Our digital archives are a work in progress. Let us know if corrections need to be made.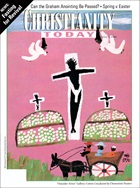 This article is from the April 5 1999 issue.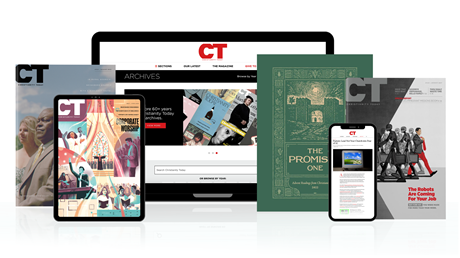 Subscribe to Christianity Today and get access to this article plus 65+ years of archives.
Home delivery of CT magazine
Complete access to articles on ChristianityToday.com
Over 120 years of magazine archives plus full access to all of CT's online archives
Subscribe Now
Republican Candidates Court Conservatives Early Often
Republican Candidates Court Conservatives Early Often