Two Southern Baptist congressmen have issued a letter demanding the resignation of presidential press secretary Joe Lockhart following comments Lockhart made about Southern Baptist evangelism efforts during a White House press briefing.
Reps. J.C. Watts and J.D. Hayworth wrote the December 23 letter in response to Lockhart's suggestion that Southern Baptists' efforts to minister to Muslim and Hindu groups "perpetuate religious hatred."
Meanwhile, Rep. Zach Wamp, a Tennessee Republican and Southern Baptist church member, told Baptist Press he would not rule out a resolution calling for Lockhart's ouster when Congress reconvenes.
"This is one of those moments when we Southern Baptists need to stand up and be counted," Wamp said. "I believe we need to respond to people in a spirit of love and a Christlike manner, but there are times to be tough and this is one of those times."
"No amount of spin from Mr. Lockhart can hide his blatant bigotry against one of the leading denominations in the United States," said Hayworth, a Republican from Arizona, in a prepared statement after Lockhart's December 16 comments. "He should have been fired last week, but you can never count on this White House to do what's right."
Wamp, who teaches a Sunday school class in his Chattanooga congressional district, said he first heard about Lockhart's comments during morning worship services December 26. "I believe for the president to do anything but fire Mr. Lockhart would be a double standard by the Clinton administration," he said.
Watts, an Oklahoma congressman who chairs the House Republican Conference, noted that he was "appalled to read the recent comments" by Lockhart. "What makes it even more disturbing is that in making these hateful remarks, Lockhart was supposedly expressing the president's views."
Hayworth said sharing one's faith should not be considered a hate crime. "Almost every major religion has as one of its goals the conversion of those of other faiths," he said. "I am deeply offended by the insinuation that the constitutionally protected work of the church is somehow hateful and sinister."
According to the Associated Press, Lockhart later apologized for his remarks. However, that's not enough for Hayworth. "If he had a shred of honor, he would do the decent thing and resign. Absent that, the president should fire him forthwith."
The response from political leaders came following remarks issued by Southern Baptist leaders condemning Lockhart's statements.
Paige Patterson, president of the 15.8-million-member SBC, said Patterson was trying to bully Southern Baptists for upholding their beliefs about sharing the Christian faith with others.
"Apparently, because the president has very few convictions, he harbors deep resentment against those who do," Patterson told Baptist Press on December 21.
Related Elsewhere
See more coverage of this topic from the Washington Post and the Associated Press.According to the full text of Lockhart's December 16 press briefing, available at the White House Web site, Lockhart's comment was in answer to a journalist's comment one would think Southern Baptists would be even more upset over:
"Joe, India is one of the few countries in the world issuing a special standard on prisoners which will be unveiled by the Prime Minister of India, and to mark the 2,000 years of but in this country, again, despite President Clinton's call, the Southern Baptists are still issuing a warning against Hindus first, then Jews, and now this week they did against Muslims during the special holidays. So we're trying to repair and to bring peace in the twenty-first century, when they are trying to take us into this twentieth century again
Lockhart replied,Question? Comment? I think the President has made very clear his view from any quarter, no matter what quarter it comes from, his views on religious tolerance, and how one of the greatest challenges going into the next century is dealing with intolerance, dealing with ethnic and religious hatred, and coming to grips with the long-held resentments between religions. So I think he's been very clear in his opposition to whatever organization, including the Southern Baptists, that perpetuate ancient religious hatred.
Copyright © 1999 Christianity Today. Click for reprint information.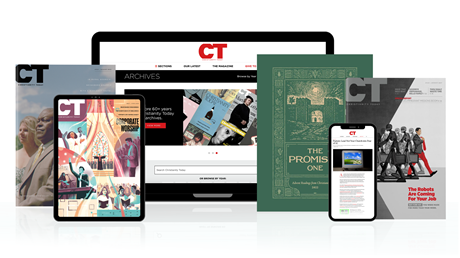 Subscribe to Christianity Today and get access to this article plus 65+ years of archives.
Home delivery of CT magazine
Complete access to articles on ChristianityToday.com
Over 120 years of magazine archives plus full access to all of CT's online archives
Subscribe Now
Baptist Congressmen Call for Clinton Press Secretary Resignation
Baptist Congressmen Call for Clinton Press Secretary Resignation