Protestant and Catholic Christians in Peru have joined human rights activists to petition their government to extend a three-year amnesty program aimed at freeing innocent persons imprisoned on sedition charges.
Christians mobilized following a public announcement by President Alberto Fujimori that he will cease granting pardons to persons unjustly accused of involvement with the Shining Path terrorist movement of the 1980s and early 1990s. Concerned Christians say Fujimori's decision could mean that over 300 innocent people will remain in jail for years.
During a press conference on December 2, Fujimori told reporters that, at the end of the month, he will disband the special Ad-hoc Commission that has been investigating cases of persons falsely accused of membership in the Shining Path, a crime that carries prison sentences of 20 years to life. When journalists asked why he was ending the amnesty program, the president stated, "There are no more innocent people in jail in Peru."
Several authoritative voices disagree. They include the Peace and Hope Association, a Christian legal aid service that, since 1996, has gained freedom for 32 persons wrongfully imprisoned for terrorism, the Catholic Episcopal Commission on Social Action, which has handled several hundred similar cases, and Public Defender Jorge Santistevan, who heads the Ad-hoc Commission.
"In total, there are 411 pending requests for pardon. I don't know how many of these are innocent. One is enough to continue (the amnesty program)," stated Santistevan in an interview that appeared Tuesday in the Lima newspaper El Comercio.
Since its formation, the Ad-hoc Commission has helped free 469 persons from prison after determining they were innocent of terrorism charges. According to Alfonso Wieland, director of the Peace and Hope Association, some 316 innocent people remain in jail; 30 are active members of evangelical churches.
"Right now, there are 66 cases on the president's desk, recommended for pardon by the Commission, awaiting the president's signature," Wieland added. "No one knows why he does not approve them."
Fujimori has not offered an explanation as to why he granted pardons to over 460 persons in the first two years of the Ad-hoc Commission but to only seven in 1999. He has refused to sign any pardons during the past eight months. According to Peru's constitution, the president is the only public official invested with pardon powers.
Of the 66 persons who have been cleared of criminal charges by the Commission and who await the presidential signature in order to leave prison, three are evangelical Christians. They are Edwin Caldas Cruz of Chiclayo, imprisoned in Picsi; David Gonzalez Condor of Huancayo, imprisoned in Huamancaca, and Javier Hermintanyo Benito of Lima, jailed in Castro Castro Prison.
On December 9, Santistevan and Father Hubert Lanssiers, who also serves on the Ad-hoc Commission, sent a letter to Fujimori recommending that he allow the commission to function through the end of 2000, so that it could "act without time pressures."
Earlier in the week, the president's office received another letter, signed by 52 Protestant pastors and church leaders, urging him to continue granting pardons. Signatories included Rev. Felix Calle, president of the National Evangelical Council of Peru, Rev. Carlos Garcia, former vice-president of Peru, and Rev. Pedro Arana, general secretary of the Peruvian Bible Society.
At a public celebration in Lima's San Martin Plaza marking the international observance of Human Rights Day, volunteers collected nearly 3,000 signatures on a petition asking Fujimori to extend the amnesty process.
Congressman Javier Diez Canseco, who twice suffered unjust imprisonment under military dictatorships between 1968 and 1971 while occupying student leadership posts at the Catholic University in Lima, addressed the San Martin gathering and declared his support for the Ad-hoc Commission.
"Amnesty, in fact, is only half the solution," he said. "It pardons from punishment, but does not annul the sentence. The person still has the criminal charges on his or her police record. Nor do these people receive compensation from the state for lost income and property."
A vote by Congress to overrule Fujimori's decision to dissolve the Ad-hoc Commission seems unlikely, since the president's party controls a majority in the legislature. Canseco estimates that, if such a vote were held today, only 40 of the 120 legislators would vote against the chief executive.
Related Elsewhere
See our earlier stories in Christianity Today's, "Imprisoned Evangelicals Dispute Accusations of Terrorism" (Feb. 9, 1998), and "Peruvian Evangelical Released from Prison" (July 13, 1998)
See also the coverage in World magazine, "Maximum Security | Falsely accused as Shining Path terrorists, Christians in Peruvian prison look to a just God" (Mar. 27, 1999) and "Peru's Hostage Crisis: Caught In the Crossfire" (Feb. 22, 1997)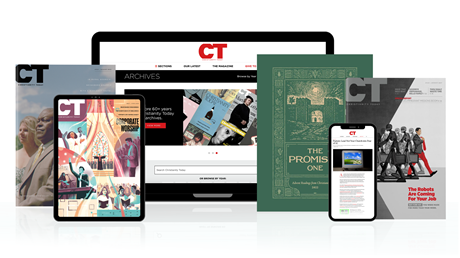 Annual & Monthly subscriptions available.
Print & Digital Issues of CT magazine
Complete access to every article on ChristianityToday.com
Unlimited access to 65+ years of CT's online archives
Member-only special issues
Subscribe
Peru's Christians Oppose Presidential Vow to End Pardons
Peru's Christians Oppose Presidential Vow to End Pardons