While relations are better between Fidel Castro's government and Catholics a year after Pope John Paul II visited Cuba, Protestant pastors say they are no better off and, in some cases, worse than before.
Since the papal visit (CT, Jan. 12, 1998, p. 18), the government has confiscated at least one evangelical church property. Several pastors report they have been prevented from completing parsonages and sanctuaries after authorities revoked building permits. And though the Baptist Convention of Western Cuba had worked for a year with government officials to plan a November international youth conference in the southern city of CamagŸey, authorities canceled it just three weeks before the scheduled opening. Government officials told Baptist pastors that the cancellation resulted from hurricane damage, even though CamagŸey had not been affected. Officials rejected pastors' suggestions that other cities host the conference. A week later a Communist youth gathering in the city went ahead as planned.
"The pope's visit was a political maneuver to give an image to the world," says Osmel Perez, a Baptist pastor in the central Cuba town of Esperanza. He believes the visit served to strengthen Catholic church and state ties, to the exclusion of evangelicals. "The pope came to represent Catholics, not us. The bishops are benefiting from his visit."
RESTRICTIONS CONTINUE: A holiday visit to cities throughout the island revealed homes and evangelical churches adorned in twinkle lights and suddenly legal artificial Christmas trees. Crumbling Catholic churches, however, are ringed by scaffolding and workers repairing damage wrought by 40 years of government refusal to grant the wood, nails, and other materials needed for upkeep.
While in 1998 Castro restored December 25 as a permanent day off, evangelicals say they never stopped celebrating Christmas after he revoked the holiday in 1969. "But it is good that at least the day will be recognized," says one evangelical central Cuba pastor.
In December, the Cuban government announced that an "evangelical celebration" that includes prayer, preaching, and worship in parks and churches will be allowed from May 3 to June 13. It will mark the first Protestant open-air services in the Communist leader's four decades in power. The events, which might be televised, have been in the planning stages for three years, and evangelicals say the pope's January 1998 tour did not factor into the decision. "We hope the government won't put restrictions on it," one skeptical Baptist leader says.
Although the government began to permit churches to meet in homes in 1990, laws remain in place prohibiting outdoor worship, the coming celebration notwithstanding. The laws are enforced arbitrarily.
In September, representatives from the state housing ministry informed Samuel Seymour, an Apostolic Faith pastor in Caibarien in northern Cuba, that the state would confiscate the building where his church had met for four years. Now his congregation meets on a member's outdoor patio, in violation of the law.
Seymour notes the state has treated evangelicals differently from Catholics since the papal visit. "I don't know of a single Catholic church that's been closed," he says. "They're repairing, rebuilding, and painting Catholic churches, yet my church was closed."
Baptist pastor Perez says that last March local government officials prohibited him from showing the Jesus film in a church member's house on a 12-inch television because the assembly would be too large. Nevertheless, Perez has continued to show the Campus Crusade for Christ movie, moving it from home to home.
COPING WITH HARDSHIPS: Not all pastors complain of such ill treatment. One Methodist leader in southeastern Cuba points out bags of cement stacked along a wall of his church's sanctuary to complete a 125-seat balcony. A sister congregation in the United States is financing the construction.
The Methodist Church of Cuba is one of 25 denominations belonging to the Council of Churches, the sole Protestant organization allowed to import Bibles. Member denominations cooperate with government authorities and often receive benefits that other nonmember churches may not receive, such as building permits, international donations of clothing and medicine, and exit visas for pastors to travel abroad. Cuba's other 29 denominations do not belong to the council.
Still, even pastors whose denominations are represented on the council are dismayed they cannot repair facilities because of a lack of funds and materials—or carry out religious activities outside the confines of their buildings. "What we need is a Presbyterian pope," says one Cuban pastor.
Cubans face uncertain, dismal futures because of ongoing economic shortages and belt-tightening. But hope may be on the way. In January, the U.S. government announced a humanitarian aid package to reach out to the Cuban people. Although an embargo enacted in 1962 remains in effect, Cubans would be allowed to receive more than the maximum annual $1,200 currently allowed from family members living in the United States. In addition, restrictions on importing U.S. food and medicine would be eased.
Amid existing hardships pastors report church growth, though less than in the early 1990s. A Pentecostal pastor in central Cuba says, "We aren't seeing the quantity in churches as before, but now the quality of those coming to church is very good."
Have something to add about this? See something we missed? Share your feedback here.
Our digital archives are a work in progress. Let us know if corrections need to be made.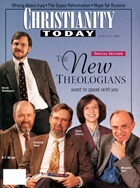 This article is from the February 8 1999 issue.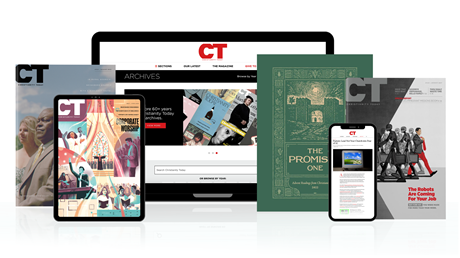 Subscribe to Christianity Today and get access to this article plus 65+ years of archives.
Home delivery of CT magazine
Complete access to articles on ChristianityToday.com
Over 120 years of magazine archives plus full access to all of CT's online archives
Subscribe Now
Cuba: Did the Papal visit Change Anything?
Cuba: Did the Papal visit Change Anything?