A year from now, on January 1, 2000, Thomas L. Clark plans to be somewhere other than in his Chicago home. A member of the Forest Preserve Bible Church, Clark is stocking up on food, has a hand mill for grinding grain into flour, and will decamp to the wilderness in advance of the first day of next year. That is when he, and many other Christians, believe a computer bug will trigger a major breakdown of our societal infrastructure.
Clark says he wants to be ready because he believes God does not want believers to commit "intentional suicide" should the worst occur. "I don't want to have my assets where they're unsheltered. I don't want to have 10 million people marauding through the city looking for food and angry because the government has deceived them."
About the potential computer crisis, Clark warns, "Every day I study to see if there's anything sufficient being done, and I've found nothing to convince me that we won't have one massive problem. This is going to rearrange my whole life."
It already has. Clark, a self-described "informed fundamentalist," runs a business called Y2K Prepare, and from its Internet Web site he sells food mills and offers tips on how to store food and water before the possible calamity. Sales are steady, he reports, and "there may be too great a demand to meet it all" by the end of the year. He claims one raw-grain firm is back ordered eight months on some products. On another Internet site, those convinced of a coming calamity can even buy a $7,000 survival dome.
Clark says online articles by Canadian computer consultant Peter de Jaeger and a Web site created by Reconstructionist Gary North have convinced him that a silver bullet will not arrive to solve the problem. "Everybody thinks they are going to fix it," Clark says. "But who are they?"
A GROWING TREND:
Clark is far from alone in his concerns over the Year 2000, or Y2K, "bug." Christians who once avoided computer technology are suddenly poring over information related to predictions of a global crisis as the next millennium approaches.
The worry about Y2K stems from the potential for desktop and mainframe computers to misread an abbreviated date such as 01/01/00 as taking place in the year 1900 and not the year 2000. When errors occur, programs could shut down systems or yield incorrect results. Already some computers have invited centenarians to be registered for kindergarten or assigned aged hospital patients to the pediatric ward.
While those incidents might be humorous inconveniences, the prospect of greater disaster is what worries people. At risk are computer-operated systems for electrical generation and distribution, water treatment, air traffic control, and other vital services. Should these computers malfunction and the disruption last for more than a few days, it could lead to massive economic breakdown.
Even Nathan Myhrvold, Microsoft's chief technical officer, said in Fortune magazine that one cannot dismiss the doomsday forecasts: "It's very hard to tell how bad the situation will be. I'm sure things will break. It's very hard to dispel a nightmare scenario. … The dark-side scenario of airplanes falling out of the sky and bank computers crashing is possible. But it's fundamentally very, very hard to know whether the impact will be big or little."
Though the looming problem has a secular origin, Christians have recast it in religious terms. Christian books, videos, and Web sites discussing the phenomenon are springing up like kudzu.
For instance, last spring Regnery Gateway published the best-selling nonfiction book The Millenium Bug, by Thomas Nelson vice president Michael S. Hyatt; and in the fall, Nelson's Word Publishing division brought out Hyatt's novel, Y2K: The Day the World Shut Down.
"We've got a digital hurricane coming that's got the potential for simultaneous, multiple disruptions," warns Hyatt. "While I am stubbornly optimistic that it will be between a brownout and a blackout, I am more pessimistic today than I was. That this hasn't been raised to a national emergency is amazing."
Year 2000 videos from televangelists Jack Van Impe and Jerry Falwell are hot sellers. The Christian Broadcasting Network's (CBN) Y2K Web site is receiving 80,000 hits a month.
Unlike in recent years, when forecasters such as Bible scholar Edgar C. Whisenant (CT, Oct. 21, 1988, p. 43) and Family Radio cofounder Harold Camping (CT, Oct. 24, 1994, p. 84) stirred many by predicting the date of Christ's return, the latest round of prognostications does not hang on Bible prophecies. Both Whisenant and Camping used Scriptures to argue their date setting, as had New York farmer and Baptist preacher William Miller, who heralded a return of Christ in 1844.
Yet secular Y2K speculation has been grafted onto escalating end-times talk in Christian circles as the third millennium approaches. Although the best-selling "Left Behind" four-part series written by Timothy LaHaye and Jerry Jenkins and published by Tyndale House makes no specific references to the year 2000, such apocalyptic fiction has whetted an appetite. Three million copies of the books in the series have been sold, making it the most successful Christian fiction sequence in history.
PRELUDE TO PANIC?
While the question of whether technical catastrophes will come as the year 2000 dawns is the focal point for speculation, prophetic references often accompany the rhetoric in Christian circles. For example, Falwell, in an August sermon broadcast on his Old Time Gospel Hour from Lynchburg, Virginia, predicted God's wrath on January 1, 2000. "He may be preparing to confound our language, to jam our communications, scatter our efforts, and judge us for our sin and rebellion against his lordship," Falwell preached. "We are hearing from many sources that January 1, 2000, will be a fateful day in the history of the world."
Others are not waiting. Following a failed October 10 prediction of an earthquake that would destroy Denver, a group of 75 adults and children called Concerned Christians and led by Monte Kim Miller disappeared, surfacing more than a month later in Israel to await millennial developments.
Another 100 Americans, none related to Miller's camp, have moved to Jerusalem to await the end of the millennium, anticipating a cataclysm at the end of 1999, according to Brenda E. Brasher, assistant professor of religion at Mount Union College in Alliance, Ohio. More are likely to follow. "The number of millennial forces at work in our society now are such that it would be surprising if we did not see a certain number of these incidents," she says. The Israeli government has committed $12 million to upgrade security at the Temple Mount, fearing extremists might undertake suicidal attacks in Jerusalem as a way to bring about the fulfillment of end-times prophecy.
Brasher is surveying evangelical churches and discovering a different emphasis: "I am finding an increase in millennial rhetoric with a kind of intensity to it, and a lot of fear associated with it," she says. "I'm also finding some level heads in those congregations that are trying to balance out or cancel that kind of fear.
"There's an escalating amount of millennial tensions," Brasher says. "Y2K is a lightning rod that's drawing some of this millennial fear. It's an emergent problem where some of this millennial fear can coalesce."
DISMISSING DOOMSDAY:
Some critics, however, are less sanguine about the arrival of a doomsday that would coincide with the turn of a millennium. Indiana State University professor Richard V. Pierard, an evangelical, says, "I see this as just a bunch of nonsense and hysteria to sell books, get money, and alarm people." Pierard, coauthor of the forthcoming The New Millennium Manual: A Once and Future Guide (Baker Book House), blames the explosion of Christian television and the Internet with fueling the Y2K situation. He warns that even if "university studies" and other "expert" opinions are attached to Y2K prophecies, Christians need to exercise caution regarding the more dire warnings.
"I don't see how evangelicalism can benefit in any way from this," Pierard says. "It simply holds them up to ridicule."
William R. Garrett, professor of sociology at Saint Michael's College in Colchester, Vermont, notes: "We may have passed the year 2000 two years ago [referring to the common scholarly opinion that Jesus was born in 4 B.C.]. Given that problem, I would say this is an excuse, an opportunity for a lot of folks to say things they want to say."
HIGHER FEDERAL PROFILE:
While there were concerns about the Y2K issue raised as far back as four years ago, the public profile of the millennium bug has risen much higher during the past 12 months. Sen. Robert Bennett (R-Utah) chairs a Senate subcommittee on Y2K preparedness and has held numerous hearings on the issue, with one in June raising concerns that the electric utility industry—which Hyatt calls the linchpin of any potential crisis—may not be fully protected against shutdowns.
The U.S. General Services Administration offers periodic report cards on the progress agencies are making in resolving Y2K problems. At last count, the Federal Emergency Management Agency, the Internal Revenue Service, and the Federal Aviation Administration still had miles to go in solving potential problems.
The prospect for mayhem is concerning Christian relief officials. According to Maj. David Dalberg, disaster services coordinator for the Salvation Army's Alexandria, Virginia, national headquarters, emergency responders are beginning to coordinate efforts in anticipation of the worst.
"A doomsday perspective does create major concerns for us," Dalberg says. "It's one thing to have a disaster, but how do you get out of it? With a flood, there's a recovery plan. But if we can't figure out a recovery plan with this much notice, how can we do it after the fact?"
What concerns Dalberg and other relief officials is the chance for multiple breakdowns within a short span. American Red Cross and Salvation Army units are frequent responders to natural disasters, but a series of disasters in a short period would be overwhelming.
MINISTRIES RESPOND:
Some Christian ministries have studied the Y2K issue and developed a thoughtful response. For instance, a recent three-day Focus on the Family radio series on the problem drew a heavy response. "There is a middle ground between panicking and doing nothing, and that's what we're trying to find," host James Dobson said at the conclusion of the broadcasts.
Insight for Living, Charles Swindoll's radio ministry, has questioned vendors as to whether they are working to solve Y2K technological difficulties. Those who are dismissing the Y2K problem have been told they will not have further business.
Shaunti Feldhahn, author of the just released Y2K: The Millennium Bug—A Balanced Christian Response (Multnomah), has started a ministry in Woodstock, Georgia, called the Joseph Project 2000. The organization aids local congregations, from working with utilities to check Y2K compliance to digging a well in case emergency water is needed.
Concerns over safety and travel caused InterVarsity Christian Fellowship to delay its triennial Urbana (Ill.) Missions Conference a year. The convention had been scheduled for December 27-31, 1999, but it will now be held on those dates in 2000.
Even those groups planning to emphasize evangelistic activity in 2000 are doing so with an eye on the potential crisis. Cornell Haan, national facilitator of ministry networks for Mission America, notes that a December summit hosted by the Minneapolis-based organization brought together experts in technology, evangelism, and human services to plan for disaster relief and outreach. "Some people are saying this could be the greatest evangelistic opportunity we have seen," Haan says.
National leaders who have issued repeated Y2K alerts include CBN founder Pat Robertson and Thomas Road Baptist Church pastor Falwell. Along with Falwell's television program, his monthly National Liberty Journal newspaper publishes Y2K alerts, and a church Web site is selling a three-part sermon on video for $28.
Falwell told CT, "I plan to certainly prepare my family as I would for a forecasted natural disaster; that is, water and canned goods, perhaps a generator—the simple things that most prudent people are doing."
CONGREGATIONS PREPARE:
A few smaller churches are feeling greater pressure because of the Year 2000 issue.
Tim Chambers, pastor of Christ Church, a 250-member congregation that is part of the New Frontiers Family of Churches in Joplin, Missouri, says the issue has heightened concerns among his members.
"There are some people who are making preparations for the end of the world, as we know it—or at least a long interruption," Chambers says. "It has the potential to be divisive, and, initially, there have been relationships that were put under some measure of strain."
Allowing congregants to express concerns has been important for Mitch Dennis, pastor of the Ely Gospel Tabernacle, a part of the Fellowship of Christian Assemblies in Ely, Minnesota. The congregation has a committee dealing with various potential Year 2000 problems.
"We need to allow people to vent their opinions and address those issues as a body, then allow them to solve a lot of those problems," Dennis says. "It's just a matter of management and allowing people to express their excitement, but not letting them go wild."
In October, more than 320 participants from churches in 30 states met at CBN's conference center in Virginia Beach to discuss Y2K preparations. While CBN's Pat Robertson stressed a Y2K crisis as a time of ministry opportunity for Christians, some attendees were more concerned about individual needs.
Carol Burton, a "Y2K task force coordinator" at the Rock Church in Sarasota, Florida, related how her church had been actively preparing for Y2K through information sessions. Members from her church are planning a citywide outreach and will sponsor a booth at a local mall, showing a Y2K video, offering literature, and answering questions.
Michael Moore, cofounder of the Church at Memphis Networking Connection, expressed deep concern about his community's readiness. His church hosted a three-day Y2K conference in October and plans a citywide meeting in January to which federal representatives have been invited. The church has started preparation classes with its best successes to date being first aid and cardiopulmonary resuscitation classes taught by registered nurses from the congregation.
A common theme among those studying the Y2K issue is surprise that others are not as worked up about it as they are. Hyatt believes Christians need to prepare to help those who "cannot or will not prepare."
DENOMINATIONS SKEPTICAL:
As concern about the possible effects of Y2K disruption grows, denominations are beginning to consider its effects on members. In October, the General Council of the Springfield, Missouri-based Assemblies of God (AG) cautioned members in a written statement: "Needless fear and alarmist tactics over the Y2K issue and the approaching turn of the millennium are directly in conflict with the teaching of our Lord."
The AG admonished members not to adopt a secular approach to Y2K. "We encourage our people to not engage in activities such as hoarding food, withdrawing money from banks, believing doomsday scenarios, or expecting the economic, political, and social collapse of Western civilization when the clock strikes January 1, 2000," the denomination stated.
The AG urged Christians to focus on sharing their faith with those who are uncertain about the future. "We have the message of hope from our Lord who has taught us to Fear not," the general council said. "Rather than fearing the collapse of computers or society, the Scriptures call upon us to fear God's wrath. The good news is that God's wrath needs never be experienced when we place our trust in Jesus as Savior and Lord."
Paul McCain, assistant to the president of the St. Louis-based Lutheran Church- Missouri Synod, says the denomination is focusing more on outreach than stockpiling. "We're a bit skeptical when we see these dire predictions coming from groups who always make these dire predictions," McCain says. "We don't feel as churchmen that it's our role to get involved in this. We're going to keep on doing what we've been doing, which is preaching the gospel of Jesus Christ."
Evangelical Lutheran Church in America bishops in December issued a pastoral letter warning people to dismiss "wild prophecies" about the end of the world. Presiding Bishop H. George Anderson urged calm to counter speculation and fear that have no biblical basis. "We expect more craziness as we get closer to the event," Anderson said.
CAUTION AND OPPORTUNITY:
These denominations are not alone in minimizing their concerns about the Y2K issue and any link to millennial prophecy. According to University of Wisconsin- Madison professor Paul Boyer, "Bible prophecy popularizers are taking advantage of the current cultural interest in the year 2000 to spread their very traditional message, which is not tied to any specific date on our human calendar."
Boyer, whose 1992 book When Time Shall Be No More (Harvard University Press) chronicled the rise of dispensationalism among American evangelicals and in the culture at large, says the current warnings about an apocalypse beginning on 01/01/00 have a familiar ring.
That the tribulation could begin with a Y2K collapse "fits very closely into what the popularizers have been saying for years: the increasing reliance of society on technology and global electronic transfers of capital and information are paving the way for the Antichrist's global control," Boyer says. "Insofar as the Y2K phenomenon is focused on the reliance of modern society on technology, it reinforces that particular strand of interpretation.
"We've got a long history of people who are willing to believe this," Boyer says. "The stuff sounds good and has the element of sensationalism. They seem like they have the inside track on what's going on."
Such skepticism does not deter people such as Hyatt from sounding an alarm over the potential crisis. While he believes those who hope for mass disruption "have flipped over the edge," Hyatt also sees this as a tremendous opportunity for ministry. "In the providence of God, Y2K may enable us to discover our dependence upon him," Hyatt says.
Religion professor Brasher says Y2K concerns sweeping through Christian circles offer a unique opportunity to leaders in those congregations. "It will be a challenge for mature Christians to be pastoral, to function as elders within their communities through the next couple of years," she says. "We can anticipate that millennial fever will go up."
Jim Jacobson, president of the Washington, D.C.-based Christian Freedom International, offers a broader context for weighing the importance of Y2K. He notes that Christians are hoarding for a hypothetical disaster while many Third World Christians not only have no electricity or running water but are in danger of being tortured, enslaved, or murdered.
In Ely, Minnesota, Mitch Dennis is keeping his focus on eternity: "I'm trying to temper the emotion, calm the fears, and place my trust in the sovereign work of God," he says. "If it is the end times, we need to welcome him in that. We've got to focus on all eternity and trust God that he has a great plan for all of us."
With additional reporting by D. L. Moore in Virginia Beach.
Have something to add about this? See something we missed? Share your feedback here.
Our digital archives are a work in progress. Let us know if corrections need to be made.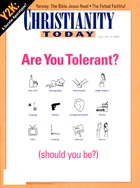 This article is from the January 11 1999 issue.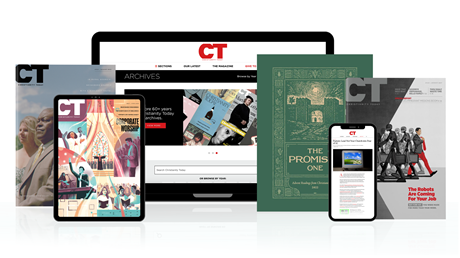 Annual & Monthly subscriptions available.
Print & Digital Issues of CT magazine
Complete access to every article on ChristianityToday.com
Unlimited access to 65+ years of CT's online archives
Member-only special issues
Subscribe
The Coming Secular Apocalypse
The Coming Secular Apocalypse