Moviegoers got a double dose of Catholicism this weekend as Kevin Smith's comedy Dogma and Luc Besson's biopic The Messenger: The Story of Joan of Arc hit theaters. Strangely enough, Christian critics found more value in the foul-mouthed indie flick than in the tale of the virgin saint. Meanwhile, Pokemon: The First Movie trounced the competition to take the box-office crown.
Pokemon: The First Movie ($32.4 million)
Kids love Pokemon. Kids are good at bugging parents until they give in. Pokemon: The First Movie makes gobs of money. Any questions? You'll be hard-pressed to find a positive review of this movie, Christian or otherwise; presumably because no one's hiring 6-year-old critics. The movie was chastised most often for presenting the hypocritical message that fighting is wrong, since "this frenzied film is filled with violent confrontations, battles, [and] threatening destructive forces" (Preview's John Evans).
The Bone Collector ($12 million)
A couple of new Christian reviews trickled in for The Bone Collector this week, taking up opposing viewpoints on the movie's entertainment value. Christian Spotlight guest critic Gabe Rodriguez calls it "a heart-stopping, edge-of-your-seat thriller that ... is also one of the most original, cunning thrillers in years," while the U.S. Catholic Conference says the movie "slides from engrossing to disappointing with its unsatisfying revelations and gory wrap-up." Considering the film is about a paralyzed forensics specialist (Denzel Washington) who once again feels useful when his expertise is needed to track down a serial killer, it's strange that reviews have avoided wrestling with questions about the nature of evil and the need for redemptionラeven to say if the movie ignores such questions.
Dogma ($8.8 million)
A year of controversy over Dogma prepared most Christian critics to be shocked at the movie. What turned out to be shocking, however, was the vulgar film's very clear support of God as sovereign, and of Jesus as savior. Dogma is a kind of comic fable that centers around a lapsed Catholic (Linda Fiorentino) whose faith is gradually restored when God calls her to stop two fallen angels (Ben Affleck and Matt Damon) from trying to reenter heaven, thereby negating all existence. "What we find is that Mr. Smith has not pointed his judgmental finger at God," writes Michael Elliott of Movie Parables, "but rather at how men have chosen to worship God via the frameworks they have constructed for that purpose." Hollywood Jesus agrees, saying the movie "dares to explore and question the Christian faith without restraints of any kind. Martin Luther would be proud. The bottom line is: God cares about you and will stand on her head to prove it." For others, it wasn't enough that the film had some solid theology, because it also presented some shaky theology. "Although the film is not anti-God," say Preview's John Adair and John Evans, "it explicitly promotes religious pluralismラmany ways to God. An overall theme surfaces, as well, of God dealing with humanity unfairly." MovieGuide catalogs both the theological truths and inaccuracies of the film, and ultimately is concerned that "the spiritually immature or biblically ignorant may not be able to tell the wheat from the chaff." A lack of clear answers, however, didn't stop the film from provoking several mainstream critics to examine their spiritual nature. "I personally haven't thought this deeply about the religion of my birth since being confirmed," writes USA Today's Susan Wloszczyna, and Charles Taylor of Salon.com says, "if Dogma can move an old agnostic like me, it can move anybody."
The Messenger: The Story of Joan of Arc ($6.3 million)
Critics were less moved by The Messenger, action director Luc Besson's biography of Joan of Arc, the teenage peasant girl who helped free France from English control, only to be forsaken by her king and burned as a witch. The twist to this retelling is that the script questions whether Joan truly heard God or if she was just crazy. "Luc Besson attempts to prove what even the best prosecuting clerics of her day could not: that Joan was a demented, misled, hysterical, confused and guilt-ridden phony," argues Ronald Maxwell, whose essay is running at Christian Spotlight and ChristianityToday.com. (For the record, writer/director Maxwell is preparing the competing Joan of Arc: Virgin Warrior with Mira Sorvino in the title role.) He says the rape and murder of Joan's sister in the film (which lets you question if Joan's quest was motivated by revenge) never happened, and the film's debate on whether Joan's sword came to her by supernatural means is irrelevant because she never claimed it did. Hollywood Jesus likewise found it sad that our "hero had been discredited," but noted that the film nevertheless "makes a forceful statement about the uncertainty of faith. What about Joan's faith? Was is real or delusional? Which, of course, brings into question our own belief. Is it real? On what grounds can we be certain?" However, Doug Cummings of Movies & Ministry Resources says he can't be sure what conclusions Besson was trying to draw, one way or another: "Though Besson seems to be passionate about this story as a comment on spirituality, he fails to communicate a clear message." Ultimately, the film "is so bereft of character development on any level that it fails to be very emotionally compelling." On the other end of the spectrum was Preview's Cliff McNeely, who found Joan's dedication to God readily apparent: "Joan's unwavering determination to accomplish her mission is nothing short of awe-inspiring, especially since she gives all glory to God." He also notes, like all these reviewers did, that the "gory scenes of slaughter, battles, and beheadings will be hard for many to watch."
Anywhere but Here ($5.7 million)
Natalie Portman and Susan Sarandon garnered excellent reviews for their performances in Anywhere but Here, the story of a flighty mother and confused daughter who move suddenly from Wisconsin to Beverly Hills. While the reviews all leaned toward complimentary, they differed on whether the film was a positive or negative example of family life. Cliff McNeely of Preview says it "has some wonderful and realistic moments between a mother and daughter who can't live with or without each other. It reveals the strength of family and the importance of working through hurts and disappointments together." MovieGuide agrees the movie stressed "that communication, love and patience are so important in child-rearing," but says it reinforces those principles "by negative example." Interestingly, none of the reviews contained the story of Portman's acceptance of the role last year, which was contingent on a sex scene for her character being deleted from the script. Sarandon said in Entertainment Weekly that the change made the story better. "Natalie's integrity actually forced the writer to be a tad more inventive."
Rounding Out the Top Ten
Business for The Insider remained strong this week as audiences took notice of the stellar reviews. Based on a real-life battle that a 60 Minutes producer and a whistle-blowing scientist fought against tobacco companies and CBS to get their story out, this film has drawn praise within Christian circles for upholding integrity, truth, and selflessness while never ignoring the human toll on those involved in complex ethical issues. Jeffrey Overstreet of Green Lake Reflections calls The Insider a war movie. "The big strikes are lawsuits. The battlefields are men's consciences. And the heroes are putting themselves on the front lines for the sake of telling the truth. The casualties? Integrity and reputation. Family. Lifestyle. Futures and dreams."
Landing in seventh and eighth place, respectively, were The Bachelor and House on Haunted Hill, which both brought in lackluster reviews in the mainstream press and a lack of reviews in the Christian press. The Bachelor was criticized for devaluing marriage and lacking laughs, while House on Haunted Hill was blasted for its needless gore and lacking chills. See last week's article here for more details.
Crowdpleasers Double Jeopardy and The Sixth Sense hung around in the top ten for the eighth and fifteenth weeks, respectively. Christian reviews have faulted Double Jeopardy for its immoral revenge theme and The Sixth Sense for depicting communication with the dead, although giving both high marks for entertainment. For deeper coverage on these films, click here.
Steve Lansingh is editor of thefilmforum.com, a weekly Internet magazine devoted to Christianity and the cinema.
Have something to add about this? See something we missed? Share your feedback here.
Our digital archives are a work in progress. Let us know if corrections need to be made.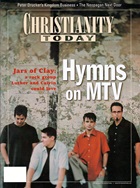 This article is from the November 15 1999 issue.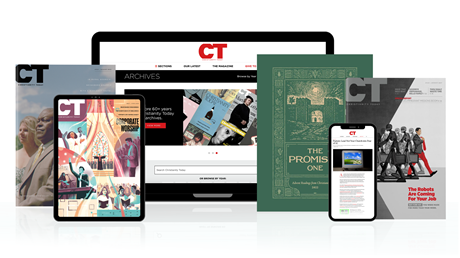 Annual & Monthly subscriptions available.
Print & Digital Issues of CT magazine
Complete access to every article on ChristianityToday.com
Unlimited access to 65+ years of CT's online archives
Member-only special issues
Subscribe
The Greatest Pokemon Match Ever: Pikachu vs. God at the Cineplex
The Greatest Pokemon Match Ever: Pikachu vs. God at the Cineplex