Did Cassie Bernall confess her faith in God moments before Dylan Klebold shot her? Did he, in fact, even pose the question "Do you believe in God?" that allowed Cassie's "yes"?
Ever since the online site Salon.com ran an article subtitled "Everything You Know About the Littleton Killings Is Wrong" (Sept. 23) in which Dave Cullen attempted to debunk popular perceptions of the Columbine massacre, skepticism has mounted about the veracity of the alleged exchange between Cassie and her killer.
But the larger question is this: Why has Cullen's dubious assertion, based on incomplete reporting, so captured the imaginations of the media?
According to Cullen, investigators from the Jefferson County Sheriff's department encountered conflicting testimony about Cassie's last minutes. As a result, they have publicly stated doubts about whether the question was ever posed to Bernall. "A far more likely" scenario, Cullen wrote, has the story of Columbine survivor Val Schnurr "apparently misattributed to Cassie." The media seized upon Cullen's speculations, and the controversy took off.
In a Washington Postarticle (Oct. 14), Hanna Rosin took the controversy to new levels when she dismissed the encounter as a myth and then made the leap that "myth" alone is sufficient to animate the religious fervor of evangelicals, regardless of whether it is true. "It's the power of the story that counts," she wrote. "The truth is a trifle . Should believers accept the literal truth, they'd be left with a hopeless equation."Mary Schmich and Eric Zorn echoed these thoughts in the Chicago Tribune(Oct. 20). "I suspect history will ultimately ...
1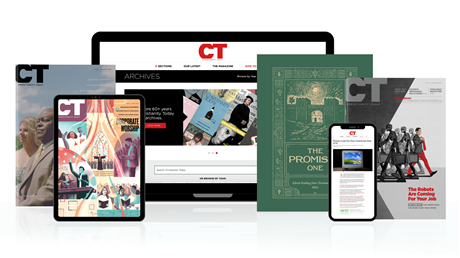 Find hope and historical insight. For a limited time, explore 60+ years of CT archives for free!
Daily devotions from Timothy Dalrymple during this pandemic.
Hundreds of theology and spiritual formation classics from Philip Yancey, Elisabeth Elliot, John Stott, and more.
Home delivery of new issues in print with access to all past issues online.
Join now and get print issues access to archive PDFs.
Cassie Said Yes, They Said No

This slideshow is only available for subscribers.
Please log in or subscribe to view the slideshow.
Cassie Said Yes, They Said No