Barbara Olson, 36, and her husband Dan, 39, of Minneapolis were content with the size of their family. The Olsons had two children through in vitro fertilization but were concerned about what to do with their leftover fertilized eggs.
The fertility clinic had provided the Olsons with two options for the extra embryos: freeze or dispose. Not wanting to end the potential for life, the couple opted to place the nine embryos in straws in the clinic's deep freeze.
"I was distressed over the fact that our embryos were just in storage and I felt convicted that they deserved a chance to be born," Barbara says.
Then the Olsons learned of the Snowflake Embryo Adoption Program. Ron Stoddart and Christian Adoption and Family Services (CAFS) in Brea, California, launched the one-of-a-kind program, which uses traditional adoption methods to find homes for abandoned embryos, two years ago.
Stoddart says the name Snowflake is appropriate because embryos are "unique, they're fragile, and of course, they're frozen."
The first Snowflake baby was born to a California couple in December 1998. Snowflake has matched three sets of couples so far, and is working on five more. The agency has a unique ministry opportunity: There may be as many as 100,000 surplus human embryos frozen in fertility clinics across the country.
While fertility clinics often provide donor embryos to those who request them, Snowflake requires a traditional adoption home study and asks that the parents of the frozen embryos select the adoptive couple from qualified applicants. Because the embryos have no legal rights, the agreement is not a legal adoption but a transfer of property.
Some fertility clinics do not want to handle adoptions, but others welcome the opportunity to turn over a donor program to an experienced adoption agency, says JoAnn Davidson of cafs. The price for embryo adoptions—between $7,500 and $10,000—is similar to other adoptions, Davidson says. This amount includes estimated legal costs and Snowflake's $3,500 fee for a home study. Neither the donor couple nor the fertility clinic receives any of the adoption payment.
The initial fee does not come with a motherhood guarantee. Since pregnancy can be difficult to achieve on the first try, the adoptive couple receives at least nine embryos—enough for six to seven cycles. Unused embryos are matched with another couple. But if an adoptive couple uses all of a donor couple's embryos and still has not become pregnant, matching with another couple costs an additional $500.
The uncertain fate of surplus frozen human embryos has become the subject of sharp political debate in Congress. Some biotech researchers hope to use excess human embryos for experiments that would be lethal to the embryo but promise significant medical advances (CT, Aug. 9, 1999, p. 15).
After contacting Snowflake earlier this year, the Olsons were matched with a couple in Georgia. After months of phone and e-mail correspondence, the adoptive couple flew to Minneapolis in October to meet the Olsons and receive the embryos. They expect a pregnancy this year.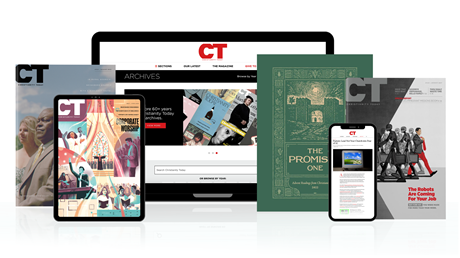 Subscribe to Christianity Today and get access to this article plus 65+ years of archives.
Home delivery of CT magazine
Complete access to articles on ChristianityToday.com
Over 120 years of magazine archives plus full access to all of CT's online archives
Subscribe Now
Embryo 'Adoption' Matches Donors and Would-be Parents
Embryo 'Adoption' Matches Donors and Would-be Parents