"If we start tackling those big problems of our excessively work- and money-motivated culture, the subsequent issues of sex will make more sense and fall into place in the larger scheme of things."—Sarah E. Hinlicky"There are many questions about sex in contemporary society to which "wait until marriage" is simply not a response. So we wind up talking past each other."—Lauren F. Winner | This is the conclusion of a three-part dialogue. Read part one, which appeared November 11,hereand part two, from November 12,here.
From: Sarah E. Hinlicky
To: Lauren Winner
Date: November 12, 1999, 12:38 PM EST
Lauren,I think we agree on two main points. One, that sex is public business, not private, and we have to have some idea of how society is to deal with it; and two, that Christians, as members of a wider society, need to exert their influence on it. So far, so good.Having said that, I suspect that our disagreements are basically strategic. The Bauer campaign is all the evidence I need that a community of repristination-minded Christians functioning in any kind of "set apart from the world" motif is going to fail. I see no reason to think that another campaign, or institute, or educational reform, or what have you, is going to be any different. That is the way of "places where Christians sought to be in this world but not of it" in this country. They work awhile, maybe a very little while, and then they fall apart. The very "stuntedness" that you lament in evangelical Christian dialogue is the heritage of these set-apart Christian impulses earlier in our nation's history. (And, incidentally, that kind of doublespeak about sex was never a part of my religious upbringing, which, I think, has a good understanding of what it means to live ...
1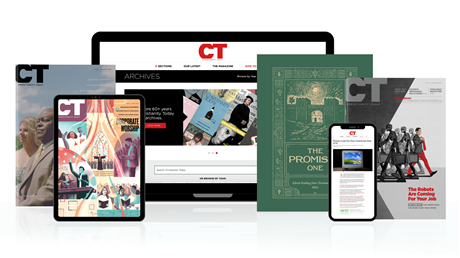 Subscribe to Christianity Today and get access to this article plus 60+ years of archives.
Home delivery of CT magazine
Complete access to articles on ChristianityToday.com
Over 120 years of magazine archives plus full access to all of CT's online archives
Subscribe Now
Eavesdropping: Open Door Policy Part 3
Eavesdropping: Open Door Policy Part 3