Style won out over substance this weekend as two pieces of eye candy pulled in huge audiences. Both the nineteenth James Bond film, The World Is Not Enough, and Tim Burton's headless horseman tale, Sleepy Hollow, were praised for their atmosphere and beauty while being trashed for their thin characterizations. Yet they each captured more than $30 million, marking the first time two movies have surpassed that mark on the same weekend.
The World Is Not Enough ($37.2 million)
James Bond movies have a history of being overblown spectacles with little depth, so the producers behind the series brought in a respected director (Michael Apted, Nell and Gorillas in the Mist) to spruce up the joint. The result? A hugely popular film (it made $11 million more than any previous Bond opening) that's still an overblown spectacle with little depth. The U.S. Catholic Conference writes that the "fast and furious action eventually wears itself out in an overlong and overly elaborate plot," and MovieGuide concurs that "only about half of the movie's action sequences provide the kind of fun thrills audiences expect." (Mainstream critic Jay Carr of The Boston Globe simply deadpanned, "The script is not enough.") And of course 007's promiscuity took a hit from reviewers, including Preview's Chris McNeely, who said the spy's glorified playboy lifestyle tarnishes the movie.
Sleepy Hollow ($30.5 million)
Like the 007 adventure, Tim Burton's adaptation of Washington Irving's The Legend of Sleepy Hollow is a visually stunning and violent tale that's meant to be taken in fun. Jeffrey Overstreet of Green Lake Reflections sees the film as an elaborate form of play: "It's pure and forgive me brainless fun. We don't get mad at kids for playing with their ...
1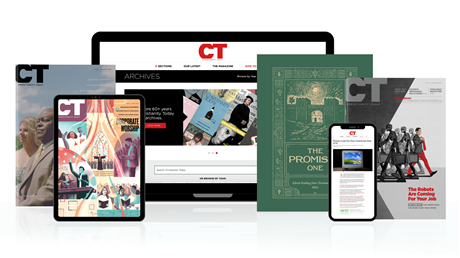 Find hope and historical insight. For a limited time, explore 60+ years of CT archives for free!
Daily devotions from Timothy Dalrymple during this pandemic.
Hundreds of theology and spiritual formation classics from Philip Yancey, Elisabeth Elliot, John Stott, and more.
Thought journalism that inspires you to think more deeply about your faith.
Join now and get print issues access to archive PDFs.
Eighteen James Bond Films Were Not Enough
Eighteen James Bond Films Were Not Enough