"I would rather see some good old-fashioned manners re-established in the workplace."—Sarah E. Hinlicky.
"Being alone in an office with one's co-worker is so commonplace that it no longer constitutes the appearance of evil."—Lauren F. Winner
In late September, several members of the Gary Bauer presidential campaign left over charges of an "improper" relationship with a young staffer. They didn't charge him with having an affair—they were just upset that the 53-year-old candidate was spending time alone with the 27-year-old deputy campaign manager behind closed doors.
"As a pro-family and pro-life leader, Gary is held to a higher standard," Charles Jarvis, Bauer's former campaign chairman, told the Washington Post. "Meeting hour after hour alone [with the deputy manager], as a married man, candidate and as a pro-family, pro-life leader, he has no business creating that kind of appearance of impropriety."
At a press conference Bauer called to dismiss rumors that he was engaged in an extramarital affair, he expressed shock at such attitudes. "I can't imagine that anybody in a campaign would object to me having a meeting behind closed doors with a professional woman," he said. "Such meetings take place all over Washington D.C. every day," he said. He sneered at those who might not agree: "This is 1999, not 1899."
But even in 1999, many Christians disagree with the candidate. World Magazine, for instance, commented at the end of its first of three articles covering the controversy, "Some evangelicals, however, expressed concerns about Mr. Bauer's judgment and the way that appearances could create suspicion of ...
1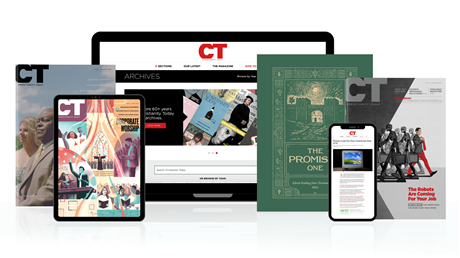 Find hope and historical insight. For a limited time, explore 60+ years of CT archives for free!
Daily devotions from Timothy Dalrymple during this pandemic.
Hundreds of theology and spiritual formation classics from Philip Yancey, Elisabeth Elliot, John Stott, and more.
Home delivery of new issues in print with access to all past issues online.
Join now and get print issues access to archive PDFs.
An Open-Door Policy

This slideshow is only available for subscribers.
Please log in or subscribe to view the slideshow.
An Open-Door Policy