LONDON, November 15 (Compass)—Turkmen Baptist pastor Rahim Tashov, from the eastern town of Turkmenabad (formerly Chardjou), was freed on November 12 and is now home with his wife and child, sources close to the case told Compass over the weekend.Tashov, who had spent 12 days in the investigation prison in Turkmenabad, was taken to the regional governor's office before being freed. There he was given an administrative fine of 200,000 manats, one month's minimum wage, under the law on unsanctioned meetings.Tashov was warned that if he continues to hold meetings of his unregistered congregation, he would face charges under the criminal code and much heavier penalties. It has been Tashov's consistent position that the Turkmenistan Constitution guarantees freedom of conscience and religion and that he is merely exercising this right.The officers who were holding him also threatened to take away any of his property that they consider illegal. This implies that Christian literature and a computer confiscated from his home at the time of his arrest on October 31 will not be returned. It also means the National Security Committee (KNB) might make further raids on his home to confiscate any remaining Christian literature.Although Pastor Tashov is not hopeful of success, he is reportedly contemplating bringing a legal action against the law enforcement agencies over the fine and the confiscations.It is not known if Tashov was maltreated in prison this time. One friend who called him after his release reported that the conversation was clearly being intercepted; the sound was cut when conversation turned from general subjects to the pastor's arrest, resuming only when Tashov had finished speaking.Tashov, 28, was arrested October 31 ...
1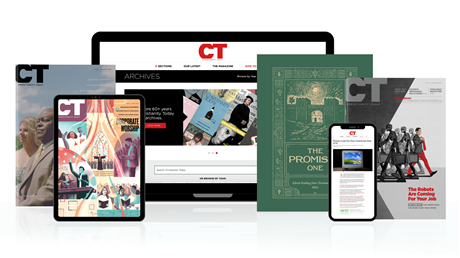 Find hope and historical insight. For a limited time, explore 60+ years of CT archives for free!
Daily devotions from Timothy Dalrymple during this pandemic.
Hundreds of theology and spiritual formation classics from Philip Yancey, Elisabeth Elliot, John Stott, and more.
Home delivery of new issues in print with access to all past issues online.
Join now and get print issues access to archive PDFs.
Turkmen Authorities Fine Release Baptist Pastor
Turkmen Authorities Fine Release Baptist Pastor