South Africa's President Thabo Mbeki, successor to Nelson Mandela, is embroiled in a diplomatic row after refusing a one-on-one meeting with exiled Tibetan spiritual leader and Nobel peace laureate, the Dalai Lama.
The Tibetan leader arrived in South Africa last week to attend the Parliament of World Religions, which is about to open in Cape Town. Theologians and representatives of the world's main religions are now arriving in South Africa for the meeting, which will bring about 6000 members of all faiths to Cape Town.
A national newspaper, the Sunday Independent, reported on November 28 that President Mbeki had caved in to pressure from Beijing to cancel a meeting with the Dalai Lama on December 7. Beijing, which occupies Tibet and has been accused of suppressing ancient Tibetan culture and interfering with its religious institutions, is highly critical of those who campaign for Tibetan independence.
The pressure was reportedly applied by a senior Chinese politician, Li Peng, who visited South Africa earlier this month. The newspaper revealed that sources in the Office of the President said that Li Peng had told Mbeki he must not meet the Dalai Lama. "The source suggested it was hard to refuse China because of its huge market potential and its veto in the United Nations Security Council," the Sunday Independent said.
Li Peng also tried to scuttle meetings between the Dalai Lama and Israeli politicians last week, when both he and the Tibetan spiritual leader were in Israel.
He told an Israeli journalist that "the Dalai Lama is not simply a religious figure. He is a separatist engaged in separating China. That is why China rejects political activities carried out in other countries against China."
He also cancelled a dinner with the Speaker of the Israeli Parliament, Avraham Burg, who refused the demand to snub the Dalai Lama.
Parks Mankahlana, President Mbeki's spokesman, had tried to defuse the controversy over the Dalai Lama's visit. First he claimed that Mbeki had not refused the Dalai Lama's request for a private meeting.
"No decision has been taken," he said.
But then Mankahlana followed this up by confirming: "We are looking at [Mbeki's] diary to see if we can accommodate him in a group of people. He's not going to see him [alone] but only for reasons of time."
Mbeki's fumbling of the Dalai Lama's visit has drawn wide criticism. The Sunday Independent quoted a local Tibetan support group as describing Mbeki's stance a "sad hypocrisy", noting that Nelson Mandela had openly met the Dalai Lama in 1996.
"Are we now just a government for sale? Human rights are not a trade-off for economic development," the Tibetan group asked.
Desmond Tutu, the former Anglican Archbishop of Cape Town, and also a winner of the Nobel Peace Prize, said: "I'm sorry that my president has not been able to meet him. Nelson Mandela had met the Dalai Lama alone and would probably do so again."
Mbeki's decision was "sad", Archbishop Tutu said.
Copyright © 1999 Ecumenical News International
Related Elsewhere
The Council for a Parliament of the World's Religions Web site has some information about the South Africa conference, but not much.
See our earlier coverage about the Dalai Lama and marketing Buddhism, "Spirituality Without Religion" (Nov. 23, 1999).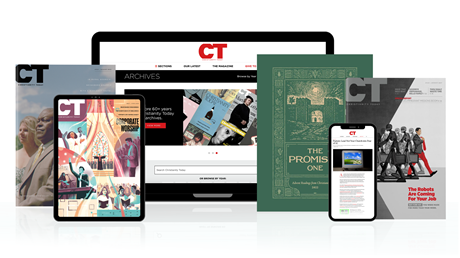 Subscribe to Christianity Today and get access to this article plus 65+ years of archives.
Home delivery of CT magazine
Complete access to articles on ChristianityToday.com
Over 120 years of magazine archives plus full access to all of CT's online archives
Subscribe Now
Goodbye Dalai
Goodbye Dalai