On the outskirts of Kano, an ancient city in northern Nigeria, the Reverend Anthony Anike pulls his beat-up Peugeot off a paved road cut through scrub vegetation and onto a rutted path alongside two rows of partially completed mud-block houses.
Seventy-five Catholics waiting patiently near a lone flame tree line up when they see his car and begin singing an Igbo hymn. As they sing, they file into several small rooms in one of the houses. Those who cannot find space in the packed rooms take seats on wooden benches in the shade of the building.
Minutes later, Anike, now clad in gold vestments and preaching from a hastily assembled altar in one of the tiny rooms, quotes Jesus in words that are meaningful to this congregation without a home.
"Cut off from me," the pastor says, "you will achieve nothing." The parishioners, members of the Igbo ethnic group, say they often feel isolated in the northern reaches of their own country, where Muslim members of the Hausa-Fulani ethnic group are in firm control.
IS PEACE WITH ISLAM POSSIBLE? With the rapid growth of Christianity in sub-Saharan Africa, one of the critical challenges for the next century will be finding a way to live in peace with Islam.
Twice this decade, in 1991 and 1995, religious fighting that killed hundreds erupted here in West Africa's oldest city. Churches and mosques were burned to the ground in the last round.
Most Christians live in a quarter of Kano called the Sabon Gari, and it is difficult for them to win permission to build churches outside that sector. Anike ministers to five of these "outstations" on the city's edge as well as to the church in Sabon Gari.
With Islam also growing rapidly in sub-Saharan Africa, there are glimpses of two distinctly different futures, from the bloody warfare of Sudan to the peaceful coexistence of Benin. According to some estimates, about 300 million of Africa's 763 million people are Muslims, another 350 million of them Catholics and Protestants. Neither camp is having much success winning converts from the other, drawing instead from a once-bountiful pool of followers of traditional religions.
Nigeria, home to one in five sub-Saharan Africans and a roughly equal number of Muslims and Christians, provides examples of both future possibilities. Its 30-month civil war in the late 1960s was considered by many participants to be a battle between Christianity and Islam. Yet in most parts of the country, Muslims and Christians live side by side in peace, sometimes even within the same family.
In Kano, long influenced by Arab traders who came from the north across the Sahara Desert, the recent election of President Olusegun Obasanjo, who is a Christian, has created unease (CT, April 26, 1999, p. 21).
"The Balkanization of Nigeria would be disastrous for the world," says El-Haji Maitama Sule, a Muslim elder statesman in Kano and a one-time presidential candidate. "If you wind up with a Muslim north that is landlocked, without oil, we will be forced to look to our brothers to the west and the north."
DESIRE FOR DIALOGUE: Despite historic divisions, there are calls across Africa for dialogue. But Sule says that over the past decade there has been a creeping influence of extremism from the Middle East—the existence of which went high profile last year with the bombing by Islamic militants of U.S. embassies in Kenya and Tanzania.
There are also concerns about Christian extremists whose quest for converts can come at the expense of peace. In 1991, the visit of German evangelist Reinhard Bonnke to Kano in a bid to convert Muslims touched off bloody rioting.
"Great tact and cultural sensitivity need to be taken into account so you don't grind salt into a wound that is already there," says SIM media director Ron Frazee. SIM began its missionary work in Nigeria in 1893.
Other experts said there are deeply ingrained cultural traits in sub-Saharan Africa that favor peace.
"In places where Christianity and Islam have come more recently, these populations are African first," says Michael R. Wiest, deputy executive director of Catholic Relief Services. "You take a country like Burkina Faso, and it's nothing to have Christians and Muslims in the same family."
ETHNIC TENSIONS: Not having experienced the wholesale religious wars in Europe or the Middle East, Africans can find points in common and work together, Wiest says. But he was quick to add that when religious groups are divided along tribal or ethnic lines, the results can be much different.
For that reason, many experts argue, religion is getting a bad rap. These experts point out that in places like Sudan—where 2 million people have died in fighting between Arab Muslims in the north and black Christians and animists in the south—the argument is more about politics and ethnicity than it is about faith (CT, Aug. 9, 1999, p. 28).
"The conflicts here in the north are not caused by religion," says Zachary Ahmed, a teacher of Islamic studies in Kano. "These are tribal conflicts."
In Nigeria, President Obasanjo has stressed the importance of unity in building a new government, naming a Muslim as his vice president.
"We must engage Nigerians to live in peace with one another, despite the differences of religion," says Sule, the Muslim statesman from Kano. "We must teach our people to understand the tenets of these two major faiths."
Have something to add about this? See something we missed? Share your feedback here.
Our digital archives are a work in progress. Let us know if corrections need to be made.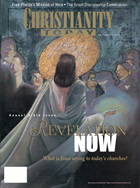 This article is from the October 25 1999 issue.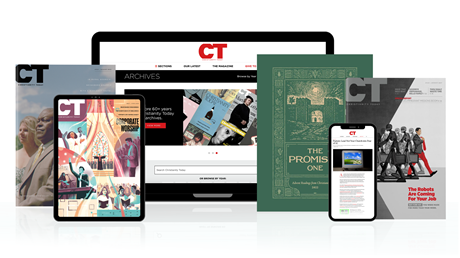 Annual & Monthly subscriptions available.
Print & Digital Issues of CT magazine
Complete access to every article on ChristianityToday.com
Unlimited access to 65+ years of CT's online archives
Member-only special issues
Subscribe
Africa: Can Christianity and Islam Coexist and Prosper?
Africa: Can Christianity and Islam Coexist and Prosper?