Steven T. McFarland, 44, has been named executive director of the U.S. Commission on International Religious Freedom. The commission, created by the International Freedom Act that declared the monitoring of religious freedom abroad an official concern in U.S. foreign policy, has former World Vision president Robert Seiple as ambassador-at-large (CT, June 14, 1999, p. 15). The panel's employees will recommend U.S. responses to cases of religious persecution. Carl H. Esbeck, 51, will replace McFarland as director for the Christian Legal Society's Center for Law and Religious Freedom.
Juliette N. Kayyem, an Arab American of Lebanese Christian descent, will serve on a national commission on terrorism, replacing Salam Al-Marayati, a Muslim nominee. Jewish groups had protested Al-Marayati's nomination because of statements he made suggesting Israel incited Palestinians to terrorism.
David R. Waters, 52, a chief suspect in the 1995 disappearance of Madalyn Murray O'Hair (CT, May 24, 1999, p. 18), has been sentenced to 60 years in prison for stealing more than $50,000 from her Austin, Texas, atheist organization. Investigators suspect O'Hair and two adult children who have never been located were murdered.
A bill has been introduced in the U.S. House that would require federally financed family-planning facilities to counsel women about adoption alternatives to abortion. The bill would also provide $7 million in grants to national adoption agencies to provide counseling. Rep. Jim DeMint (R-S.C.) says it is important for women to have information about adoptions.
Gaylord Entertainment Company has created a new division, GETdigitalmedia, to develop a strategy for its recently acquired musicforce.com and Lightsource.com online operations. Musicforce.com is an e-commerce business focused on contemporary Christian music, and Lightsource.com is the Christian content provider for the spiritual channel of broadcast.com, part of the Yahoo! network.
Our digital archives are a work in progress. Let us know if corrections need to be made.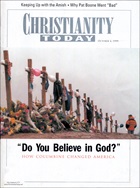 This article is from the October 4 1999 issue.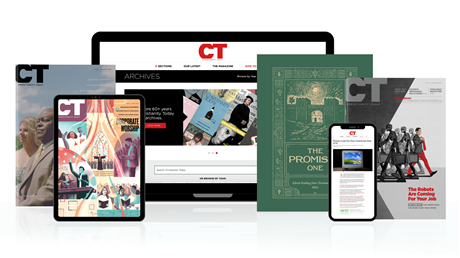 Find hope and historical insight. For a limited time, explore 60+ years of CT archives for free!
Daily devotions from Timothy Dalrymple during this pandemic.
Hundreds of theology and spiritual formation classics from Philip Yancey, Elisabeth Elliot, John Stott, and more.
Thought journalism that inspires you to think more deeply about your faith.
Join now and get print issues access to archive PDFs.
In Brief: October 04, 1999
In Brief: October 04, 1999