A Mongolian citizen of ethnic Kazakh descent has been sentenced to 13 years in a prison labor camp in western Mongolia on charges of propagating the Christian faith. According to Christians in Kazakhstan who had previously been in regular contact with the jailed Christian, police officials in the Bayan-Olgey district of western Mongolia arrested Marat Kojash late last summer. A letter of notification from the police in Bayan-Olgey declared that Kojash was guilty of "distribution of wrong religious propaganda." Signed by Law Lt. Zamanbek and Police Sgt. Nargut, the police letter declared, "According to the Constitution of the Republic of Mongolia, only the Buddhist and Islamic faiths may be propagated."From the village of U-xusin, Kojash is a medical doctor who had reportedly come to faith in Christ the previous year through radio broadcasts in the Kazakh language. When he wrote to receive more information, he was put in touch with local Christians in neighboring Kazakhstan who began to correspond with him regularly.Sources in Kazakhstan verified that in the months previous to his arrest, Kojash had been sharing Scripture portions and other literature, audio tapes and video cassettes with others in his home village interested in Christianity.The stiff sentence sending Kojash to a labor camp in the Gobi Altai district of southwest Mongolia is believed to have been issued in early November 1999. Under the court verdict, Kojash was ordered to pay a fine of 50,600 Tog (at the time equivalent to $7, roughly a month's wages). All the Christian literature and media items in his possession were ordered confiscated and destroyed, and Kojash was forced to sign a statement confessing his alleged "crime" and renouncing any further contact with Christians in Kazakhstan.In his early 30s, Kojash was identified by his passport number 564934 as the defendant in Legal Case No. 108 in Bayan-Olgey. The only visible date on documents concerning his case showed November 6, 1999, on a receipt for payment of Kojash's accessed fine.It is not known whether Kojash was allowed a lawyer in his defense.Sources in Kazakhstan who had been corresponding with Kojash confirmed to Compass that they had received a mailed packet recently containing five documents regarding Kojash's case, all stamped with an official seal in the Mongolian language.Along with statements from Kojash's father and police officials, the packet contained a declaration warning Kazakh Christians against attempting any further contact with Kojash or anyone else in Mongolia. The recipients were instructed to refrain from sending any more literature or tapes into Mongolia.The 1992 Constitution of Mongolia guarantees freedom of conscience and religion to all its citizens equally, along with requiring separation of religion and the state. National laws allow proselytizing by registered religious groups, as well as contacts with co-religionists outside the country.An estimated 4 percent of Mongolia's 2.5 million citizens are from ethnic Kazakh and Uighur descent, traditionally rooted in Islam.Copyright © 2000 Compass Direct. Used with permission.
Related Elsewhere
See the Mongolia section of the U.S. Department of State's 1999 Annual Report on International Religious Freedom for Mongolia and the 1999 Country Report on Human Rights Practices.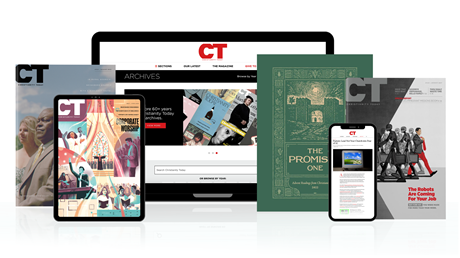 Subscribe to Christianity Today and get access to this article plus 65+ years of archives.
Home delivery of CT magazine
Complete access to articles on ChristianityToday.com
Over 120 years of magazine archives plus full access to all of CT's online archives
Subscribe Now
Mongolia Gives Local Christian 13-Year Prison Sentence
Mongolia Gives Local Christian 13-Year Prison Sentence