My earliest memories from childhood have in common a single, overwhelming quality: fear.
I was not yet four when I awoke in the middle of the night to a wild pummeling at the door. Mother, in her bathrobe, unfastened the chain to let in a hysterical woman, then slammed and locked the door just in time. The woman's drunken husband was chasing her with a jagged, broken bottle.
For the next half-hour I lay in bed and listened to the sounds: inside, the woman's blubbery sobs; outside, the man's loud threats punctuated by the blows of his fist on our door and the shatter of glass from a bottle hurled against our brick wall. Then policemen came, and the light from their squad car swept across our apartment, eerily lighting in red the faces of neighbors who had gathered just outside.
Another memory: my mother's stern, mysterious warnings against a "nasty, nasty man" who had been seen in the neighborhood offering candy to little boys and girls. "Don't you ever go near him, she said, gripping my arm as if I already had. "Don't ever go beyond the swing set in the backyard."
The polio epidemic of 1950 had widowed my mother at the age of 26, and only now, as an adult looking back, can I sense the hardship she bore trying to rear two sons in a grim "white trash" housing project near Atlanta.
When I was five, we left that project for the country town of Ellenwood, a move that crossed a psychic distance from Charles Dickens to Mark Twain. We now lived on a divided dirt road, with a colonnade of trees running down its center, in a house that was connected to no one else's. My memories of that year come back in happy waves. The freight train that derailed, spilling mountains of bright green watermelons for us kids to climb, slide bumpily down, ...
1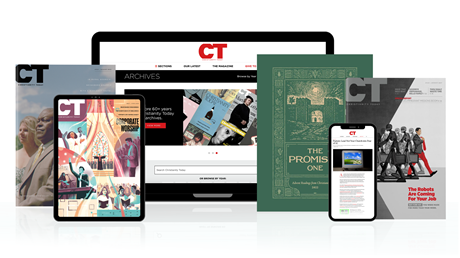 Subscribe to Christianity Today and get access to this article plus 65+ years of archives.
Home delivery of CT magazine
Complete access to articles on ChristianityToday.com
Over 120 years of magazine archives plus full access to all of CT's online archives
Subscribe Now
Easter Sunday
Easter Sunday