Literary agent Alan Nevins placed orders for 18,000 copies of Rich DeVos's Hope From My Heart at a few small bookstores that report sales figures to the Times. Though Nevins denies he did so to get the Amway founder's latest book on the list, Ron Land, a sales exec at Thomas Nelson Publishers, seems proud of the ploy. "The purpose of directing those sales through the stores was to get the book a presence in the marketplace and get it on the list, and give our marketing a jump-start," Land tells the Times. Some bookstores cooperated, but others were flabbergasted. "I put my finger to my nose because it stunk," said Karen Watkins of Vroman's Bookstore, in Pasadena, California. "I was stunned that [Nevins] put something like this in writing." The New York Times' surveys editor says the sales wouldn't have mattered anyway. It has been a tough year for Thomas Nelson Publishers' public image: criticism over its publishing of John and Patsy Ramsey's book has only recently let up.
Many of the leaders of the Fangcheng house church have been arrested before. Among the detainees are three American missionaries from California.
Princeton Review's ranking of The Best 331 Colleges is out again, and evangelical institution Wheaton College tops the list in several categories: student prayer, low liquor usage, low beer consumption, and a category called "Future Rotarians and Daughters of the American Revolution" that's supposed to mean it's really conservative. Still, it only placed second as the most "stone-cold sober" school, beaten out by Mormon Brigham Young University.
The U.S. Supreme Court declared in June that public prayer at high school football games "has the improper effect of coercing those present to participate in an act of religious worship" even when it is voluntarily attended, student-led, and student-initiated. Now students are adding one more adjective to the prayer in hopes of getting around legal issues: spontaneous. David Ingebretsen of the American Civil Liberties Union points out a potential problem: "It seems to me that a planned spontaneous prayer cannot be spontaneous and it violates the court's ruling. If this planned, spontaneous prayer happens, it forces everyone there to hear that prayer or to participate in it."
Yesterday, Australia's media was obsessed with the news that there would be a " tribute to drag" in the closing ceremonies of the Sydney Olympic Games. (Click here, here, here, here, and here, for more.) But Olympics Minister Michael Knight says it's not a tribute to drag at all, but a tribute to Australian films, including Crocodile Dundee, Babe, and yes, the drag-themed Priscilla, Queen of the Desert.
See our past Weblog updates:
August 23 | 22 | 21 August 18 | 17 | 16 | 15 | 14 August 11 | 10 | 9 July 27 | 25 | 24 July 21 | 19 | 18 | 17 July 13 | 12 | 11 | 10 July 7 | 5 | 3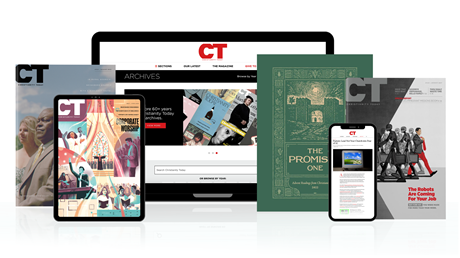 Subscribe to Christianity Today and get access to this article plus 65+ years of archives.
Home delivery of CT magazine
Complete access to articles on ChristianityToday.com
Over 120 years of magazine archives plus full access to all of CT's online archives
Subscribe Now
Trying to Make The New York Times Bestseller List the Wrong Way
Trying to Make The New York Times Bestseller List the Wrong Way