In an age when many thriving churches have abandoned organs, pews, and neckties, Church of the Resurrection has held fast to traditional hymns and acolytes—and built the nation's fastest- growing United Methodist congregation. But one thing that is not traditional at this church is its fundraising program. The urgent need for expansion has led this church into uncharted territory.
At Resurrection's inception in 1990 in this suburb of Kansas City, Kansas, Sunday meetings were held at a local funeral home's chapel. The church now boasts nearly 6,000 members, many of them successful individuals in Leawood, a prosperous suburb. As a 25-year-old budding preacher in 1990, Pastor Adam Hamilton planted a vision in the minds of a few people. "We called ourselves Church of the Resurrection, really tongue-in-cheek," Hamilton remembers. "We wanted to say, 'We're not afraid to worship in a funeral home because Jesus rose from the dead and we're not afraid of death.' "
Church of the Resurrection can hardly keep pace with its own growth. It holds six services each weekend. The current sanctuary, built two years ago, seats 1,600 people, not nearly enough space for a projected attendance that could reach between 15,000 and 20,000 within the next 10 years.
Members become investors
Resurrection's goal is to cultivate a deeper Christian community in Kansas City area and to help rejuvenate struggling Methodist churches around the nation. Members recently formed a steering committee that has produced a bold financial strategy to assist the church's ongoing growth. Instead of passing the plate, the congregation is staking its future in the world of real- estate development.
The 47 undeveloped acres surrounding Church of the Resurrection are among the most valuable in Johnson County, an affluent region south of Kansas City. But church members knew it would be almost impossible to raise the $16 million needed to purchase and develop the property, and then raise another $40 million to build a larger sanctuary and facilities. Members were still paying off loans for the sanctuary they had already outgrown. So the steering committee, composed of contractors, developers, and attorneys, created a commercial company in which church members serve as the primary investors. The company acts as a real-estate developer and is corporately separate from the church.
About 800 members have signed on to the project, pledging to commit anywhere from $1,000 to $600,000. (The highest pledge came from one member's retirement fund.) The for-profit, limited-liability company—named COR Development LLC—filed a registration statement with the Securities and Exchange Commission proposing to raise the needed $16 million through the sale of 1.6 million units (similar to stock) for $10 each. Church members will purchase the units. They hope to receive a rate of return from 6 to 17 percent, depending on their initial investment and how successfully the property is leased.
Steering committee member Steve Eginoire says the church will use only one-third of the land (about 15 acres) at first, leasing out the remaining property to businesses and retailers. Eginoire says that none of the investors plans on making a hefty sum of money through this project.
"This idea was an evolution," he says. "It was our only choice in looking at how we could develop the land and see that the church would have control over it."
But while church members may not plan on getting rich, they realize the uniqueness of such an idea. "People have asked, 'Are you crazy?' " Hamilton says. "But I am convinced that it is an inspired plan."
Eginoire projects that Resurrection eventually will be able to use all of the 47 acres for other church facilities, including an assisted-living community that members are interested in building.
The business of ministry
Thinking outside of the box when it comes to church financing is becoming more common among faith-based organizations.
"Churches need to be holistic in ministry, but that costs money," says Cheryl Cornelius, executive director of the Christian Community Development Association in Chicago.
As a result, many Christian associations like Church of the Resurrection are starting for-profit businesses to support their ministries. The Chicago Christian Industrial League, for example, employs needy individuals to fulfill landscaping contracts in downtown Chicago. In Church of the Resurrection's case, COR Development must make good use of the property it has purchased, and that means bringing in profitable businesses that will make the venture pay off.
But the need for a healthy profit margin poses a hazard for churches, according to Ron Sider, president of Evangelicals for Social Action. Anytime a church becomes involved with a business, Sider says, its members must carefully consider what Scripture has to say regarding God's concern for the poor.
"We desperately need new models of for-profit businesses that reject the idea of achieving the highest profit margin possible," Sider says. In Sider's view, if Christians are going to get involved in business deals, they should do so to help provide poor people with jobs and better benefits—not merely to make money or generate income for the church's operations.
It is unclear what types of businesses will lease property from Church of the Resurrection's new company. Meanwhile, Resurrection is moving forward with plans for a new 7,000-seat sanctuary.
While some church members share excitement about this new direction, others have been agitated by talks of money and rapid growth. "For those who feel that way," Eginoire says, "I would ask them: Is it okay to say we don't have room for people who want to know Christ? We keep trying to go back to our mission, which is to build a Christian community."
Corrie Cutrer is an editorial resident at Christianity Today.
Related Elsewhere
See today's related story, " Using Wesley's Old Playbook | Methodism is 'perfectly situated to reach Gen-Xers,' says pastor."
To learn more about The Church of the Resurrection's plans and limited liability company, visit the COR Development site .
Visit the Christian Community Development Association 's homepage.
Other news coverage of Church of the Resurrection and its plans include:
Church Going Corporate | Financing move similar to selling of stock — New York Daily News (Sept. 7, 2000)
Pray for Profit | Lack of tithes drives church to gamble on stock market — Reuters (Sept. 8, 2000)
A Divine Public Offering — Wired News (Sept. 11, 2000)
Kansas church takes business-like approach to funding growth — United Methodist News Service (Sept. 8, 2000)
Everyone gets mugged at booming Kansas City church — United Methodist News Service (Apr. 20, 2000)
Have something to add about this? See something we missed? Share your feedback here.
Our digital archives are a work in progress. Let us know if corrections need to be made.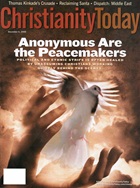 This article is from the December 4 2000 issue.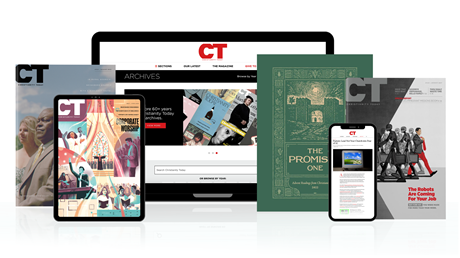 Subscribe to Christianity Today and get access to this article plus 65+ years of archives.
Home delivery of CT magazine
Complete access to articles on ChristianityToday.com
Over 120 years of magazine archives plus full access to all of CT's online archives
Subscribe Now
The Business of Resurrection
The Business of Resurrection