Two more Turkmen Christian families were forcibly evicted from their Ashgabad homes by secret police agents, just 10 days after their pastor's home was also confiscated.
Batir Nurov, who turned 24 yesterday, was thrown out of his home Tuesday with his wife, Hasanowa Enejan, and their four-month-old son, Daniel.
Nurov was reportedly given a one-hour ultimatum to evacuate his home when he was picked up by the officers of the National Security Committee (KNB) yesterday afternoon.
The police stood by while he packed and removed his things and then sealed the door. Nurov was told by officials that after his propiska (residence permit) in Ashgabad was canceled, his passport would be returned, and he would then be given copies of the formal confiscation documents.
Nurov was questioned yesterday by KNB officials as to the whereabouts of Pastor Shokhrat Piriyev and his family, who were evicted from their private home in Bagyr village near Ashgabad on December 9.
Last night a KNB agent from the Ahal district visited the home of Umit Koshkarov, ordering him and his family to be prepared to move out this morning at 8 a.m. To ensure they followed his orders, the policeman locked the house from the outside to prevent their escape and pocketed the keys.
At 11 o'clock this morning, Koshkarov's wife Germezy confirmed by telephone that their possessions were at that moment being removed from the house. Although the flat was registered in her name, she said, the officials had never obtained her written agreement to surrender the house to the government.
According to Piriyev, the last two police evictions are a direct contradiction of Turkmen law, which requires the signature of both husband and wife for such a resolution to be validated.
Before Piriyev ...
1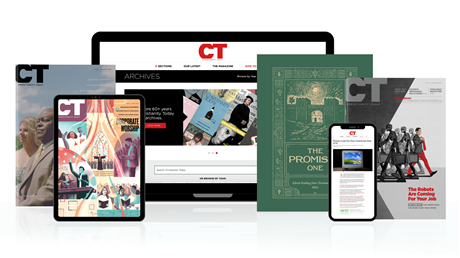 Find hope and historical insight. For a limited time, explore 60+ years of CT archives for free!
Daily devotions from Timothy Dalrymple during this pandemic.
Hundreds of theology and spiritual formation classics from Philip Yancey, Elisabeth Elliot, John Stott, and more.
Thought journalism that inspires you to think more deeply about your faith.
Turkmenistan Police Evict Christians
Turkmenistan Police Evict Christians