The third Parliament of the World's Religions met peacefully in Cape Town, South Africa, in early December, despite a heavy police and military presence caused by unrelated bombings in the area.
The global gathering—created to celebrate the uniqueness of different religions and finding common ground on moral and ethical issues—sparked none of the friction that marked the two previous gatherings held in Chicago in 1893 and a century later (see CT, Oct. 4, 1993, p. 42, not available online).
One lone Muslim group held up protest signs at the opening day's processional. Jim Kenney, international director of the parliament, described the meeting as "remarkably harmonious."
Missing In Action?
Evangelicals—mostly from South Africa—made up a tiny fraction of the parliament's six thousand delegates representing more than 200 different religious groups.
In an interview with CT, theologian Hans Küng encouraged more evangelicals to participate in the next parliament, which will be held in five years.
"I would welcome the presence of evangelical Christians," says Küng, author of the last parliament's controversial "Global Ethic" and professor emeritus at the University of Tübingen. "If present, you get to say something. If you are absent, you miss the chance to share your convictions."
Elliot Miller, a Christian Research Institute (CRI) scholar and one of the few evangelicals at the parliament, believes evangelicals should be willing to play a greater role in future parliaments "as long as they are grounded in their faith" and "prepared to resist attempts at common worship."
"There is no contradiction," Küng responds, "between being rooted in your own Christian faith and being open-minded in regard to the faith of other people."
Küng, a Catholic priest known for his criticism of the pope, cited the example of Jesus, who saw the good in the faith of Samaritans, Roman soldiers, and Syrians. There are "undeniable differences" between religions, Küng told a local Lutheran church gathering, but it helps to have consensus where possible, especially around fundamental ethical guidelines. Küng said that in all of his interfaith encounters people know he believes that Jesus is "the way, the truth, and the life"—for him.
Common Purpose?
The parliament suffered no shortage of worldviews and rituals to be explored. Jewish, Hindu, Muslim, Buddhist, Jain, and Zoroastrian leaders described their faiths. Many sessions dealt with democratic issues as they relate to Islam.
One New Age leader claimed to be Joseph, the father of Jesus, in a previous life. Supreme Master Ching Hai, a rising guru, brought in hundreds of followers from across Asia. She told parliament delegates that God "never looks at our sin."
Scientology president Heber Jentzsch candidly declared that the teachings of L. Ron Hubbard represented the highest truth. Yogi Bhajan, a famous Sikh leader, predicted that the next millennium is going to be the world's worst. Drummers from the Japanese Shinto tradition evoked a sense of awe with their physical endurance and musical power as they ended one of the plenary celebrations.
Several parliament leaders admitted that the logistics of the Cape Town event were overwhelming, with thousands of delegates and hundred of sessions. Major symposiums ran concurrent with daily lectures and seminars. The sessions covered business, poverty, South African liberation, ecology, Native American struggles, interfaith work, science, and nonviolence.
The Council of the Parliament urged all delegates to commit themselves to "A Call to Our Guiding Institutions," a 35-page invocation for social change in nine areas, including religion, science and medicine, education, and government. The document urges religions "to safeguard against the use of religious and spiritual belief and practice as briefs for intolerance, tools for political manipulation, or warrants for conflict, terror, and violence."
Searching For A Spiritual Home
CRI's Miller sensed "frustration among pluralists over whether events like this actually change things." But many delegates acknowledged the power of faith to change social and political institutions.
A string of standing ovations greeted former South African President Nelson Mandela when he received an award for his battle against apartheid. "Without the church and religious institutions, I would never have been here today," Mandela told delegates, while also noting the potentially oppressive aspect of religion.
Küng says that while he is a realist, he maintains a "horizon of hope" that the next century might witness "unity among churches, peace among religions, and community among nations."
While Küng expressed concern about the potential for violence among religions, he was more alarmed about the growth of secularization—and millions of people having "no spiritual home."
James A. Beverley is professor of theology and ethics at Tyndale Seminary in Toronto, Canada.
Related Elsewhere
See our earlier coverage of the Parliament of the World's Religions at ChristianityToday.com:
"First United Nations 'Spiritual Summit' Planned| 1,000 of world's spiritual leaders to meet in August 2000" (Dec. 8)
"Help Us Develop Our Souls, Mandela Tells World Religious Leaders| Former South Africa president awarded by Parliament of the World's Religions" (Dec. 8)
"Goodbye, Dalai| China Pressures South Africa President To Refuse Meeting With Dalai Lama" (Dec. 2)
See more coverage at the Parliament of the World's Religionssite.
See earlier Christianity Today articles by James A. Beverley here.
Have something to add about this? See something we missed? Share your feedback here.
Our digital archives are a work in progress. Let us know if corrections need to be made.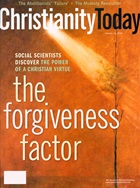 This article is from the January 10 2000 issue.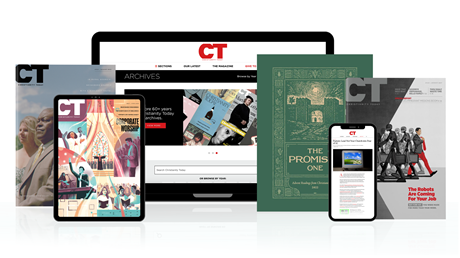 Subscribe to Christianity Today and get access to this article plus 65+ years of archives.
Home delivery of CT magazine
Complete access to articles on ChristianityToday.com
Over 120 years of magazine archives plus full access to all of CT's online archives
Subscribe Now
Smorgasbord Spirituality
Smorgasbord Spirituality