Clinton Press Secretary Apologizes for Remarks (Dec. 30)
I'm not sure Lockhart should resign after he apologized. Maybe reprimanded and heavily fined. I am glad that Christians are standing up to be heard, especially in government. For that matter, there needs to be more of Jesus "in" government all around. I do believe the one that needs to step down, and should have a while back is Clinton. As far as I'm concerned, Clinton and all of his followers should be publicly stoned to death, to remove some of the evil from this government.
This America needs to repent and start serving Jesus before it's too late. You know the time is at hand, and this country is on its way out without Jesus. The whole of USA government needs to be disband and reworked into something that is as it should be: "By the people and for the people, so help us God!"
Mark Lathrop
Is Christmas Pagan? (Dec. 21)
I enjoyed your article very much. I do have one question though. I find it hard that Mary would not have known the date of the birth of her first child. Also, since Mary was very much a part of that "inner circle" of the Apostles and disciples, why wouldn't they know that date? Perhaps there is no answer to this question, but it does seem peculiar to me as a mother myself. I recall the minutest details of the day my son was born almost 24 years later, and I'm sure I always will. He has often asked me questions about the events surrounding his birth. I have shared many of those details with him.
Pat Esposito-Heim
I believe the most important thing is what Christmas has become in today's society. Many churches have signs that read, "The reason for the season." What is the reason for the season? I don't find any scriptures that give the date of Christ's ...
1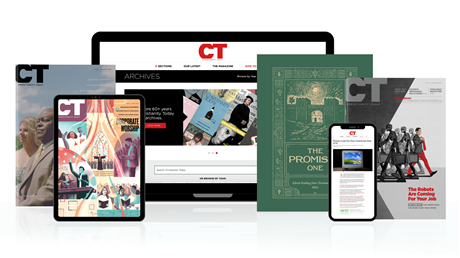 Subscribe to Christianity Today and get access to this article plus 60+ years of archives.
Home delivery of CT magazine
Complete access to articles on ChristianityToday.com
Over 120 years of magazine archives plus full access to all of CT's online archives
Subscribe Now
Letters to the Editor
Letters to the Editor