In order to beat the December 31 deadline to qualify for Oscar consideration, dozens of films have been released in limited markets during the past few weeks. In this edition of Film Forum, we'll look beyond the usual blockbusters to spotlight ten of these low-budget movies that have merited mention from several Christian reviewers.
The End of the Affair
The latest provocative drama from director Neil Jordan has caught the attention of the Christian media for two reasons: First, it's based on the explicitly spiritual book by Catholic novelist Graham Greene. Second, it's explicitly sexual—enough to earn the film an NC-17 on its first viewing by the MPAA. (It was reduced to an R on appeal.) The movie follows a jilted lover, Maurice Bendrix (Ralph Fiennes), who tries to discover why his partner left him. The sexual material offended the Christian critics, while the spiritual angle elicited more debate.
Preview 's John Adair was highly impressed with the "deep discussions about love and hate—scattered throughout the film. [The lovers] also struggle with issues such as the existence of God and why he allows so much suffering in the world. The discussions are in-depth, emotional, and reflect a tone of reality in the lives of many hurting people."
ButMovieguide was upset with the movie's portrayal of God: "God is depicted as one who answers prayer when a character prays for healing, yet when the same character is separated from her adulterous partner, she blames God." The review adds that "the central character acknowledges God, yet wants nothing to do with Him." Others see that fact as a criticism of Bendrix, however, not of God.
Mainstream critic Michael Sragow of Salon.com says the director "makes it clear that Bendrix is a prisoner ...
1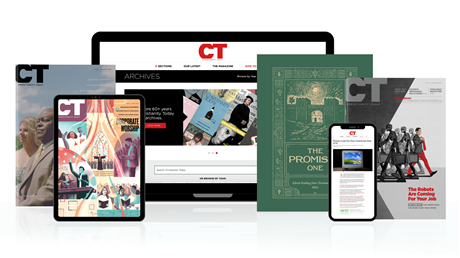 Find hope and historical insight. For a limited time, explore 60+ years of CT archives for free!
Daily devotions from Timothy Dalrymple during this pandemic.
Hundreds of theology and spiritual formation classics from Philip Yancey, Elisabeth Elliot, John Stott, and more.
Thought journalism that inspires you to think more deeply about your faith.
Beyond the Blockbusters

This slideshow is only available for subscribers.
Please log in or subscribe to view the slideshow.
Beyond the Blockbusters