Unable to find priests in Canada to minister in his region, Bishop Chris Williams of the Anglican Diocese of the Arctic has advertised in England for clergy to fill nine vacancies in the Anglican Communion's largest diocesan territory. In a telephone interview from his office in Yellowknife, in Canada's Northwest Territories, Bishop Williams told Ecumenical News International (ENI) he had advertised in the Anglican Church of Canada's national newspaper, the Anglican Journal, but to no avail. The weather and isolation seemed to discourage Canadian candidates who appeared to prefer urban ministry in the south of Canada, the bishop said. "Our communities are isolated from each other. [For] the majority of them, the only way in or out is by air. So for a large part of the time they are working in isolation."
However he added that the isolation was not as severe as it once was. When Williams first came to the Arctic 40 years ago as a newly ordained priest, a supply ship arrived with mail only once a year. Now, he said, parishes were serviced two or three times a week. A more serious challenge to ministry in the Arctic is a range of serious social problems, such as teenage suicide, alcoholism and drug abuse. Bishop Williams told the Anglican Journal: "There are different strains and stress on clergy. The stress is probably greater these days."
"A former clergyman of this diocese, who is retired in Britain, suggested we put an advert in the British papers," the bishop told ENI. "Sixteen people responded, expressing an interest and requesting further information. At the present time two have applied to work here."
The advertisements appeared in various publications and resulted in unexpected interest by the British media. "I have done ...
1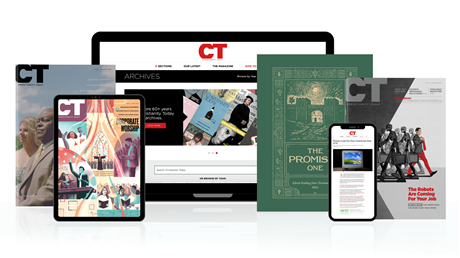 Find hope and historical insight. For a limited time, explore 60+ years of CT archives for free!
Daily devotions from Timothy Dalrymple during this pandemic.
Hundreds of theology and spiritual formation classics from Philip Yancey, Elisabeth Elliot, John Stott, and more.
Thought journalism that inspires you to think more deeply about your faith.
Join now and get print issues access to archive PDFs.
Arctic's Anglican Bishop Looks for Priests to Brave the Cold
Arctic's Anglican Bishop Looks for Priests to Brave the Cold