Philip Yancey,
The Bible Jesus Read

(Zondervan)

While evangelicals argue, sometimes bitterly, over the merits of this or that translation, they seem not to notice that for all practical purposes they have stopped reading the Old Testament, except for the occasional reference to Genesis, Job, and the Psalms. (How many sermons from the OT did you hear last year?) Yancey's book reminds us why Israel's story still matters.
Friedrich Zuendel,
The Awakening: One Man's Battle with Darkness

(Plough)

The one man was Johann Christoph Blumhardt (1805-80), a pastor in Germany's Black Forest. A woman in his parish suffered from demon possession. Blumhardt called on God, and the result was a revival that has much to teach us today. This slim book is excerpted and translated from Zuendel's 1880 biography of Blumhardt, with the addition of a recent introductory overview.
Gary Hotham,
Breath Marks: Haiku to Read in the Dark

( Canon Press)

Just as many children lose their unselfconscious pleasure in drawing by the time they are ten, so readers lose their ability to enjoy haiku, which the Court of Received Opinion has instructed them to regard as irredeemable kitsch. If you are not intimidated by such pronouncements, you may find yourself taking great delight in this little book.
William A. Dembski,
Intelligent Design: The Bridge Between Science and Theology

(InterVarsity)

Don't read this book unless you approach it with an open mind, and don't read it unless you are prepared to argue with the author. Best idea: recruit a group of people to read it at the same time, with plenty of discussion.
Judith Metz, S.C.,
A Retreat with Elizabeth Seton: Meeting Our Grace

(St. Anthony Messenger Press)

You don't have to be planning a retreat to benefit from this book. When it came to the office, unsolicited, I knew virtually nothing about Elizabeth Seton (1774-1821) except that she had been canonized as a Roman Catholic saint in 1975. "She was a person deeply in love with God and with others," Metz writes. That sounds bland, generic; this guide fleshes it out. No other book I read last year made such a deep impression on me. I shared it immediately with my wife, Wendy (a saint in her own right).
Walter Benjamin,
The Arcades Project

(Harvard University Press)

For those of us who read German stumblingly or not at all, this is a treasure: a translation of Benjamin's great unfinished—and unfinishable—work, a study of the imagination in nineteenth-century Paris, the capital of the nineteenth century, and hence an archaeology of our own strange and wondrous "consumer society."
Melanie Bellah,
Tammy: A Biography of a Young Girl

(Aten Press)

Tammy Bellah was 18 years old when she committed suicide, in 1973. Her mother's account is too long, too detailed, too too—and unforgettable, if you are a parent.
Barry Moser, illustrator,
The Holy Bible

(Viking)

The extraordinary engravings in this Bible (King James Version) took me back to the illustrated Bibles and story books that formed my imagination, thanks to the mother and grandmother who read to me and my brother. Lucky the children whose biblical imaginations will be nourished by Barry Moser's art.
Christopher Buckley,
Little Green Men

(Random House)

I think this satiric novel about the UFO crowd, the Washington scene, and so on is really intended to show how religion looks to a sympathetic outsider: not a village atheist of the Skeptical Inquirer sort but one who looks on bemused at the faithful (us, that is). In any case, like everything Christopher Buckley writes, it is funny. Belly laughs while reading? Priceless.
Ty Waterman and Mel Springer,
The Year the Red Sox Won the Series: A Chronicle of the 1918 Championship Season

(Northeastern University Press)

For Red Sox fans, this documentary—consisting mostly of daily press reports from 1918—might be too painful, but others should be able to read it with the necessary aesthetic distance. If you find the form congenial, check out G.H. Fleming's The Unforgettable Season (1981), an account of the 1908 National League season, and one of the best baseball books I've read.

John Wilson is Editor at Large of Christianity Today and Editor of Books & Culture: A Christian Review.
Related Elsewhere
For a second opinion, read today's other article on 1999's top books, by Christianity Today book review editor Mark Galli.

This list isn't meant to compete with the CT Book Awards, which are awarded every spring.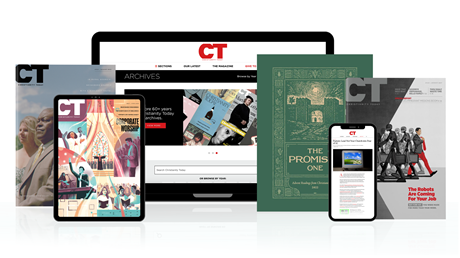 Subscribe to Christianity Today and get access to this article plus 65+ years of archives.
Home delivery of CT magazine
Complete access to articles on ChristianityToday.com
Over 120 years of magazine archives plus full access to all of CT's online archives
Subscribe Now
The Best Books of 1999
The Best Books of 1999