The New York Times launches its special series,"How Race is Lived in America," with a look at the Decatur, Georgia, Assembly of God Tabernacle and its struggles to be a truly integrated church."The Tabernacle is the rarest of religious institutions: a truly integrated church in a nation where 90 percent of all congregations are at least 80 percent one race," writes Kevin Sack in the lengthy article."It is, to many of its 800 members, a slice of heaven on earth, a church whose spirituality is magnified by its multiracial character. What better evidence of God's presence, they reason, than the sight of whites and blacks praying side by side? And yet, the Tabernacle is not some liberal church like the one nearby that took down its white stained-glass Jesus and replaced him with a black one. It is deeply conservative, socially and theologically. What draws [families both black and white] is the intensity of their Pentecostal faith, which teaches that the Holy Spirit can move in the lives of all believers, regardless of background." The excellent, insightful article online includes a history of the Pentecostal Church and how racial tensions have played a role since Azusa Street, audio features (including a sermon by the church's pastor), and many other resources. The Times is clearly aiming for a Pulitzer with this one.
"An estimated 40 percent of Americans now belong to some kind of small religious group, seeking the support they once found from family or neighborhood," writes Michael Paulson in an article that appeared on the front page of Sunday's Boston Globe. The article doesn't offer anything new: small groups provide intimacy that Sunday services sometimes lack, they can perform an evangelistic function, and they should watch out for especially needy or domineering members as well as weak theology. But some of the ideas the small groups interviewed came up with (such as always having an empty chair to remind members to welcome others) are creative.
The Bible is going back to school, says a front-page story of Sunday's Washington Post. While most stories on religion in the schools highlighted in ChristianityToday.com Weblog focus on how schools are ridding their classrooms and hallways of faith expressions, the school the Post highlights seems to go too far in the other direction. According to staff writer Craig Timberg, Chilhowie High School's Bible history class is more Sunday-school curriculum than Monday through Friday school. The Bible isn't taught as what Christians believe, but as the Truth. And school administrators say it's fine: after all, the school doesn't have any Jews, Muslims, or even Roman Catholics to complain."Most Bible electives being taught in the South right now are probably unconstitutional," said Charles C. Haynes, who was instrumental in creating the very helpful guide" The Bible in Public Schools," which was cosponsored by the First Amendment Center and the National Bible Association.
Haynes is also quoted ("We've gotten over the false idea that schools should be religion-free zones") in a Sunday Chicago Tribune article about a student who keeps making religious statements over the school's public-address system after she reads official announcements. She's been banned from the school's microphones.
The Russian Orthodox Church is expected to canonize the family at its August council of bishops"for the humble way in which they accepted death at the hands of the communist Bolsheviks."
Peter Steinfels notes the passing of the prolife Democrat-and the significance of his undelivered speech-in The New York Times."At the 1992 Democratic National Convention, Governor Casey asked to present a minority report opposing the party's plank on abortion that declared 'reproductive choice' a 'fundamental right' deserving government financing. The party leadership barred Mr. Casey from addressing the delegates. The Casey obituaries mentioned the event, but they did not fully capture its significance. It was a watershed in the nation's political-moral discourse."
Karr faces mandatory life in prison without parole for extorting money from famed atheist Madalyn Murray O'Hair and two members of her family missing since 1995.
Related Elsewhere
See our past Weblogs: June 2 | 1 | May 30 May 26 | 25 | 24 | 23 | 22 May 19 | 18 | 17 | 16 | 15 May 12 | 11 | 10 | 9 | 8 May 5 | 4 | 3 | 2 | 1 April 28 | 27 | 26 | 25 | 24 April 19 | 18 | 17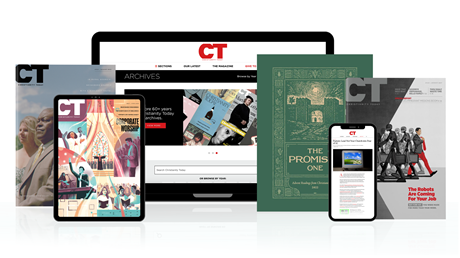 Subscribe to Christianity Today and get access to this article plus 65+ years of archives.
Home delivery of CT magazine
Complete access to articles on ChristianityToday.com
Over 120 years of magazine archives plus full access to all of CT's online archives
Subscribe Now
How Integrated is Your Church?
How Integrated is Your Church?