For Francisco de Vasconcelos, the 35-year-old general secretary of the Christian Church of East Timor (GKTT), the withdrawal of Indonesia from his homeland last year means that his church is entering a"new era."During the decades that East Timor was occupied by Indonesia, which invaded the former Portuguese colony in 1975, Indonesian language and culture dominated the life of the small Protestant church, tiny by comparison with the Roman Catholic Church to which most Timorese belong. Although some services were held in Tetum (the indigenous language of East Timor), the Bible, hymnbooks and the liturgy were all in Indonesian.Before Indonesia withdrew from the territory, the church's members were drawn roughly equally from among Indonesians and Timorese. Nevertheless, the Timorese"became marginalized" in their church, De Vasconcelos said.The GKTT was formed in 1988, but there were small Protestant communities in East Timor before the Indonesian invasion, De Vasconcelos told ENI in Tomohon, where he was attending the 11th general assembly of the Christian Conference of Asia (CCA). During the assembly his church became a member of the CCA. Much has changed since October last year, when Indonesia withdrew from the territory, following a UN-sponsored referendum in August in which most Timorese voted for independence. However, before withdrawing, the Indonesian army and anti-independence militia engaged in campaign of violence, leaving a trail of death and destruction."They burned and destroyed everything," according to De Vasconcelos, who became the church's first Timorese general secretary in 1996—his predecessors were Indonesian—a post he holds until a meeting of the church's general assembly next month.De Vasconcelos came to world attention last September when it was reported that he had been killed by anti-independence militia. In fact, together with 200 people who had been sheltering in his church in Dili, East Timor's capital, he had fled to the mountains to escape the violence. He then heard reports of his own death on the radio.What Timor needed now was"reconstruction by the people," De Vasconcelos told ENI."When the Indonesians left, they destroyed everything. We start from zero."But he stressed that cultural as well as physical reconstruction was needed."We were colonized by Portugal for 450 years, and by Indonesia for 24 years. Now we have to reconstruct our culture, reconstruct relationships between East Timorese, reconstruct theology, mission and evangelism."The make-up of the church has changed considerably in the past 12 months, according to De Vasconcelos. Before Indonesia's withdrawal the church had about 35,000 members, 38 pastors and 48"evangelists"—lay people who helped to lead worship—in 66 congregations. Now that most Indonesian members of the church have left East Timor, the church numbers between 15,000 and 17,000, with only 12 pastors—most of whom are still in West Timor, where they fled to escape last year's violence.The church, which has few educated people and almost no infrastructure, now needs to prepare new hymn books and liturgies and a translation of the Bible in Tetum. It also wants to establish a school to train pastors, and intends to change its name to the East Timor Protestant Church, since many people, De Vasconcelos explained, did not realize that it was a Protestant church, or that there were Protestants in East Timor.De Vasconcelos said that his church also wanted to establish good relations with the Roman Catholic Church.Unlike the Catholic Church, the GKTT was unable—in part because of its Indonesian membership—to take a prominent role in the struggle for independence."But we were suffering in the church," De Vasconcelos said, adding that there had been informal attempts to collaborate with those fighting in the jungle and in clandestine activities in the cities.Before last year's referendum on independence, De Vasconcelos signed a joint letter with Catholic Bishop Carlos Felipe Belo and a representative of the World Alliance of Reformed Churches (of which the GKTT is a member) calling on the UN secretary general to send a peacekeeping force to supervise the referendum—a demand, which if heeded, might have prevented much of the violence.Since the withdrawal of Indonesia from the territory, the GKTT has left the Communion of Churches in Indonesia, to which it used to belong. But De Vasconcelos stressed that his church wanted to"maintain relations with Indonesian churches because they are our brothers and sisters in Christ."His church's membership of the CCA was important, he stressed, not only because East Timor was a"new country," but also to allow churches in Asia to support the rebuilding of human resources and to promote education and development.As well as the GKTT, the Malabar Independent Syrian Church, which is based in Kerala, India, with about 25,000 members, was accepted into CCA membership on June 2, bringing the total number of CCA member churches to 98. In addition, the Kampuchea Christian Council and the National Council of Churches of Nepal were also accepted into membership, bringing the total number of national church councils in the CCA to 16.Copyright © 2000 ENI.
Related Elsewhere
Our past coverage of the East Timor crisis includes:Ministries Intensify As East Timorese Refugee Camps Grow | Evangelicals working furiously to meet physical and spiritual needs. (Dec. 6, 1999) Church Aids Refugees Despite Violence (Oct. 25, 1999)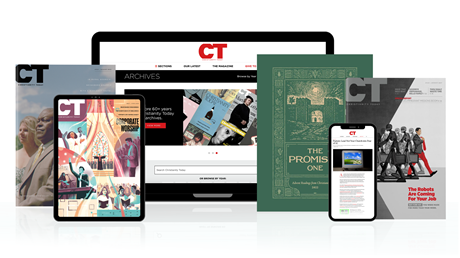 Annual & Monthly subscriptions available.
Print & Digital Issues of CT magazine
Complete access to every article on ChristianityToday.com
Unlimited access to 65+ years of CT's online archives
Member-only special issues
Subscribe
'We Start From Zero'
'We Start From Zero'