In the movie Out of Africa, the lead character, Baroness Blixen, returns to Africa from a visit to Denmark. Her Muslim servant, Farah, meets her at the train station. Upon seeing her, he asks, "Are you well, Msabu?" She replies, "I am well, Farah." She then asks him, "And you, Farah, are you well?" Farah replies, "I am well enough, Msabu."

I am well enough.
What an amazing statement of contentment. And in our time, how rare a sentiment.
Periodically, business magazines run "comparative salary surveys" describing what people in various jobs are paid on average. The implied question for readers is "Are you paid well?" What a great response it would be to say: "I am paid well enough."
Wouldn't it be healthy to be able to answer the question How big is your house? with "It is big enough"? Or your TV: "The screen is large enough." Or your church's membership: "Our church is big enough!"
Contentment in life is a biblical goal. The apostle Paul said he had "learned to be content whatever the circumstances" (Philippians 4:11, NIV). And the letter to the Hebrews encouraged its readers to keep their "lives free from the love of money and be content with what you have" (Hebrews 13:5).
Contentment is indeed a biblical goal, but not everyone sees it in terms of having enough. Certainly the commercial world doesn't. The dominant message of most retail advertising is more. Now 15 percent larger! screams the streamer at the top of the cereal box. Have you ever seen a product advertised as being Good enough or Large enough?
No business sector is more affected by the drive to "get more" than the financial-planning industry. Just read the advertisements for mutual funds: "Higher Returns With Us!" is the message, not "Our returns are enough." The easiest way in the world to scare financial planners out of their wits is to respond to their question—Will you have enough money for retirement?—with Farah's answer: "I will have enough." They argue that since there is no way to predict the future accurately, one can never be sure there will be enough. But the underlying problem is not that one cannot accurately predict the rate of inflation or the rate of return on your investment; the problem is that contentment has been left out of the equation.
Life Is a Gift—Give It Away
There is a difference between most financial planners' thinking about retirement and my own. I don't think of retirement at all, at least not in terms of idle comfort. The alternative to retiring comfortably is not to retire uncomfortably, but to live as an offering to God and of God. I understand my life as a gift that is managed so that I can afford to give it away at any age. I believe I should organize my life as if it were something to use up, to give away, to expend.
In the late 1980s some denominational leaders asked me to produce study materials on the biblical subject of firstfruits. My congregation gave me three months to focus on this study, which eventually became a small study book titled Firstfruits Living. And for the last eight years I have conducted hundreds of seminars and workshops across the United States and Canada.
Occasionally a financial planner will come to me after a seminar and say, "You're out of your mind, telling people that they need to calculate their retirement needs based on 'being content with enough.'" I respond by saying that we must be thinking of very different goals when we think of what enough is for. Financial planners usually admit that they are thinking of "enough" in terms of retiring comfortably, being able to do all the things one wants to do, take all the cruises you have ever dreamed of, living comfortably in a retirement community in a warm climate.
This kind of thinking suggests that comfort has become a synonym for contentment and a benchmark in financial-planning calculations. Comfort seems to be measured by the ability to eat out once or twice a day, hire someone else to do house cleaning, and fill the hours that used to be taken up by productive work with recreation. Eating out and playing golf are not wrong or even unproductive (I enjoy both myself). But in my late 50s, they are not what I am thinking about when I think of retirement.
In 1985 a doctor friend of mine, who was then 55 years old, told me that in five years he was going to do something different with his life. Actually, it took him six, but in 1991 he and his wife went to Calcutta, to serve as a mission agency's country representatives. They planned to stay three years, but didn't come home for six years. And they didn't come home permanently. At this writing, this couple and his brother and sister-in-law are building an elementary school for girls in an Indian village. Now, there is an offering of a life that has multiplied in its ability to give life.
Like my friend, I am planning on giving my life away. I used to need to be paid to spend time on a project or task. What I want to do in my "retirement" (and what I have already started doing) is to give away the time that I used to charge for. I want to manage my life so that I can say yes to the opportunities to help someone else. So instead of retiring, I'm planning on switching from managing my investments to disbursing my abundance—to serve somebody else.
This idea did not originate with me. This is what the apostle Paul said to the Romans: "I appeal to you therefore, brothers and sisters, by the mercies of God, to present your bodies as a living sacrifice, holy and acceptable to God, which is your spiritual worship" (Romans 12:1, NRSV). That's my life plan, to present myself as a living offering, holy and acceptable to God. Holy, not because I am a paragon of spiritual virtue, but because I have set apart and separated the purpose of my life from what it used to be, from the cultural norm. Paul addressed the same issue with the church at Ephesus. After telling them what God had done for them, he told them why: "So that in the ages to come he might show the immeasurable riches of his grace in kindness toward us in Christ Jesus" (Ephesians 2:7). Our lives are to be billboards of God's grace that will be seen by others as they speed down the freeway of life. We are to be displays of the everlasting lovingkindness that we have received from God, displays for those who need to receive it to be whole and alive.
This kind of grace was extended to me in the summer of 1970. After almost ten years in the U.S. Navy, two at the University of Washington, and a flirtation with the flower-child culture of the late 1960s, I was at a crossroads. No matter where I turned, there seemed to be nothing but dead ends. At the age of 30, I found myself married with two small children, no job, and because of my involvement in the student strike of 1970, no future even as a college student.
And that is where I first saw a display of the surpassing riches of God's love. My wife's parents had invited us to come and stay with them in Ohio if we ever needed to. We arrived in Ohio in one of those legendary hippie vans, flower decals and all. I expected to receive exactly what I deserved—the usual admonition to get a haircut, a bath, and a job—from this man who was not only my father-in-law but also head deacon of the Zion Hill Church of the Brethren.
What I received from him instead was a display of the immeasurable riches of God's love for us in Christ Jesus. He took me into his life like I was some long-lost son. He spoke not a word about how I needed to change to suit him; not a word about the long hair, bad language, smoking, or even that gaudy old van parked in plain view of his neighbors. Like the God who loved us "while we were yet sinners," my father-in-law gave me a display of "everlasting lovingkindness."
Paul states the calling of those who have been so graced: "For we are God's masterpiece. He has created us anew in Christ Jesus, so that we can do the good things he planned for us long ago" (Eph. 2:10, NLT). My father-in-law's calling was to live out the purpose for which he had been created in Christ Jesus—which was, at least in part, to bring even this longhaired, hellbent, hippie-freak son-in-law into the kingdom.
Paul also said that God gives us "the firstfruits of the Spirit" (Rom. 8:23). This is God's offering to come and dwell within us and empower us as his masterpiece. God the Holy Spirit is with us and makes our lives the offering that Paul calls the firstfruits of the Spirit. Having given us everything we need to become fully alive and available in Christ, having given us the three offerings that will set us free—Christ's death, resurrection, and the Holy Spirit—God calls us to be his fourth offering and to extend that freedom to the rest of the world: "He chose to give us birth through the word of truth, that we might be a kind of firstfruits of all he created" (James 1:18). Our lives are offerings both from God and to God.
But an offering must be given. It is not something that you keep for your own use. You don't put something into the offering plate and then after the service take it out again for your own use. Being an offering means being willing to take some risk. For the past 2,000 years, most of humanity has walked right past the Cross and looked for salvation elsewhere. But God is willing to have his sacrifice on our behalf "rejected and despised" because someone somewhere will say yes to Jesus. That is the risky business that God is in.
Think about it in terms of your own life, especially in view of retirement. Why would you go to all the trouble of developing career skills and financial resources to save them up for a "comfortable retirement" for yourself? Church treasurers don't take your offerings to the bank and put them in 20-year certificates of deposit. They put them in checking accounts because they plan on using them. Unless your church has no mission and no local expenses, during the coming week the past Sunday morning's offering is going to be used up in the ministry of the church. It is same for the gift of our life. It is something to be used up in the ministry of God.
Making your life an offering accomplishes something else. It is probably the best way to "prove" to God that you meant what you said when you made your confession of Jesus as Lord and Savior. Right in the middle of his fundraising letter to the Corinthians on behalf of the church in Jerusalem, Paul urges them: "openly before the churches, show them the proof of your love and of our reason for boasting about you" (2 Corinthians 8:24, NRSV). Later he says that this offering to them is the proof of their obedience to their own confession of the gospel of Christ (9:13).
The proof then produces thanksgiving. "You will be enriched in every way for your generosity, which will produce thanksgiving to God through us; for the rendering of this ministry not only supplies the needs of the saints but also overflows with many thanksgivings to God" (2 Corinthians 9:11-12). The motivation for financial accumulation for a more comfortable retirement is to "get more to have more." The motivation for living as an offering is to "produce more to prove more"—and to overflow in thanksgiving.
That is the foundational difference between stewardship and economics. Stewardship is an act of organizing our lives so that they show how thankful we are for what we have received; it is not manipulating God to get more. Stewardship is a form of worship that offers thanks for the grace of God; it is not a financial exercise that pays the bills of the church.
Extravagant Living
There is no end to what you can do when you decide that your life is a firstfruit offering of God for a world that needs to know him. In 1976 I met a man who was teaching welding at a vocational school on the edge of the Kalahari Desert in southern Africa—at the age of 72! He was a widower, and rather than sit around in a trailer park in Florida playing cards and waiting to scope out the newly-arrived widows, he decided to make his life an offering to those who needed it. He was good at welding, they were not. His gifts were what they needed. He lived in a mud-wall, thatched-roof hut and was having the time of his life. He wasn't always comfortable, but he was always useful and never bored.
In recent years my wife and I have traveled to Honduras annually to stay for a month or so. Last year, after the devastation of Hurricane Mitch, we helped with the rebuilding. But mainly we want to be there as an offering to the growing Christian church in that needy but generous country. Here is a country where churches meet Sunday evening instead of in the morning because even those who manage to get jobs sewing Levi's jeans or Fruit of the Loom T-shirts cannot support themselves working only six days a week. It takes seven working days to get by when you are making $1.89 a day. In spite of that poverty and the ravages of the hurricane, these are the most delightful and hospitable people we have ever met. We go there to be an offering, but we receive much more than we give.
Of course, making our lives an offering does not happen by accident. It takes planning and management. It takes "stewardship." (A "retirement" worksheet is available at www.ChristianityToday.com/ctmag/features/retirement.html.) It isn't difficult and it certainly doesn't take a bull market, a large inheritance, or even an early in vestment in anything.com. If your life is complex, however, it might take the advice of a good financial planner.
If, indeed, you seek professional advice, make sure your adviser understands that your financial goals are not based on comfort or idleness, but that you intend to make your life a firstfruits offering for the redemption of others. Make thanksgiving the motivation behind your financial plan—thanksgiving for what God has already done. Use "content with enough" rather than "more, just in case" as the benchmark. Plan to save enough to give your life away, knowing that in doing so you will receive much more.
That is the way it is with God. We bring our offerings on Sunday to worship God, but we have already received much more than we are able to give. God is an extravagant giver of his grace. Whatever we do as an offering to God, we do because God has already been an extravagant offering to us, and promises to continue to be involved in meeting our needs and directing our paths.
When I see what God is doing with people who take those crazy journeys trying to be an offering to someone else, I wonder if it isn't possible to say that God is happy; he uses us. Just as God used the death and resurrection of his Son and the Holy Spirit to set us free, God also uses us when we freely offer ourselves to him. Thanks be to God for his indescribable gift!
Lynn Miller is a traveling stewardship teacher for Mennonite Mutual Aid of Goshen, Indiana. He has written Firstfruits Living and Just in Time: Stories of God's Extravagance, both published by Herald Press.
Related Elsewhere
Miller's Retirement Savings Worksheet offers an alternative to other retirement calendars.
Herald Press's site offers a page for Miller's Just in Time, but not Firstfruits Living.
Just in Time and Firstfruits Living are available at Amazon.com and other book retailers.
Past Christianity Today articles on retirement planning include coverage of the Finishers Project, which encourages early retirees toward second careers in missions. Articles have included:
Finishing Well | After achieving success, early retirees are finding significance in second-career mission assignments. (Oct. 5, 1998)
Baby Boomers for Hire | Sell-out audience crowds first-time missions recruitment event.
Have something to add about this? See something we missed? Share your feedback here.
Our digital archives are a work in progress. Let us know if corrections need to be made.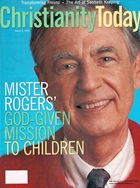 This article is from the March 6 2000 issue.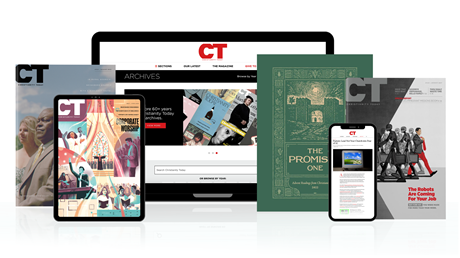 Subscribe to Christianity Today and get access to this article plus 65+ years of archives.
Home delivery of CT magazine
Complete access to articles on ChristianityToday.com
Over 120 years of magazine archives plus full access to all of CT's online archives
Subscribe Now
What Your Retirement Planner Doesn't Tell You
What Your Retirement Planner Doesn't Tell You