Real religious battle or press creation?
Judging from the sheer number of stories written, the top religion story during Weblog's hiatus was the "religious war" between Republican presidential candidates George Bush and John McCain. The dispute came to a head when McCain, with Gary Bauer sitting by, criticized Pat Robertson and Jerry Falwell as "agents of intolerance." It was phrase in a much longer speech that, among other items, praised James Dobson and Charles Colson. But the "agents of intolerance" line was reported in headlines around the world, and a day later McCain made things worse—much worse—by posing a rhetorical question to a reporter: "You're supposed to tolerate evil in your party in the name of party unity?"
The current issue of Time Magazine has not one but two articles on the largely press-created jihad. If you read one article on the dispute, read Nancy Gibbs's " Fire and Brimstone." The other article, a sidebar on McCain's faith, is remarkable because McCain has been largely silent on faith matters until recent days. The New York Times says the remarks have galvanized undecided politically conservative Christians against McCain. The Washington Post says he knows it and is trying to erase his mistake. Columnists at The New York Post haven't stopped talking about it. Rod Dreher says the speech has been as distorted as Dan Quayle's "Murphy Brown" reference, but that Robertson is so anti-McCain he'd rather see Gore as president. Meanwhile, The Boston Globe looks at the tension between McCain and Bush is a sidenote in a larger Republican battle between Catholics and evangelicals (there's a similar article in Time Magazine). It's not a terribly strong case. Expect the controversy to wind up if McCain fares ...
1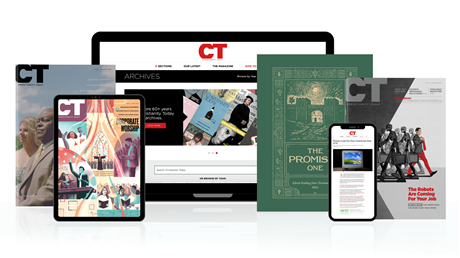 Find hope and historical insight. For a limited time, explore 60+ years of CT archives for free!
Daily devotions from Timothy Dalrymple during this pandemic.
Hundreds of theology and spiritual formation classics from Philip Yancey, Elisabeth Elliot, John Stott, and more.
Home delivery of new issues in print with access to all past issues online.
Join now and get print issues access to archive PDFs.
Everyone Has Something to Say about McCain's 'Agents Of Intolerance' Comment
Everyone Has Something to Say about McCain's ...