Cuban government censors filter details of the Elián González case broadcast on the island. But when Leoncio Veguilla visited Miami in March, he couldn't escape the news. Veguilla, president of Cuba's Western Baptist denomination, thought he had heard it all: That Elián's volatile father had abused Elián's mother, who drowned off Miami's coast before fishermen plucked the child from shark-infested waters. That Elián's grandmothers wanted to defect to the United States. That Elián's father really wants him to stay in America.Now, back in Havana, Veguilla is shocked at the news that federal agents removed Elián at gunpoint from the home of his Miami relatives and reunited him with his father."I was flabbergasted," Veguilla says. "Everything has been so fast, so unexpected. We didn't expect things to turn out as they did."Yet Veguilla says it is good that Elián is now with his father."The boy should come back to Cuba," he says with conviction.Veguilla's opinion contrasts with polls showing that most of Miami's Cuban Americans believe the boy should stay in America. Across the Florida Strait, however, interviews with Havana pastors and national church leaders reveal that many evangelicals agree with Veguilla.What surprised Veguilla most during his visit to Miami was the Cuban-American reaction to Elián. "I believed I was going to find [Miami] opinion as I did in Cuba, but it's very different," he says.Veguilla is no Castro cheerleader. Starting in 1965, he served five-and-a-half years in prison on false charges of associating with American spies. Secret police arrested his son, Eliezer, on the same false charges in 1994, demanding that the son confess to espionage or face a live bear visible from his cell (CT, Jan. 12, 1998, p. 18). Later, he faced a firing squad for a mock execution. In 1995, Cuba deported Eliezer Veguilla, who now is an ordained Southern Baptist minister in Miami.Leoncio Veguilla's denomination is not a member of the Cuban Council of Churches, the progovernment counterpart to the U.S.-based National Council of Churches (NCC), which has lobbied for Elián's return to his kin in Cuba; nor are the denominations of other evangelicals who spoke with Christianity Today.What about the NCC's role in reuniting Elián with his father? While Leoncio Veguilla describes the NCC as left-leaning and supportive of liberation theology, in contrast to Veguilla's conservative Western Baptists, "It appears to me that [the NCC's] intentions aren't bad, that it's a good thing," he says.Since the NCC sponsored the journey of Elián's grandmothers to the United States in January, it has continued advocacy for the boy's return to Cuba. The council helped introduce the Cuban relatives to attorney Gregory Craig, who now represents them. The United Methodist Church, one of the largest NCC member denominations, has established the Humanitarian Advocacy Fund fund to pay for Craig's expenses. The church hopes to attract $100,000 in tax-deductible donations."The church has been the only bridge between Cuba and the United States," Cuban Council of Churches General Secretary Reinerio Arce told Ecumenical News International.NCC General Secretary Robert W. Edgar denies that the organization's involvement in this case means it supports Castro's regime. "We have not, as a council, been pro-Castro or pro-authoritarian government," he says, adding that the NCC has backed political asylum for Cubans who want it. "You don't have to support Cuba to recognize that the role of family in culture is important."
For the Good of the Child
"There's a certain joy among people here for what happened," says Juan Cuevas, an Evangelical League pastor in Havana Province, referring to Elián's reunion with this father, although he calls the use of force "sad" and a "difficult decision.""People think [Elián] should be here," Cuevas says.But Cuevas acknowledges that some Cuban Christians believe the reunited González family should consider staying in America and taking advantage of the opportunities a democracy affords."In the United States he's going to have economic opportunity, but people forget about the spiritual growth of the child," says Olguita Pèrez, Cuevas's wife and mother of their three children. "In Cuba, you have a hard time resolving economic problems. But what about the spiritual part? Only God and the family can develop a good life for a child. Most in Cuba believe this."Elián's case resonates with Pérez, whose own father abandoned her as a baby. Though he lives in Cuba, she has never met him. Still, she grieves that void. "Although I may not have riches, I would have wanted to have been raised nowhere else but by my father," Pérez says.
Telling the Truth?
Meanwhile, in Miami, Leoncio Veguilla's exiled son Eliezer condemns the forced reunion. "[The federal agents] took advantage of Holy Week, the most sacred time for Christians," he says. "The violence was excessive and unnecessary." Eliezer Veguilla, a member of the Baptist World Alliance's human-rights commission, says he will appeal to the group to protest the raid.Eliezer Veguilla supports fellow Cuban Americans who believe that what is best for Elián is not returning him to Cuba, where he says Castro, not Juan Miguel González, would be the boy's de-facto father. "There's no human rights, no freedom in Cuba. Castro speaks for [Elián's father]," he says. "We just want the child to have his day in court. It would be really hard for a U.S. court to send a child back to this situation."Firing squads have executed an estimated 50,000 people since Castro came to power in 1959; 500,000 have been religious or political prisoners. State spies infiltrate churches, often even pastorates. The government restricts how churches can organize, raise money, and evangelize.The U.S. State Department's Annual Report on International Religious Freedom for 1999 says that Cuba's Interior Ministry "engages in active efforts to control and monitor the country's religious institutions, including surveillance, infiltration, and harassment of religious professionals and laypersons."In Miami, Eliezer Veguilla dismisses news that evangelicals on the island—including his father—believe Elián belongs in Cuba."Maybe he's speaking for the denomination, but I can guarantee he doesn't believe that personally. Nobody believes that there," Eliezer Veguilla says. He maintains that no Cubans would tell a reporter of their hidden desire that Elián stay in Miami. "They won't tell you anything that endangers them."Can both sides be right? "I think it's possible for both to think they're right," says sociology professor Alvaro Nieves, who teaches race and ethnic relations at Wheaton (Ill.) College. Nieves, himself part Cuban, describes apparent agreement in Cuba on Elián as a "cultural climate" of valuing family over freedom, a quality common to Latin cultures. In contrast, "There's an awful lot of social contagion in Miami," he says. "That's when groups of people turn into a mob."They have a shared belief system. Their grounding here is their hatred of Fidel Castro."One Havana pastor says he is concerned about Elián's emotional health. "If Elián comes back, he's going to suffer greatly because of the huge change. These months of cameras, judges, and journalists, it all has to have affected his life," the pastor says. Explaining that he fears reprisals for his opinion, the pastor asked that his name not be used."It's such a tangle and such a sad situation," says Juan Cuevas. "It's a family problem and it's become political. The father is responsible for this child before God.""There's a lot of calm" says Leoncio Veguilla, describing the response of Cuban Christians after the González reunion. "But most people here are as I am—expectant."
Related Elsewhere
See today's related Elián González coverage at ChristianityToday.com, and "After Elián, Cuba's Churches Will Play Leading Role in Time of Transition | Left-leaning ecumenical groups already working together" and "National Council of Churches Welcomes End to 'Miami Circus' Over Elián | General secretary laments use of force, but says he's relieved child is back with father."For continuing coverage of the Elián González dispute, including links to news stories, opinion pieces, and related Web sites, see Yahoo!'s full coverage area on the subject.The U.S. State Department's Annual Report on International Religious Freedom for 1999is online. Here's the Cuba entry.Our earlier coverage of evangelicalism in Cuba includes:
The War for Elián | Miami churches protest NCC efforts to return Elián González to Cuba (Feb. 25, 2000)
Cuba's Next Revolution | How Christians are reshaping Castro's communist stronghold (cover story, Jan. 12, 1998)
Cuban Catholics Make Gains, but Protestant Rights Limited (Feb. 8, 1999)
Cuba's Evangelicals Come Up for Air (June 14, 1999)
Have something to add about this? See something we missed? Share your feedback here.
Our digital archives are a work in progress. Let us know if corrections need to be made.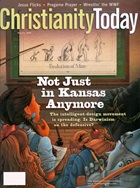 This article is from the May 22 2000 issue.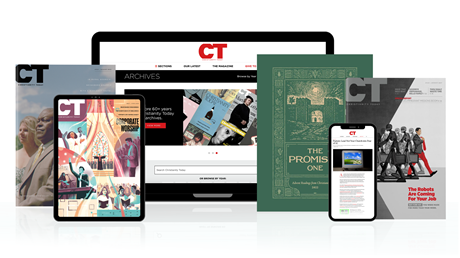 Subscribe to Christianity Today and get access to this article plus 65+ years of archives.
Home delivery of CT magazine
Complete access to articles on ChristianityToday.com
Over 120 years of magazine archives plus full access to all of CT's online archives
Subscribe Now
Cuba: Family Over Freedom
Cuba: Family Over Freedom