President Robert Mugabe's political party, Zanu PF, has snubbed an all-party meeting convened by the Zimbabwe Council of Churches (ZCC) to discuss escalating political violence in Zimbabwe that has caused the death of 10 people and injured many others.The ZCC, Zimbabwe's main interchurch organization, called the meeting April 26 to help political leaders commit themselves to halting the violent clashes, which have put Zimbabwe on the front pages of newspapers around the world. Most of the violence, which has taken the lives of blacks and whites, has been between supporters of Zanu PF party and members of Morgan Tsvangirai's Movement for Democratic Change (MDC). The MDC is challenging the 20-year domination of Zimbabwean politics by Robert Mugabe and Zanu PF. Parliamentary elections are due to be held here within the next few months.Sources within the ZCC said that Zanu PF's national administration secretary, Didymus Mutasa, had declared that his party could not sit at the same table with MDC officials. Tsvangirai, a former trade-union leader, attended the meeting, at the end of which clergy and political representatives agreed that there was a need for dialogue and tolerance of each other by all political parties.The ZCC source added that Zanu PF believed that the ZCC was partisan because of its active involvement in setting up the National Constitutional Assembly (NCA), an alliance which campaigned against a draft constitution sponsored by the government. (However, the ZCC last year withdrew support from the NCA, alleging that it had become partisan and that the ZCC needed to hold an impartial stance in politics.)"Zanu PF will never forgive ZCC for that involvement. There are voices within ZCC who feel that that association should never have been. ZCC is there to empower the churches and it should end there," the source said.Asked why the ruling party did not attend the ZCC-sponsored meeting, Mutasa told ENI: "Decisions for Zanu PF are not made by other people. Why should we attend? We were only invited, and we have a right to refuse to attend."Violence has been escalating in Zimbabwe since February when the government's draft constitution was rejected in a national referendum.Soon afterwards, veterans of the 1970s guerrilla war against white rule began occupying white-owned commercial farms. Whites own the bulk of Zimbabwe's arable land. The veterans, most of whom support Zanu PF, have invaded more than 600 farms. But some critics have claimed that many of the "veterans" are too young to have taken part in the struggle for majority rule.The government is widely believed to have sponsored the invasions. President Mugabe has publicly condoned the invasions and refused to implement a High Court ruling ordering the invaders to leave the farms.Dialogue between commercial farmers and the veterans, facilitated by Robert Mugabe's long-standing friend, Catholic priest Fidelis Mukonori, began last week, but the talks have not yielded any results so far, and veterans, together with villagers, continue to invade farms.The ZCC's president, Enos Chomutiri, said yesterday: "Zimbabwe needs a non-violent atmosphere, not only to deal with elections, but [also to enable] an equitable land-distribution program." The ZCC declared that land should be redistributed, but that this must be done in a fair and transparent manner.Andrew Wutawunashe, president of the Evangelical Fellowship of Zimbabwe, said that the inequalities of land ownership had to be redressed through dialogue. He offered his services to promote this. "We say to the ex-combatants: 'You have jolted our national and even international conscience on the issue of land through the land occupations as you did through the liberation struggle. Unfortunately, things are going out of control, resulting in the unacceptable and tragic deaths of many of our people, both black and white, and in serious divisions, which, if fuelled further, may prove impossible to heal'."Wutawunashe called on the white farmers to stop their workers fighting the veterans on the farms and instead show support and willingness for land redistribution.The ZCC's general secretary, Densen Mafinyane, said after yesterday's meeting: "It was found that lack of respect and tolerance of each other, intimidation, breakdown of the rule of law and lack of information on the part of the people, were factors that contributed to violence."The ZCC was committed to working as a neutral body with all political parties, the government and grassroots communities to find peace, he said. "The council urges all Zimbabweans to be committed to peace and condemns all forms of violence. We call upon all political parties that were not at this meeting to commit themselves to peace and tolerance in the nation, and urge their supporters to refrain from violence."Oskar Wermter, a priest and spokesperson for the Zimbabwe Catholic Bishops' Conference, said there was need for fair distribution of land under a process agreed on by all involved, but not dictated by the government.But the strongest church-related statement in Zimbabwe was issued by another organization, the Catholic Commission for Justice and Peace in Zimbabwe (CCJP), which expressed "deep concern" about the political killings and other violence, and made an urgent call for intervention to stop the farm invasions."We urgently call upon the political leadership of this country to immediately forbid their supporters from being involved in any form of verbal or physical violence and destruction of property," the CCJP declared in a statement this week. "As a democratic nation which values the principle that its citizens can hold different political views, opinions and beliefs, the commission believes that such a right shall be respected regardless of race, sex, faith. We urge all stakeholders in the political field to develop among their members a culture of tolerance, an acceptance that differences in opinions creates unity in diversity. Let peace prevail."The commission calls upon the Zimbabwe Republic Police as a matter of urgency to take preventive action against violence and prosecute the perpetrators of such violent actions. Further violence will simply lead the country to descend into anarchy."In Geneva the World Council of Churches (WCC) and the Lutheran World Federation (LWF) proposed yesterday to send a pastoral team to Zimbabwe to support the ZCC's efforts to provide ethical and moral guidance for good governance.In a joint letter addressed to the ZCC, Dr Ishmael Noko, a Zimbabwean theologian and general secretary of the LWF, and Dr Konrad Raiser, general secretary of the WCC, referred to "this critical time of decision-making" for the nation in view of recent violence and political tension.In a six-point proposal, Dr Raiser and Dr Noko expressed their "own convictions" that land ownership could be democratized only by ensuring "fair distribution through a clearly defined, equitable and democratically-controlled land reform." The churches had a moral and spiritual obligation to provide leadership and to represent the powerless, they said.Copyright © 2000 ENI.
Related Elsewhere
See more on Zimbabwe's growing unrest at Yahoo's full coverage area.The BBC also has excellent coverage of the crisis, including an article on the ZCC's role in trying to keep the peace. ( Reuters has a similar story.)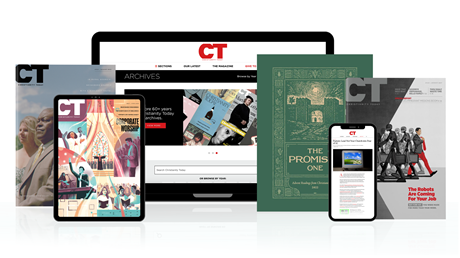 Annual & Monthly subscriptions available.
Print & Digital Issues of CT magazine
Complete access to every article on ChristianityToday.com
Unlimited access to 65+ years of CT's online archives
Member-only special issues
Subscribe
Zimbabwe President's Party Refuses to Join Church-Sponsored Talks to End Violence
Zimbabwe President's Party Refuses to Join ...