An epidemic of get-rich-quick schemes is spreading across the country, sped along by Internet technology. Many of these schemes, called "gifting clubs," are cloaked in religious language, claim to have a charitable purpose, and frequently target churchgoers.
Local police, county prosecutors, and state attorneys general have been working feverishly to stamp out the clubs. But as soon as one collapses, others seem to spring up. Nearly all of them are pyramid schemes, illegal investment scams that inevitably collapse when the supply of new members to pay previous ones runs out.
The giving schemes operate under a wide range of names. The World of Giving, a typical pyramid that surfaced several months ago in northeastern Pennsylvania, has four levels: Sowers, Gardeners, Reapers, and Harvesters.
Sowers (newcomers) join a unit of the pyramid, called a board, by paying $2,000 each to a Harvester at the top of the board. Sowers then recruit new members, moving up as they do so, until as Harvesters they hope to collect $16,000 from new Sowers.
The mathematics of recruitment are daunting. After five rounds, it would take tens of thousands of new Sowers to keep a single pyramid going. A Harvester who got in—and out—early enough might reap in excess of $100,000. Most pyramid schemes operate a few weeks or months before failing. The leaders may move on long before prosecutors learn of the scheme.
New paradigm?
While some programs are conducted in homes or by e-mail, others draw large crowds at public meetings, where the atmosphere can resemble a revival.
Early this year, so many people showed up in Tacoma, Washington, for meetings of the Jubilee New Paradigm that organizers rented space in the city's Freighthouse Square for their meetings. Organizer Joe Gardiniere told Christianity Today that as many as 24,000 people were involved at the program's peak.
Part of the appeal of many new pyramids is their religious and charitable flavor. In Tacoma, a percentage of the payments was allotted to familiar charities. "Our program gave $158,000 to charities in five months," Gardiniere says.
Literature from the World of Giving says its program is "truly the epitome of unselfish love for humanity," liberally quoting verses from Romans, 2 Corinthians, and Luke.
Gardiniere says his programs were not pyramid schemes but "gifting clubs," through which people can help each other.
But law-enforcement authorities across the country disagree. Michael Butler, a Pennsylvania assistant attorney general, says World of Giving and other gifting clubs are pyramid schemes and thus are illegal.
Christine Gregoire, attorney general for Washington state, campaigned against the Tacoma New Paradigm program, which caused new participants to flee.
Several similar gifting clubs in New Jersey, which claimed to be raising funds for charities, were shut down last December by court order.
"They can call it a 'gifting club,' but a rose is a rose and a pyramid is a pyramid, and this is a pyramid," said Michael Herr, director of the state Division of Consumer Affairs.
Also in December, police raided a Jubilee Celebration gathering at a Houston, Texas, hotel and seized $700,000 in cash from participants, charging 44 of them with "pyramid promotion," a state felony.
Prosecutor Gus Turbeville told ct that during the hotel meeting, one of the organizers said the gifting-club idea had come from God.
Guilty of stupidity?
Pastor Don Casey of Kennewick, Washington, started out as a believer in gifting clubs. Casey's own ministry, Servants of the Cross, was a shoestring operation. Last fall, when he was invited to join a committee organizing a Jubilee Celebration gifting club, he thought it could help his work.
"From the get-go, I said this could be wonderful to get people off welfare," he told ct. "When we saw a lot of people we knew from the community—who were good Christians—involved, I figured it must be all right."
Casey was assured that 3 percent of the giving would be set aside for groups like his.
Soon he was invited to be an overseer of the group and to offer prayers at its public meeting, set for September 11, 1999. And that's what Casey did. The committee was expecting maybe 500 people to show up. Instead, more than 2,000 people jammed into the room and hundreds more were outside. Excitement was high, and money was moving.
Police arrived as the celebration broke up at about 1 a.m. Officers confiscated all the money, $51,000, that the organizing committee had collected. (Since this $51,000 represented only the 3 percent contribution for charities, authorities estimate that close to $2 million actually changed hands at the celebration, all in cash.)
Days later, fellow members of a pastors group took Casey to task. "We told him that what you're into is wrong; it has no Christian basis, and you need to go out and ask forgiveness," recalled David Bechtel, pastor of Bethel Church in nearby Richland.
Then, Bechtel said, "We prayed for him." The counsel and prayer had their effect. On September 22, Casey called a press conference and disavowed the celebration and the gift-club concept.
"I'm guilty of being stupid," Casey now says. Adverse publicity has hurt Casey's ministry, and he has borrowed heavily to keep his ministry afloat.
Vocal defenders
Programs such as the Jubilee Celebration have outspoken and influential defenders. Last winter, Attorney General Gregoire pushed strongly for a bill in the Washington Legislature to make promoting pyramids a criminal offense. But in February, after legislative hearings were flooded with hundreds of gifting-club members, the bill failed.
David Myrland of Kirkland, Washington, is an active crusader for gifting clubs. Myrland, describing himself as an "expert on statutory interpretation," runs a Web site selling "professional opinion letters" that he believes prove gifting programs' legality.
Myrland travels the country giving seminars about the legality and virtues of gifting clubs. But in August, at one such meeting in Grand Junction, Colorado, Myrland was served with a complaint from the Illinois attorney general, charging him with practicing law without a license.
Myrland's opinion letters are popular among pyramid promoters for justifying the programs. Myrland also includes letters to be sent to local police and to attorneys general.
But Texas Attorney General John Cornyn, confronted with repeated assertions by local pyramid promoters that their program had his approval, issued a statement last May repudiating such statements. "The attorney general does not give a stamp of approval to anybody, even legitimate businesses," said Assistant Attorney General Joyce Illya.
Despite these efforts, pyramids persist. Not all are packaged in Christian terms. One of the larger pyramids in the Northwest is called the Original Dinner Party, where newcomers start out as "salads" and work their way toward a lucrative "dessert."
Debra Valentine, an attorney for the Federal Trade Commission, noted in a 1998 report that "the Internet in particular offers pyramid builders a multilane highway to worldwide recruits in virtually no time." Valentine called for broader consumer education and more aggressive law enforcement to combat the spread of pyramids.
In the meantime, Casey's troubles are not over. On March 1, Gregoire filed suit against 13 people for promoting the Jubilee Celebration.
Gregoire's statement announcing the litigation was pointed: "These 13 individuals have cloaked their scheme in feel-good words like gifting and renewal celebrations, but it is nothing more than an age-old scam that separates a lot of people from their money."
At the top of the list of defendants were Casey and his wife, Beverly. The suit, which asks for fines and restitution to those who lost money, is pending.
Related Elsewhere
Read "How to Avoid Ponzi and Pyramid Schemes: A Consumer Education Publication" from the Securities and Exchange Commission.
The Seattle Times covered recent pyramid developments yesterday in "State suit accuses two Web sites of deceptive tactics."
Visit the Federal Trade Commission site.
This is an international problem as well, as these two stories from South Africa prove:
Another institution declared illegal—News 24 (Oct.18, 2000)
Investors vilify South Africa for shutting alleged pyramid scheme—CNN (Oct. 15, 2000)
Have something to add about this? See something we missed? Share your feedback here.
Our digital archives are a work in progress. Let us know if corrections need to be made.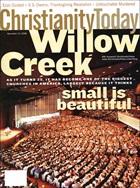 This article is from the November 13 2000 issue.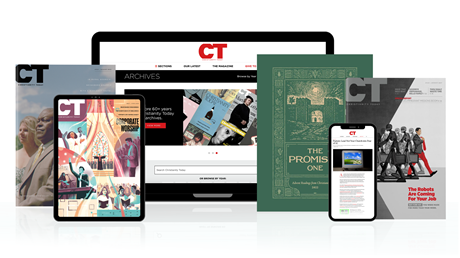 Annual & Monthly subscriptions available.
Print & Digital Issues of CT magazine
Complete access to every article on ChristianityToday.com
Unlimited access to 65+ years of CT's online archives
Member-only special issues
Subscribe
'Gifting Clubs' Shut Down
'Gifting Clubs' Shut Down