Anglican Archbishops from Africa, Argentina, and Australia, come to U.S. in display of dissent
Presiding bishops of the Anglican Church from Argentina, Kenya, Uganda, Congo, and Australia were in suburban Philadelphia yesterday to preside at a confirmation service for 70 or so members of the conservative Church of the Good Shepherd. Sounds innocuous enough, but, as Frank Griswold, presiding bishop of the Episcopal Church USA (ECUSA) notes, "There's an ancient principle that bishops do not enter another bishop's diocese without invitation." Bishop Charles Bennison of the Diocese of Pennsylvania attended the service and met with at least one of the other bishops, but apparently didn't extend the invitation. The media correctly note that this isn't about confirmations—it's about the dispute over the ordination of homosexuals and same-sex unions. Bishop Maurice Sinclair of the Anglican Province of the Southern Cone (which comprises Argentina and other South American countries) tells The New York Times that the ECUSA has "innovated in a number of areas [that] exceed the limits of Anglican diversity." A published statement by Sinclair about the confirmation ceremony notes that it is "to provide episcopal ministry and pastoral care in line with the theology and consciences of faithful Anglican Christians whose theological positions are indistinguishable from millions of fellow Anglicans throughout the world. This shared theological position is not respected or tolerated in many parts of ECUSA, especially not in the diocese of Pa." Bennison himself has officiated at an ordination of a homosexual, called the meeting a "canonical crisis" and "a breach of custom and canon and courtesy," but later supported the meeting "to maintain the unity of the diocese." Perhaps the most interesting of Bennison's comments is this: "There are no issues that are worthy of dividing the church." Thomas Cranmer—one of the key figures in the English Reformation that formed the Church of England—might disagree. (Purchase Christian History magazine's issue on Thomas Cranmer and the English Reformation here.)
Evangelical Fellowship of Canada says campaign is turning anti-Christian
As Canadians head to the polls today, the Evangelical Fellowship of Canada (Canada's equivalent of the National Association of Evangelicals) is saying that criticism of Canadian Alliance leader Stockwell Day, an evangelical, has gone "far beyond" legitimate inquiry into how his religious beliefs would influence his public policy and have become ridiculing. "All Canadians of any faith tradition have reason to be concerned over the recent attacks on Stockwell Day's religious beliefs," Gary Walsh, the organization's president, says in a press release. "Critical and ridiculing statements made by public officials and the media promote intolerance and call into question the competence of persons of faith to hold public office." Chuck Strahl, incumbent House leader for the Canadian Alliance, agrees. "There is no doubt about what they [Liberals] tried to do with Alliance supporters in this campaign," he said. "They tried to get people to hate us, not disagree with our policies. There was a conscious program to elicit hatred toward us. In Canada, I never thought I would see that." Meanwhile, The National Post is reporting that Hedy Fry, the Liberal MP whose criticism of Day has been the most heinous, is experiencing a backlash against her remarks. Fry had earlier told a rally, "When [Day] said that 'Jesus Christ is the God of the whole universe,' I say that is an insult to every Muslim, Buddhist, Sikh—everybody else who believes in other religions."
19 more die in renewed Indonesia fighting
As Muslims continue to raid Christian villages in Indonesia's eastern Maluku or Moluccan Islands, the death toll continues to rise. Sixteen more people are missing. About 4,000 people have died in the area since the violence began in January 1999.
British government will promote teen abortion, says Telegraph
"Pregnant teenagers will be urged to consider an abortion under a Government scheme to reduce the number of schoolgirl mothers," reports British newspaper The Telegraph. The British government, which aims to cut the rate of teenage pregnancy in half by 2010, says pregnant teens don't know abortion or adoption are options.
Related Elsewhere
See our past Weblog updates:
November 22 | 21 | 20
November 17 | 16 | 15 | 14 | 13
November 10 | 9 | 8 | 7 | 6
November | 3 | 2 | 1 October 31 | 30
October 27 | 26 | 25 | 24 | 23
October 20 | 19 | 18 | 17 | 16
October 13 | 12 | 11 | 10 | 9
October 6 | 5 | 4 | 3 | 2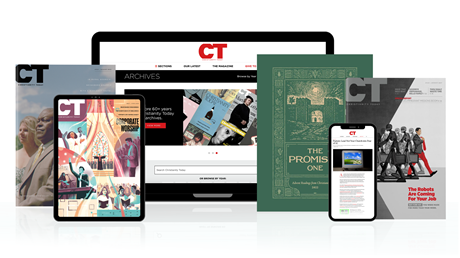 Annual & Monthly subscriptions available.
Print & Digital Issues of CT magazine
Complete access to every article on ChristianityToday.com
Unlimited access to 65+ years of CT's online archives
Member-only special issues
Subscribe
Global Anglican Leaders Thumb Noses at U.S. Episcopal Church
Global Anglican Leaders Thumb Noses at U.S. Episcopal Church