A former electronics technician from Germany, now a Methodist minister in the United States, has established a Desperate Preacher's Web site that receives over half-a-million hits a month.
The minister, Frank Schaefer, told ENI: "Back in 1996, I was looking for something on the Internet that I could use for my preaching - for some way to exchange thoughts and experiences with fellow desperate preachers. There was nothing there, so I decided to start the ministry I was looking for."
The "Desperate Preacher's Site" (DPS) now has a homiletics editor, a chaplain, and a missionary on duty, as well as a technician to keep things running smoothly. Volunteers also assist Schaefer in answering the many requests for help from pastors, Sunday school teachers, lay ministers and others.
The Web site is continually expanding. "I have no idea how many new pages, new discussion forums are created every day," Schaefer said. However, he reported that in September there had been 556,240 "hits"—individual files requested from the Web site, representing a total of almost three million kilobytes of information. There were more than 3000 contributors to DPS and more than 51 000 "user sessions"—the number of individual users who visited the site.
Increasingly, busy pastors are turning to the World Wide Web for swift access to resources for ministry, and preaching in particular. However, Schaefer does not believe that the Internet will replace books and theological libraries. "I enjoy reading books," he told ENI. "I would not want to read an entire book on the screen. The Internet offers interactivity, which you can't have in books or in television. DPS is more of a grass-roots oriented media."
Explaining how he set up the Web site, he said: "All you need is a server capable of handling a large amount of traffic and access to a computer, anywhere."
And for preachers, clergy and other Christians around the world who want to access the desperate preacher's site, he advised: "You simply point your computer browser to our address, choose what you want and up pop the thoughts of various preachers from all walks of life and all parts of the English-speaking globe. Anybody who feels so moved can contribute by typing a comment into the appropriate box, click publish and see it pop up for the whole cyber-world to read."
Originally, the Web site was intended for study of the Sunday Gospel lessons, but it has since expanded greatly. Schaefer attributes its success to the willingness of subscribers "to graciously submit contributions to make this ministry possible."
The Internet offers two great benefits, according to Schaefer. "You can get information -topical and children's sermons, published manuscripts, worship resources such as prayers, litanies and hymns. Very recently we added the subscriber program 'the DPS Sermon Builder'. And, because we need humor in life, we have a unique humor site."
The "interactivity" of the Web site is its other strength, according to Schaefer. "I don't think other sites include that aspect of the Internet as well as DPS does, that is the building of community. For me, that is the most fascinating aspect - cyber community."
Schaefer said people visiting DPS could initiate a discussion and invite other people to join in. "You can post something and it will actually stay there so you can invite others to discuss those issues with you. There are menus with links to previous topics. There are about five or six thousand pages out there—most of them interactive, meaning, you can post a response to what you are reading, and be a part of that ongoing discussion."
"There is also a chat room, but those comments and discussions are not permanently recorded. That is very live. Anybody can participate as long as they remain courteous."
Schaefer told ENI that DPS offered several specialty sites. "We have a theology site - right now we are discussing a very hot issue - the blessing of same-sex unions. Pastor Thomas Hall is freelance homiletics editor. Father John, a Roman Catholic priest, is the main volunteer editor - there are four in all. I have volunteers in place to monitor what is going on and weed out extreme material.
"And we may be the first organization on the web that has a chaplain for a cyber-community. We have retained a freelance, former hospital chaplain, Pastor Kenny. Members are invited to e-mail him whenever there is a problem. He is always there for them. Our current topic is self-help tips for the clergy family."
The list of registered subscribers is growing, Schaefer told ENI: "Most of them are from the United States, but the second largest group is from Canada; third Australia, and fourth the United Kingdom. There are only a few from New Zealand and South Africa. The only non-English-speaking country that is represented in the membership is The Netherlands.
"The site is extremely ecumenical. We're mindful of different traditions, countries, cultures. It is an absolute must for me to honor those differences."
Schaefer, who was born in Wuppertal, Germany, did an apprenticeship in electronics and studied electrical engineering but then decided to become a translator, and specialized in technical translation. He came to the United States in 1989 to broaden his horizons and improve his spoken English. It was while he was in the US that he felt called to the ministry, trained as a pastor, and on graduation in 1996 accepted a call to Avon United Methodist Church in Lebanon, in the state of Pennsylvania. He had not met any colleagues in the area when he began searching the web for information. "I got in touch with others on the web that had Christian sites and collaborated with them. With permission I took bits and pieces from their sites and put them on my site, adding my thoughts and inviting people to e-mail any thoughts they may want to share. I got responses that I pasted on to the site. I didn't have the technology to do it any other way."
DPS got off to a slow start via e-mail, but in late 1997 Schaefer invested in a computer program that offered the facilities he was looking for. "Now I could actually automate the process so that people's responses could appear right away for everybody to see and respond. When it became 'live' it just mushroomed. It is published for hundreds and thousands to read - immediately."
The name for the site came naturally, Schaefer said. "I always felt desperate when it came to preaching. There is quite some pressure. You have to have the sermon done by Sunday morning."
Schaefer, aged 38, married his wife Brigitte in 1980. The couple now have four children, Tim aged 16, Debbie 14, Kevin 10 and Pascal 6. Schaefer praised his wife, describing her as "a non-reimbursed leader, helper and employee of DPS. She takes care of all the mail."
He said of the Web site he created: "I often get a sense of being in closer touch with what God is doing globally - beyond my little parish." The aim of DPS was, he said, "furthering God's kingdom on earth by helping the Christian church to find original and creative ways to reach people with God's message of love, peace and hope."
Copyright © 2000 ENI
Related Elsewhere
Visit the Desperate Preacher homepage.
Compare some of the many sermon help sites: Preach! Internet Guide, Sermon Writer, Textweek, and Sermon Help.
Christianity Today International offers sermon help and pastoral advice at PreachingToday.com and Leadership.net
Some recent articles on preaching from Leadership include:
Invite Them into the Kitchen | Even those wary of church can be drawn into God's family. An interview with Andrew Stanley. (Winter 2000)
When the News Intrudes | What do you say from the pulpit about national crises and tragedies? (Winter 2000)
The Great Delivery Debate | Three pastors on what works best: manuscript, notes, or nothing at all. (Winter 2000)
Unsolved Mysteries | Biblical paradox offers an alternative to "how to" sermons. (Winter 2000)
Targeted Preaching | To reach people at varying distances from God, in one sermon, aim at three bulls-eyes. (Winter 2000)
Preaching by Number | You can add more color to your preaching. (Summer 2000)
Preaching to the Tattooed | I'm nothing like these tough guys. So why do they keep showing up for my sermons? (Spring 2000)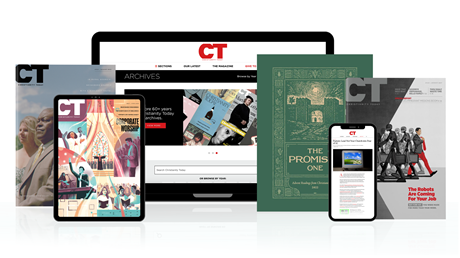 Subscribe to Christianity Today and get access to this article plus 65+ years of archives.
Home delivery of CT magazine
Complete access to articles on ChristianityToday.com
Over 120 years of magazine archives plus full access to all of CT's online archives
Subscribe Now
Site Hopes to Help Pastors in a Sunday Sermon Crunch
Site Hopes to Help Pastors in a Sunday Sermon Crunch