Thanksgiving Day summons up images of plenty, and most of us will eat a healthy, superabundant meal to celebrate our healthy, superabundant lives. But what of those who feel deprived, cursed, or impoverished—how can they give thanks?
I have a friend dying of AIDS: a former pastor who sinned, yes, and now feels more self-condemnation by far than anyone could possibly heap on heap upon him. He recently learned that his wife is infected, too. Apart from miracle, this Thanksgiving will be my friend's last on Earth. For what should he be thankful?
I thought of my friend as I reread an old favorite, John Donne's Devotions, written in 1623. There are haunting parallels: Donne lived an early life of treachery and rebellion, and wrote many erotic, even lewd, poems in his youth. He ultimately became a priest in the church of England, but was struck down in his prime by a severe illness.
He thought it the bubonic plague, or Black Death: scores were dying around him, as London's church bells dolefully announced each new day (the book includes the famous meditation "For whom the bell tolls ... ") Donne's illness, however, was spotted fever, possibly typhoid, from which he eventually recovered.
While recuperating, Donne wrote a devotional masterpiece that comprises a series of 23 meditations. They record the guilt and fear and helpless faith that marked his darkest days. I have selected three portions that speak to the very question my friend faces now: In the midst of plague times how can we give thanks. As John Donne himself expressed it, "How shall they come to thee whom thou hast nailed to their bed?"
For the sake of clarity I have changed some words and the order of the passages, but not I trust, Donne's essential meaning.
—Philip Yancey
1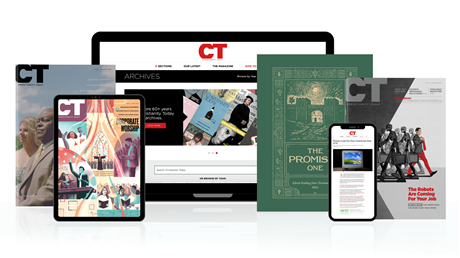 Subscribe to Christianity Today and get access to this article plus 65+ years of archives.
Home delivery of CT magazine
Complete access to articles on ChristianityToday.com
Over 120 years of magazine archives plus full access to all of CT's online archives
Subscribe Now
Giving Thanks in Plague Times
Giving Thanks in Plague Times