Two conjoined twins in Manchester England were surgically separated on Tuesday, Nov. 7, almost a month after a judge's controversial ruling that the operation be performed.
The girls' parents preferred to wait and "let God decide" whether the twins would survive or not, but a British judge ruled that since Jodie and Mary were both likely to die soon if they stayed joined, surgery was the best option to possibly save one of their lives
Jodie, the only twin with a working heart and lungs, is said to be making "steady progress" after the operation, but Mary died during the operation when cut off from her only source of oxygen and blood—her sister.
The twins' parents, staunch Roman Catholics from Malta, said a tearful goodbye to Mary before the surgery, and prayed throughout the course of the 20-hour operation.
Jodie and Mary's case is the first in Britain where the court had to decide whether to accelerate the death of one person in order to save another.
Professor Lewis Spitz, a surgeon at London's Great Ormond Street Hospital, criticized the length of time it took St. Mary's surgical team to perform the separation. Spitz, who has performed five conjoined twin separations, has asked the British government to declare Great Ormond Street the national center for the care of conjoined twins so that all rare cases may benefit from the expertise of an experienced surgical team.
St. Mary's has declined to comment on the details of the surgery because Jodie and Mary's parents sold the exclusive rights to the twin's story in order to pay for specialist care for their surviving daughter. Doctors predict Jodie is likely to need several more surgeries if she is to live a normal life. It is rumored that Trevor MacDonald's Tonight program has promised to pay £150,000 for Jodie's continued care in exchange for the family's story.
Related Elsewhere
Visit the Web sites for St. Mary's Hospital in Manchester where the surgery was performed, or the Great Ormond Street Hospital which has applied to become Britain's national center for conjoined twin operations.
Other media coverage of the operation includes:
Siamese Twin 'Sadly Dies' to Save Sister—The New York Times (Nov. 8. 2000)
Siamese twin Jodie fights for life after separation—The Scotsman (Nov. 8, 2000)
UK medics to reveal fate of Siamese twins—The Times of India (Nov. 8, 2000)
Secrecy shrouds U.K. operation to separate twins—National Post (Nov. 8, 2000)
British Hospital Separates Siamese Twins, One Dead—Excite (Nov. 8, 2000)
Previous Christianity Today coverage includes:
No Appeal of U.K. Ruling to Separate Conjoined Twins | Twins' parents say they are weary of battling government for right to decide their daughters' treatment. (Oct. 3, 2000)
British Court Overrules Parents in Conjoined Twins Case | Court orders operation when parents had hoped to let "God decide" outcome of joined twins. (Sept. 26, 2000)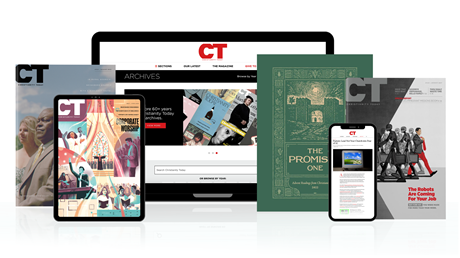 Subscribe to Christianity Today and get access to this article plus 65+ years of archives.
Home delivery of CT magazine
Complete access to articles on ChristianityToday.com
Over 120 years of magazine archives plus full access to all of CT's online archives
Subscribe Now
One Conjoined Twin Dies After Surgical Separation
One Conjoined Twin Dies After Surgical Separation