A survey of seven house church leaders in China has revealed little anxiety about the impact of new rules issued by authorities in early October that govern the religious activities of foreigners.
The rules, which forbid all foreigners living in or visiting China from "expounding the Scriptures" at unofficial house churches, are in fact "nothing new," according to the house church leaders.
"The foreign Christians that assist us in our Bible training seminars know the risks and so do we," one Guangzhou-based Christian said. "It is our hope that a wider public realizes through these regulations how restricted we are."
House church movements frequently use foreign Bible teachers, usually Chinese speakers from Taiwan, Singapore and Malaysia, although sometimes teachers from the United State are used.
On August 23, three American Bible teachers from a Vineyard church in California were arrested in Fangcheng city, southern Henan province. They were deported within 48 hours, but over 100 members attending the seminars were also arrested. Some have since been released but not all.
According to a house church leader from Fangcheng city, "Our movement grows by 20 percent each year, but out of 1,200 leaders, barely 50 have been Christians for more than four years, and of those 50, only 20 have received extensive Bible training. That's why we must have foreign teachers to come and help us ground ourselves in the Scriptures, otherwise we may become unorthodox, or a cult."
He added, "Ironically, the government is always telling us we must not become cults. But their policy makes that more likely, because it prevents us from teaching new converts the truth of the Christian faith."
The new code for foreigners' religious activities was technically promulgated on September 26 by the State Administration for Religious Affairs. It is an expansion of the main document previously limiting the religious activities of foreigners, called Decree 144 and passed by the State Council in January 1994.
The new code contains 22 articles--10 more than Decree 144--and affirms the basic principle that all religious activity of foreigners in China needs to be pre-approved by official bodies and must only take place among officially approved churches.
Article 6 requires that one must secure a permit if you want to preach in a Three Self or Catholic church. Article 12 prohibits foreigners from bringing in any religious printed matter or video material "if the amount exceeds that for personal rational use." This is the clause that makes "Bible smuggling" illegal. Article 17 prohibits any foreigner from engaging in so called "missionary activity." This includes "preaching and expounding the Scripture or conducting religious gathering activities at the places outside the lawfully registered sites for religious activities"--in other words, do not preach at an unofficial house church.
But these are not new provisions, and the house church leaders consulted confessed to some mystification as to why the government would re-issue a set of rules that were effectively in place.
"It may be because they are worried about Falun Gong spreading their word," said one house church leader.
Another said, "They just want to have watertight legal excuses to harass foreign Bible teachers. Their whole emphasis in recent years is to think that if a Christian breaks an actual law, then the human rights community will not protest. They do not realize that it is the laws themselves that the human rights community protests."
Fr. Anthony Lam, senior researcher of Hong Kong's Holy Spirit Study Center expressed concern over the rules, however, saying that the wording was so loose that even friendly visits to any church could potentially break the regulations.
But Lam agreed with the house church leaders' opinion that there was little new in the provisions, saying, "The law is just there to legalize the government's policy."
Copyright © 2000 Compass Direct
Related Elsewhere
Read more about China's religious freedom record at uscirf.org, or at human rights sites like Amnesty International, Freedom House, or Human Rights Watch.
Read the testimony of USCIRF's Commissioner, Elliot Abrams, to the House International Relations Committee on the state of religious oppression in China last May. The U.S. State Department's report on religious freedom in China is also available online.
Previous Christianity Today stories about China include:
China's Smack Down | 53 Christian professors, students, and church-planters detained. (Sept. 11, 2000)
House Approves Divisive U.S.-China Trade Pact | But will permanent normal trade relations status help human rights? (May 25, 2000)
China Should Improve on Religion to Gain Permanent Trade Status, Commission Says | Religious liberty in Sudan and Russia also criticized. (May 8, 2000)
China's Three Self Churches, Seminaries Bursting | Younger Chinese drastically changing congregational demographics. (Dec. 29, 2000)
A Tale of China's Two Churches | Eyewitness reports of repression and revival. (July 13, 1998)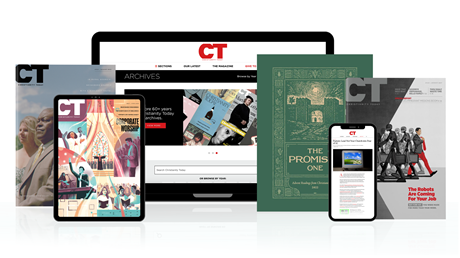 Subscribe to Christianity Today and get access to this article plus 65+ years of archives.
Home delivery of CT magazine
Complete access to articles on ChristianityToday.com
Over 120 years of magazine archives plus full access to all of CT's online archives
Subscribe Now
China's Religious Freedom Crackdown Extends to Foreigners
China's Religious Freedom Crackdown Extends to Foreigners