Southern Baptist leaders expressed lament over Texas Baptist funding deliberations after the state convention's executive board adopted a report calling for a $5.3 million reduction in Cooperative Program gifts to the Southern Baptist Convention.
The recommendations, adopted Sept. 26 by a vote of at least four to one by the Baptist General Convention of Texas' executive board, will now be considered by messengers at the BGCT annual meeting Oct. 30-31 in Corpus Christi.
Morris H. Chapman, president of the SBC Executive Committee, in a Sept. 27 statement, noted, "Fractious elements in Texas have driven an extremely poor decision that is bad for the Baptist General Convention of Texas, bad for the Southern Baptist churches in Texas, bad for the Southern Baptist Convention and bad for the common mission causes dear to our hearts."
Voicing "extreme disappointment and profound regret" over the BGCT executive board vote, Chapman said, "We believe the people of the Southern Baptist churches in Texas have not been fully informed of the extreme nature and destructive results of this recommendation." The proposed funding cuts, he said, are "nothing less than a breach of the historic relationship the Southern Baptist Convention has had with the BGCT."
Reflecting on the 20-plus years he was a pastor in Texas, Chapman added, "I know that the Southern Baptist churches there have the world on their heart. I am praying they will not be led away from the historic partnership God has chosen to bless so enormously."
Chapman noted that a meeting with the BGCT's executive director, Charles Wade, has been requested "to express our concern over these developments and to open conversations we hope can lead to a reconciliation between the Southern Baptist Convention and those who lead the Baptist General Convention of Texas. We have received a reply from Dr. Wade inviting us for a visit to talk about these issues." Chapman's statement did not give the date of the upcoming meeting.
Under the proposed budget plan approved at the BGCT executive board's regularly scheduled meeting Sept. 26 in Dallas, $5,337,144 in Cooperative Program gifts from Texas churches would be redirected from the Southern Baptist Convention to "special Texas needs."
A maximum of $1 million in BGCT funds would continue to go to the SBC's six seminaries under a formula based on the number of Texas students attending each seminary.
Also among the proposed cuts, according to BGCT documents: $736,291 from the SBC Executive Committee and $364,582 from the Ethics & Religious Liberty Commission, while $4,236,271 million would be cut from the six SBC seminaries.
The $4 million-plus in BGCT funds formerly given to the SBC seminaries would be redirected to the theological schools at Baylor and Hardin-Simmons universities, which have enrollments of 247 and 82 students, respectively, and the Hispanic Baptist Theological School, with about 200 students. SBC seminary enrollment exceeds 12,000, including more than 4,000 at Southwestern Baptist Theological Seminary in Fort Worth.
Meanwhile, the proposal calls for 25 percent of the $1 million formerly allotted to SBC Executive Committee and ERLC to be redirected to the BGCT's Christian Life Commission headed by Phil Strickland, whose national involvements include being a trustee of Americans United for Separation of Church and State which often links with the American Civil Liberties Union in church-state and cultural issues; 50 percent to Texas Baptist Hispanic work and 25 percent to human welfare needs.
At least one board member questioned the prospects of the proposed budget, when about 63 percent of Texas Baptist churches continue to designate their gifts through the traditional option of 67 percent for BGCT causes and 33 percent for SBC causes.
Toby Druin, former editor of the Baptist Standard convention newspaper, asked officials where funds would come from for special projects if churches continued their current giving patterns.
BGCT treasurer Roger Hall answered, "It's our responsibility as staff to implement the [budget] plan approved."
When Druin pressed whether the convention would have extra funds, Hall responded, "I think we will."
Churches that do not indicate which giving plan they choose on their giving option form will be telephoned for a choice, Hall said.
Rather than presenting the entire theological education study committee report that prompted the budget recommendation, its chairman, Houston pastor Bob Campbell, said he needed to respond to criticisms being leveled against the committee by SBC leaders.
"First, they [the seminary presidents] accused us of not talking to their faculty and students," Campbell said. "I told them in a letter you are free to bring any students or faculty that you would like to meet with us. They chose not to invite a single student."
(Baptist Press obtained a copy of Campbell's letter to the SBC seminaries prior to the study committee's visits to their campuses in August. Campbell's letter asked each seminary to limit the number of their participants to the size of the BGCT delegation, which in one seminary visit, was 11 of the 16 committee members.)
Campbell stated that committee members did talk to current faculty and found fear and low morale. Faculty members were afraid to talk to committee members on the record, Campbell said.
Campbell also responded to criticism "for putting forth certain persons who are examples of people who were mistreated" but who conservative leaders say were incompatible with Southern Baptist theology in stepping away from such doctrines as salvation alone in Jesus Christ.
"We are not condoning their theology," Campbell said. "They perhaps should have been dismissed. It is the [unchristian] manner in which they were dismissed" the committee objected to.
Campbell also denied that the committee report was vindictive, noting "there is no glee" in the report.
However, "there is joy in redirecting the funds," he said, to BGCT needs. "Our state has become pagan. We need to reach the state." He referred to Texas WMU President Jeane Law's devotional earlier in the meeting when she said the number of lost people in Texas is 11 million, larger than many countries participating in the Summer Olympic games in Australia.
Campbell also noted, "This is not a report about [the anti-SBC shadow denomination, Cooperative Baptist Fellowship]. This is about what Texas needs."
Campbell offered a public apology to Charles Kelley, president of New Orleans Baptist Theological Seminary, for a statement attributed to Kelley in the report.
"I quoted Dr. Kelley from something we were told was said at a faculty meeting. I withdraw that statement as provable," Campbell said, adding that he wrote Kelley and editors of several Baptist state papers to apologize for the error.
One of the SBC's six seminary presidents, R. Albert Mohler Jr., issued a statement after the BGCT executive board vote, noting: "It is tragic that the BGCT is cutting itself off from the world's most effective and faithful theological seminaries. It is tragic that the BGCT is willfully cutting the life support going to thousands of God-called ministers of the gospel training in our seminaries.
"This action demonstrates that the leaders of the BGCT are determined to set themselves off as an island from the rest of the Southern Baptist Convention," Mohler said. "The only explanation for this action is anger and hostility on the part of the BGCT leadership.
"I remain firmly convinced that the vast majority of Texas Baptists will stand with the Southern Baptist Convention and our seminaries," Mohler continued. "This action will have an effect upon our institutions and students. Far more disastrous, however, will be the effect this action will have on the BGCT. This puts the Baptist General Convention of Texas on the wrong side of the Great Commission and demonstrates the uncooperative attitude taken by these leaders."
Mohler added, "We are thankful for the affirmation and support of grassroots Southern Baptists in Texas and the SBC Executive Committee. I am certain that Southern Baptists will send us the support we need to accomplish the task entrusted to us."
Charles Wade, in his executive director's report during the Sept. 26 executive board, said the theological education study committee's report had "done more to get people committed to change than anything in the last 20 years."
"We have said we will talk. I am always ready," Wade noted. "This month they [the SBC Executive Committee] finally passed a resolution that they will talk."
However, Wade restated his rejection of changes made this year to the Baptist Faith and Message, the SBC's traditional statement of beliefs.
"I will gladly sign every page of the Word of God," Wade said, "but I will refuse to sign any document that says what man has to say about God's Word." Referring to faculty deliberations at several SBC seminaries, Wade said, "In order to protect against liberalism, our friends have sacrificed liberty. You do not have to, and Texas Baptists intend to show the way."
In an emotional discussion lasting about an hour, board members spoke for and against the seminary funding report.
"I don't see how any Texas Baptist can look down through the list" of accusations in the report and not support it, said Brian Harbour, pastor of First Baptist Church, Richardson. Harbour, a trustee of Truett Seminary at Baylor, called Truett graduates "the future of Texas." He said it was "ludicrous for us to send money to other seminaries outside of Texas" because of their theology. He added that the board of trustees at Baylor is "very true to the views of mainstream Texas Baptists."
Jim Jennings of First Baptist Church, Hurst, spoke against the spending proposal, saying it leaves conservatives in the state with "very little place to go."
"I don't disagree that abuses have occurred," Jennings said, "but I think there's a better way."
Saying that accountability is a big issue with seminaries, he questioned how the BGCT could hold trustees and faculty at Truett and Logsdon [at Hardin-Simmons University, Abilene] seminaries accountable when the BGCT executive board does not control their trustee boards.
Bob Campbell responded that he personally knows Baylor University President Robert Sloan, "and I can tell you he is a man of integrity." Sloan, who also serves as president of Truett Seminary, and the presidents of the other college-based Baptist seminaries in Texas have promised to appoint board members who are representative of mainstream Texas Baptist views, he said.
Frankie Raney, a pastor in the Johnson Baptist Association and an adjunct professor at Southwestern Seminary, also urged members to vote against the motion, saying it put many board members in a dilemma.
"I feel like some of the leadership in the Southern Baptist Convention have curved off to the right," Raney said, "and I feel like some of the leadership in the BGCT curved off to the left. I don't like anything I read here." Raney said his greatest concern was for SBC seminary students. "I feel like students are going to suffer if we withhold our support."
Raney also questioned the report's conclusion that the Baptist Faith and Message wording change from "the Bible is the record of God's revelation" to "the Bible is God's revelation" makes the Bible equal to God.
Campbell and other members of the committee responded that it was their opinion that "when you remove [the words] 'record of,' that makes it equal to God."
Raney made a motion that the document be amended to say "it makes it sound like it is equal to God." He withdrew his motion after committee members spoke against any changes.
Several executive board members questioned reallocating funds from the SBC Executive Committee and the Ethics & Religious Liberty Commission, asking if it would be wiser for the BGCT to be honest and call for a "divorce" from the national body.
Charles Wade said the reallocations were justified because "Texas Baptists have been slandered" by SBC leaders and because of the "overt politicization" of the ERLC.
"The ERLC's focus in recent years has been lobbying, not on what we would want, but overt campaigning into partisan politics," Wade said. "The overt politicization of the former Christian Life Commission ... it's another world. We would rather promote Christian ethics in the way we do ethics here in Texas."
Wade joked that the current leader of the ERLC, Richard Land, is from Texas, "but he didn't learn his ethics from Texas."
BGCT President Clyde Glazener also justified the reallocations, saying, "We're talking about Executive Committee funds—not funds they send out" to national and international missions—and the ERLC, which Glazener called "a political action committee."
In other actions, the executive board approved a committee report that churches outside of Texas that relate to a Texas association be eligible to receive state missions funds.
One board member complained that the board was voting to take money from SBC agencies to meet special needs in Texas but then was also voting to give missions funds to churches outside of Texas.
A committee studying BGCT relationships with churches aligned with other state conventions recommended that the BGCT "keep our arms open," said committee chairman Darold Morgan. But such churches, he added, must demonstrate a commitment to BGCT purposes and must financially support the BGCT.
E.B. Brooks, director of the BGCT church-starting center, said the report, which must be approved at the BGCT annual meeting, discourages churches from joining the BGCT as they would another denomination. "Churches and associations beyond our borders will not be recognized," he said. Wade presented a staff restructuring recommendation under the theme, "Serving the churches together fulfilling the Great Commission." Wade recommended opening regional BGCT offices around Texas, saying, "We are going to push our staff out into the state."
Another committee studying mission-sending agencies said it will make its report at a later meeting. The committee has interviewed executives with the SBC's International Mission Board and North American Mission Board and Cooperative Baptist Fellowship.
The board viewed a video that featured ministries around the state of Texas and interviews with ministers and people impacted by the missions efforts. The video pointed out that Corpus Christi, the site of next month's annual convention, means body of Christ.
One board member criticized the video as a series of sound bites designed to justify taking money away from the SBC.
The board approved sending a total budget of $52,068,485 to the annual convention for approval.
Related Elsewhere
The Chicago Tribune also ran a story about the proposed cuts controversy.
Visit the homepage of the Baptist General Convention of Texas.
Read up on the controversy at the Southern Baptist Convention's news site, Baptist Press.
Previous Christianity Today articles about strife between Texas Baptists and the SBC include:
SBC Funding Imperiled | Texas Baptists resolved reduce monies for SBC seminaries and programs. (Sept. 25, 2000)

Submission Rejected | State convention counters SBC marriage statement. (Dec. 27, 1999)

Texas Baptists Counter Official Southern Baptist Stance on Marriage | Baptist General Conference of Texas goes back to 1963 statement, rejecting 1998 vote. (Dec. 11, 1999)

Conservative Texans Form New Group | (Sept. 11, 1999)

Split Nearing for Texas Convention | (Feb. 9, 1989)
Copyright © 2000 Christianity Today. Click for reprint information.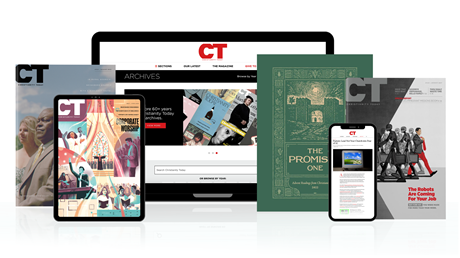 Annual & Monthly subscriptions available.
Print & Digital Issues of CT magazine
Complete access to every article on ChristianityToday.com
Unlimited access to 65+ years of CT's online archives
Member-only special issues
Subscribe
Southern Baptist Leaders Lament Funding Cuts
Southern Baptist Leaders Lament Funding Cuts