A 13-year-old boy has been sentenced to 14 years in custody for his part in the horrific murder of Australian missionary Graham Stewart Staines and his two young sons in the state of Orissa in eastern India in January last year.
Sudarshan Hansda alias Chenchu, sentenced on September 30 at the Juvenile Court at Bhubaneswar, capital of Orissa, is the youngest of 17 people charged in connection with the murder of the Baptist missionary and his two sons Philip, 10, and Timothy, 8, on the night of January 22, 1999. Chenchu was found guilty of murder, unlawful assembly, and other charges. Another 16 people, all adults, will go on trial for murder and related charges in December.
According to the prosecution, the killers set fire to a van in which Graham Staines and his sons were sleeping in the remote village of Manoharpur. Police claim the "mob" was led by Rabindra Pal Singh alias Dara Singh, who is among those to be tried in December.
Staines was in the village to minister to Christians in the area, most of whose inhabitants are tribal people.
Asked by ENI for comment on the sentence, Solomon Soren, an official from the Leprosy Home in Baripada, in Orissa, which was founded by Staines and managed by him for 32 years, said: "We are not bothered about it. We have forgiven them right at the beginning."
ENI was unable to contact Gladys Staines, the missionary's widow, as she is temporarily in Australia. Staines is planning to construct a 40-bed leprosy hospital at Baripada, a project that her husband had long hoped to implement.
Within days of the murders, police arrested 51 people allegedly linked to a Hindu fundamentalist group, Bajrang Dal. But the High Court in Orissa threw out charges against 44 of the accused two months after the arrests, because there was insufficient evidence.
In February this year, a special police team set up toinvestigate the murders arrested several people, including Dara Singh, after a number of unsuccessful raids at his hideouts in the jungles of northern Orissa.
Singh, who faces other charges for attacks on Muslims and Christians, is the prime suspect in the murder of a Catholic priest in September last year in northern Orissa.
Chenchu's case was deliberately separated from those against the other accused men, because the charges against him had to be heard in a juvenile court. Until he reaches the age of 18, he will serve his sentence in a juvenile home instead of a prison.
His legal counsel, Gyana Acharya, told the Press Trust of India on October 4 that an appeal against the sentence would be filed in the state high court. He said that a 14-year sentence for a 13-year-old was unprecedented in India's legal history.
Father P. D. Mathew, head of the Program for Legal Aid at the Indian Social Institute in New Delhi, run by the Society of Jesus (Jesuits), told ENI that such a long sentence for an adolescent was strange. If the appeal was rejected, Mathew said, "the boy will have to remain in the juvenile home until he attains the age of 18."
The court would then review the sentence to decide what would happen to Chenchu, as no one aged over 18 could be detained in a juvenile home, nor could anyone be sent to jail for an offence committed as a minor, the Jesuit lawyer said.
Copyright © 2000 ENI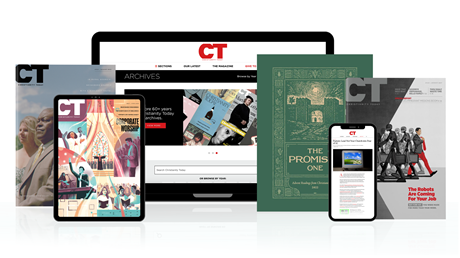 Subscribe to Christianity Today and get access to this article plus 65+ years of archives.
Home delivery of CT magazine
Complete access to articles on ChristianityToday.com
Over 120 years of magazine archives plus full access to all of CT's online archives
Subscribe Now
17 Men Charged in Murder of India Missionary
17 Men Charged in Murder of India Missionary