New converts to Christianity in Laos, the communist neighbor of Vietnam and Cambodia, are pressured to sign a fill-in-the-blank form.
The form reads in part: "I, (name), who live ... in (location), believe in a foreign religion, which the imperialists have used for their own benefit to divide the united front and to build power for themselves against the local authorities. Now, I and my family clearly see the intentions of the enemy, and regret the deeds which we have committed. We have clearly seen the goodness of the Party and the Government.
"Therefore, I and my family ... voluntarily and unequivocally resign from believing in this foreign religion."
If you sign, you also promise not to participate in this "foreign religion"—Christianity in every reported case—or any of its meetings and ceremonies. You also agree that if the authorities should catch you continuing to practice your faith, you must "accept that the government shall do to me whatever is required by its laws."
Those who refuse to sign can expect humiliation, harassment, and persecution, including probable imprisonment. Some Christians who refuse to sign have been placed in wooden stocks.
The document's widespread, ongoing use by provincial and local Laotian officials has been authenticated by the World Evangelical Fellowship's Religious Liberty Commission and other sources. Hundreds of rural Christians reportedly have been forced to sign the form in public, then compelled to participate in animistic sacrifices.
The constitution of Laos, ratified in 1991, guarantees "the right and freedom to believe or not believe in religions." But many evangelical Christians, who have been persecuted with increasing intensity as they have grown in number, report cases of abuse ...
1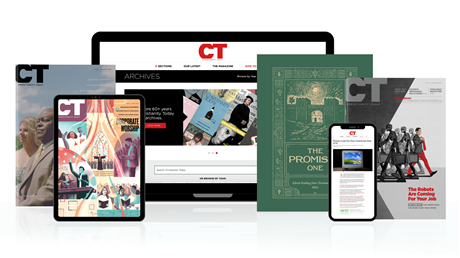 Find hope and historical insight. For a limited time, explore 60+ years of CT archives for free!
Daily devotions from Timothy Dalrymple during this pandemic.
Hundreds of theology and spiritual formation classics from Philip Yancey, Elisabeth Elliot, John Stott, and more.
Thought journalism that inspires you to think more deeply about your faith.
Laotian Christians Thrive Under Persecution
Laotian Christians Thrive Under Persecution