Does cyber attendance constitute the body of Christ?
There has been a boom in church presence online, and according to this article from Newsfactor people who have never darkened the door of the local church are willing to visit prayer forums, listen to sermons, worship with a recorded choir, and read devotionals from the comfort of their own home computer. These folks "give more time to religious life online than they would ever consider giving to a traditional congregation," says Charles Henderson, who spent 25 years as a Presbyterian church pastor and is now publisher of the interfaith magazine, Cross Currents. Henderson also established the First Church of Cyberspace in order to promote worship over the Internet. Walt Wilson, a Silicon Valley exec whose Los Gatos Baptist church site gets more than 1,000 hits a day says the Internet is no replacement for Sunday services. "Scripture commands us to gather together before the Lord. I view that as a real-life experience," Wilson explains. Monsignor Peter O'Reilly of St. Maximilian Kolbe Catholic Church agrees: "The nature of the human person is relational. To think we can sit behind a screen and communicate with reality is very false."
Teens like what they know of Christianity
And they think they know more than they actually do, according to the latest survey by Barna Research Group. Lots of the results aren't that surprising: teens feel that "most adult Christians are hypocrites," and they affirm that faith helps achieve a greater sense of peace in life. However, while three in five teens said that the Bible was totally accurate in all that it teaches, most of those teens embraced views inconsistent with the Bible. Nearly two thirds of the teens questioned said that Satan was not a person but a mere symbol of evil. Six out of 10 teens believe salvation is earned through good works. More than half of those surveyed thought that Jesus committed sins while on the earth. Yet the majority of those polled felt they were "very familiar with all the teachings and principles of the Christian faith."
Charles Colson would agree ... with this Atlanta Journal-Constitution piece, in which Mark Oppenheimer debunks the spiritual Shake 'n Bake of faith mixing. (Actually, Colson did in Christianity Today's "Salad-Bar Christianity.") Oppenheimer gets in quite a few good hits criticizing Madonna's constant sampling of bits and pieces of Jewish, Hindu, and Catholic faiths: "Such exercises in Creole, or culture blending, borrow significance or prestige—'Look, I'm into Indian deities', 'Check out my Jewish mystical consciousness'—without the discipline or sacrifice that the religions, in their purer forms, entail." Oppenheimer writes that such "cheap grace promises empowerment without work—like bigger muscles with no gym, or gym fee. Cheap grace's greatest gift is not enlightenment, or even power, but serenity." Oppenheimer says many Christians want the bod without the burn, too. Like yesterday's Weblog tirade ("What Would Jesus Buy") against consumer Christianity, Oppenheimer criticizes our love of branding by skewering Christian trends like Chicken Soup for the Soul books and W.W.J.D. bracelets "on the wrists of every member of 'N Sync."
To Scout or not to Scout
The question was whether a homeowners association would continue to sponsor a Cub Scout pack after the Supreme Court ruled that the Boy Scouts do not have to include homosexual members. The answer was hard to hear in the midst of all the protest and furor, but the Cape St. Clair Improvement Association decided to continue to sponsor the pack by a vote of 625 to 70. After hearing that the association was thinking of dropping the scouts, a group of pastors and national conservative leaders (including former presidential candidate Alan Keyes and the Family Research Council's Bob Knight) staged a rally at a small park nearby. The rally was quite a surprise for association members who had no idea the topic would spark such response. "We usually argue about things like fences," Craig Madden, the association board president told The Washington Post. "This is all new territory for us."
Will ServiceMaster win over Wall Street?
After a steady record of doubling in size every three and a half years since the early 1970's, ServiceMaster has long tried to live out the double entendre of its name, providing masterful service to customers, even as it strives to serve God. This conglomerate of lawncare, housekeeping, and insect extermination's stock has taken a pounding this year—dropping from a high of $16.25 to Wednesday's $9.06 a share. C. William Pollard, ServiceMaster's chairman and a former Wheaton college professor told The Chicago Tribune there is no incongruity in striving for success while imbuing his company with Christian values. In his book, The Soul of the Firm, Pollard writes: "God and business do mix, and profit is a standard for determining the effectiveness of our combined efforts." Over the longer term some analysts expect the trend of two-paycheck families will increase demand for ServiceMaster's care of time-consuming household tasks. "For longer-term investors, we think ServiceMaster is extremely attractively valued. But we think it will take two or three quarters," said Adam Waldo, an analyst at Credit Suisse.
Related Elsewhere
See our past Weblog updates:
October 26 | 25 | 24 | 23
October 20 | 19 | 18 | 17 | 16
October 13 | 12 | 11 | 10 | 9
October 6 | 5 | 4 | 3 | 2
September 29 | 28 | 27 | 26 | 25
September 21 | 20 | 19 | 18
September 15 | 14 | 13 | 12 | 11
September 7 | 6 | 5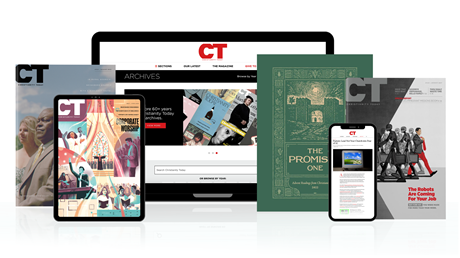 Annual & Monthly subscriptions available.
Print & Digital Issues of CT magazine
Complete access to every article on ChristianityToday.com
Unlimited access to 65+ years of CT's online archives
Member-only special issues
Subscribe
Attending Church by Personal PC
Attending Church by Personal PC