With one piece of bad news rapidly following another on the technological reproduction front—the latest being that aging rock star David Crosby donated his seed for lesbian rocker Melissa Etheridge's children—one desperately hopes for any sign of good news. It is not so surprising, then, that embryo adoption has initially been greeted with open arms.
Most embryos created by in vitro fertilization (IVF)—fertilizing a woman's eggs in the laboratory with her partner's sperm—are not introduced into a mother's body. Thus most embryos (human beings at the first stage of life) are destined for destruction. In light of this, embryo adoption (implanting an embryo created by another couple into an adoptive mother's womb) seems to be a compassionate act.
I am convinced, however, that the appearance of moral goodness in this case is deceptive. Christians should have significant misgivings about embryo adoption.
To express misgivings about embryo adoption is not to call it morally wrong. Those who participate in embryo adoption, at least with Christian Adoption and Family Services (CAFS) of Brea, California, agree not to dispose of any embryos transferred to them and to carry to term all the embryos that attach following implantation. They intend no harm to the embryos; rather, they offer safe haven and a rescue of abandoned embryos from an "absurd fate."
In the practice of CAFS, adoptive parents are married couples, selected or approved by the genetic parents of the embryos to receive and carry their offspring and, God willing, to give birth to and raise their children.
I still have reservations, though, and this is the most important: the practice of embryo adoption will make irresponsible in vitro activity more likely.
I do not find IVF in itself morally objectionable, assuming no third parties are in volved in the procedure (i.e., the egg and the sperm should be collected from the would-be parents). But I believe the current practice of in vitro fertilization is deeply problematic. The pressures of cost and efficiency inevitably lead to collecting and fertilizing more eggs than will be implanted and, therefore, to the absurd fate of "spare" embryos.
Each "harvest" and implantation of eggs costs thousands of dollars. Knowing that it may take four or five tries before an embryo can be implanted successfully in the womb, it is more cost effective to prepare 10 embryos during each reproductive cycle, to increase the odds that one will implant. Few couples have sufficient courage, knowledge, or money to say to a reproductive specialist, "Here are my conditions for this operation: you collect, fertilize, and implant only three eggs each cycle."
The imperatives of contemporary technological reproductive practice win the day; thus the proliferation of "spare" embryos and their eventual death. Many couples, aware of the current practice, decide against IVF for precisely this reason.
But what would be the effect of well-publicized opportunities to adopt embryos? In vitro fertilization becomes much more thinkable for couples who believe their surplus embryos will not be destroyed but may be adopted by other good and loving parents. Consider Barbara Olson, who donated her embryo to an adoptive couple through CAFS. "I was distressed over the fact that our embryos were just in storage, and I felt convicted that they deserved a chance to be born," she said in a Christianity Today news story.
Ms. Olson's distress is appropriate, but it is more appropriately felt before in vitro fertilization. Chances are slim that people will feel the appropriate moral distress, given the assurance that their embryos may be adopted.
Embryo adoption bears far less resemblance to traditional adoption than its name suggests. In a standard case of infant adoption, the child is conceived by accident, carried to term, and given birth by the mother. The birth mother, unable to care for her child, entrusts the child to the care of another. To the birth mother, the child is a gift, but a gift she offers back to God and to others for the sake of the child.
By contrast, the genetic parents of embryo adoption have conceived with the intent of abandoning some of their offspring. Genetic mother and father do indeed receive a child as a gift of God, but the "spare" embryos are not so received. The contrast is between one conceived by accident and several intentionally conceived. It is also between one whose mother severed maternal bonds for her child's sake and others, abandoned without shame or remorse, whose bonds with parents are but genetic. And it is between a mother who has attempted to wring some goodness from tragedy and parents who have embraced tragedy to achieve some goodness they desire.
We must raise questions as well about the costs of embryo adoption, specifically the cost of implanting embryos over several cycles, given the current success rate of embryo implantation. At what point is it not just unwise but inappropriate for Christians to invest great fortunes in pursuit of a child? The church may find it difficult to teach the virtue of contentment in the face of the good and powerful desire to be a parent, especially in a social context in which the desires of the individual trump all other concerns. Contentment is, nevertheless, a fundamental Christian virtue.
Questions also arise about why couples who are willing to adopt choose embryos rather than infants. Some desire the experience of carrying a child and giving birth, a desire that ought not be defamed. But neither should that desire go unchallenged. An adopted infant has no lesser bond to her adoptive parents than an adoptive embryo carried and delivered by an adoptive mother. The experience of carrying a child and giving birth is precious, but to imbue it with a value beyond all others is unwarranted. We may well praise the motives of those (like CAFS) who see in embryo adoption the potential to rescue abandoned brothers and sisters, but motives alone do not make for moral goodness. Embryo adoption is perhaps not a moral evil, but we do well to note that neither is it an unqualified good.
Thomas Kennedyis chairman of the philosophy department at Valparaiso University in Indiana.
Related Elsewhere
Visit the Christian Adoption and Family Services homepage.
Trinity International University's Center for Bioethics and Human Dignity offers bioethics articles and conference dates, as well as links to bioethics resources online.
Information about embryonic ethics is also available from the American Bioethics Advisory Commission and the American Society of Bioethics and Humanities .
Other Christianity Today stories about embryos include:
Embryo 'Adoption' Matches Donors and Would-be Parents | 'Snowflake' program is only of its kind in dealing with leftover fertilized eggs. (Dec. 2, 1999)
No Room in the Womb? | Couples with high-risk pregnancies face the 'selective reduction' dilemma. (December 6, 1999)
New Stem-Cell Research Guidelines Criticized | NIH guidelines skirt ethical issues about embryo destruction, charge bioethicists. (Jan. 28, 2000) Human Embryo Research Resisted (August 9, 1999)
The Biotech Temptation | Research on human embryos holds great promise, but at what price? (July 12, 1999)
Thomas Kennedy also wrote " Suicide and the Silence of Scripture " for the March 20, 1987, issue of Christianity Today.
Have something to add about this? See something we missed? Share your feedback here.
Our digital archives are a work in progress. Let us know if corrections need to be made.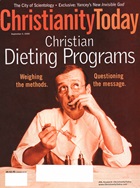 This article is from the September 4 2000 issue.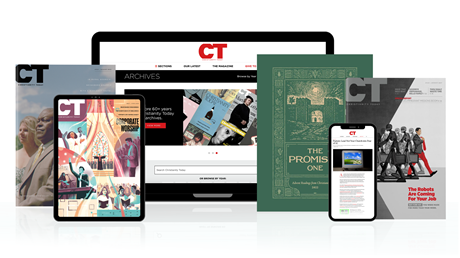 Annual & Monthly subscriptions available.
Print & Digital Issues of CT magazine
Complete access to every article on ChristianityToday.com
Unlimited access to 65+ years of CT's online archives
Member-only special issues
Subscribe
A Deceptive Good
A Deceptive Good