As the Senate debate on granting China Permanent Normal Trade Relations (PNTR) status unfolds, the U.S. Commission on International Religious Freedom (USCIRF) is reiterating its plea for Congress to withhold trade privileges until China implements substantial religious freedom reforms.In late May, the House of Representatives approved a trade bill that would move China from Most Favored Nation (MFN) status, which requires an annual review of adherence to international standards, to PNTR status—a move which many fear signals little international accountability.If Congress approves, China could soon enjoy the same low tariffs given to most U.S. trading partners, and they would be allowed to join the World Trade Organization."It's a dire situation," Nina Shea, a member of the USCIRF told Newsroom. Shea believes that by granting PNTR status to China, the United States "gives up its power of any meaningful review of human rights in China."Some Chinese religious representatives have turned up the temperature of the PNTR debate by lauding China's current "golden age" for religion. Bishop Fu of the government-controlled Chinese Patriotic Catholic Association announced in August that "there is no religious persecution in China."But most human rights organizations and world religious councils disagree, pointing to documented cases and press reports of thousands of incidents of Chinese police beating, imprisoning, and destroying the property of Christians, Muslims, and Buddhists.The USCIRF cites incidents like the arrests of more than 35,000 Falun Gong practitioners over the past year—5,000 of whom have been sent to labor camps—as ample evidence that Chinese officials have continued to persecute followers of many faiths.Christians who meet in unofficial house churches have suffered heavily this year, as well. On August 23, 130 evangelicals from the Fangcheng Church in Henan were arrested at a religious meeting, along with three Chinese-American evangelists. The evangelists were beaten and deported from the country, but 70 of the arrested Chinese Christians remain in jail to date.Joseph Kung, director of Catholics in China, an underground organization, told Newsroom that the U.S. "has become very naïve to think that China will improve human rights through a trade deal."Amnesty International agreed, saying that the promised policy of 'constructive engagement' with China will not be effective because "there is little recognition of for the rule of [international] law in China and the human rights situation looks bleak."The USCIRF wants to see China take steps toward engaging in more dialogue with the U.S. on religious freedom before Congress grants trade privileges. Some important steps including permitting human rights organization unhindered access to religious leaders in prison, and ultimately the release of all religious prisoners. The USCIRF also stated that Congress should make significant efforts to ensure that China is not selected as a site for the Olympic games until China has an improved human rights record.
Related Elsewhere
Read more about China's religious freedom record at uscirf.org, or at human rights sites like Amnesty International, Freedom House, or Human Rights Watch.CNN ran a couple of stories about China and the PNTR debate: the first is about weapons compromise, and the second features Sen. Jesse Helms of North Carolina proclaiming, "We are not going to rubber stamp the President's plan to reward Chinese Communists. We are going to have a debate."Previous Christianity Today stories about China include:House Approves Divisive U.S.-China Trade Pact | But will permanent normal trade relations status help human rights? (May 25, 2000) China Should Improve on Religion to Gain Permanent Trade Status, Commission Says | Religious liberty in Sudan and Russia also criticized. (May 8, 2000) China's Three Self Churches, Seminaries Bursting | Younger Chinese drastically changing congregational demographics. (Dec. 29, 2000) A Tale of China's Two Churches | Eyewitness reports of repression and revival. (July 13, 1998)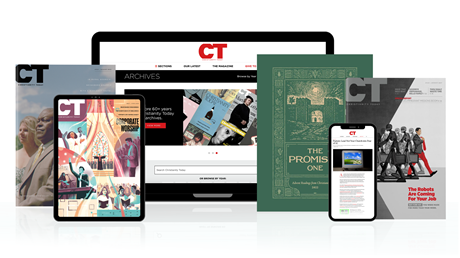 Subscribe to Christianity Today and get access to this article plus 65+ years of archives.
Home delivery of CT magazine
Complete access to articles on ChristianityToday.com
Over 120 years of magazine archives plus full access to all of CT's online archives
Subscribe Now
Senate Debates Granting China Permanent Trade Status
Senate Debates Granting China Permanent Trade Status