Milingo might not meet wife after all
Maria Sung has rejected terms for a meeting with Roman Catholic Archbishop Emmanuel Milingo, whom she married in a Unification Church ceremony. She has been on a hunger strike for two weeks demanding a private meeting, but refuses to meet at the South Korean embassy to the Vatican in the presence of an interpreter. Let's be clear: she is rejecting the meeting, not Milingo. And if this story wasn't asinine enough, now the Zambian government is getting involved. Government officials have summoned the Vatican's ambassador to the country, where Milingo used to serve as archbishop before he was disciplined for inappropriate exorcisms and reassigned to an inconsequential post in Rome. And they've ordered both the Zambian ambassador to the Vatican and the Zambian High Commissioner to Britain to contact Milingo. "Our concerns are that we have not been apprised of what was going on," Zambian Foreign Minister Keli Walubita told the government-operated Times of Zambia. But why should the Vatican call the government of Zambia? Even though Milingo is still apparently a citizen of the country, he hasn't been archbishop there since 1983. And despite the claims of Maria Sung, the Vatican isn't holding Milingo hostage.
Could the Burnhams have been freed? Milingo isn't a hostage, but New Tribes missionaries Gracia and Martin Burnham continue to be. According to a Filipino priest, that's not just the fault of the Abu Sayyaf Muslims who've taken them captive but also that of military officers who took bribes in exchange for allowing the kidnappers to escape. The military—especially the army general and four other officers accused—deny the allegations, which came during an official inquiry of the Philippine ...
1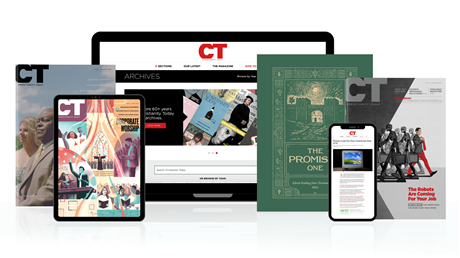 Find hope and historical insight. For a limited time, explore 60+ years of CT archives for free!
Daily devotions from Timothy Dalrymple during this pandemic.
Hundreds of theology and spiritual formation classics from Philip Yancey, Elisabeth Elliot, John Stott, and more.
Home delivery of new issues in print with access to all past issues online.
Join now and get print issues access to archive PDFs.
"Hostages, Prisoners, Captives—And One Who's Not"
"Hostages, Prisoners, Captives—And One Who's Not"