The Justice Ministry of the Russian Federation granted the Salvation Army the status of centralized religious organization (CRO) on February 22, according to the commanding officer of the church's Moscow branch, Colonel Kenneth Baillie.
The Salvation Army currently has local religious organizations registered in five Russian cities—St Petersburg, Petrozavodsk, Vyborg, Volgograd and Rostov-on-Don. It has unregistered branches in a further nine, including Moscow, where the local branch is threatened with liquidation.
CRO status means that these and future branches are now exempt from the 1997 law on religion's 15-year 'probationary period', during which—once registered—local religious organizations have to reregister annually and are denied rights such as distributing and publishing literature or inviting foreign citizens. This provision affects those local religious organizations which were not registered prior to the adoption of the law, are not affiliated to a CRO and cannot prove 15 years in the locality where they are founded. Active in Russia for only a few years before being expelled by the Bolsheviks, most of the Salvation Army's unregistered branches have been unable to prove 15 years' existence.
Under Article 11 Point 8 of the 1997 law on religion, the CRO umbrella also means that an application for the registration of a local religious organization may not be referred by department justice for six months' analysis by an expert commission.
Obtaining CRO status is thus "a major achievement," as Colonel Baillie comments. However, such status encourages but does not oblige departments of justice to register local religious organizations. The head of the department for re-registration of religious organizations at the Ministry of Justice, Viktor Korolyov, told Keston in January that the Salvation Army's situation in Moscow won't be affected by CRO status.
"The Moscow department of justice has the right to refuse registration if they think that something is wrong with the application," Korolyov explained. "Centralized status doesn't really help, as the local department acts absolutely independently."
Related Elsewhere:
On Monday The Moscow Times reported the Jehovah's Witnesses won a key court case in their attempt to be recognized as a registered religious organization in the Moscow region, as well.
Christianity Today has run two stories on the Salvation Army in Moscow, "Salvation Army Closed in Moscow | Moscow court decision turns city into a 'legal never-never land' for Christian charity" and "Moscow Salvation Army Rejected | Without official recognition, ministry and the elderly suffer."
The Salvation Army homepage offers contact information for the Salvation Army office in Moscow.
Previous Christianity Today stories about religious freedom in Russia include:
Will Putin Protect Religious Liberty? | Freedoms may be in danger in the new Russia. (July 26, 2000)
A Precarious Step Forward | Loosened rules in Russia may mean better times for religious freedom. (Feb. 3, 2000)
Russia's minority churches welcome liberal ruling on religion law | 1997 ruling against 'sects' upheld, but religious groups claim victory. (Dec. 30, 1999)
Stepping Back from Freedom | The new law restricting religion is part of Russia's struggle to redefine itself. (Nov. 17, 1997)
New Religion Law Fraught with Potential for Abuses | (Nov. 17, 1997)
Jehovah's Witness Verdict Stalled | (April 26, 1999)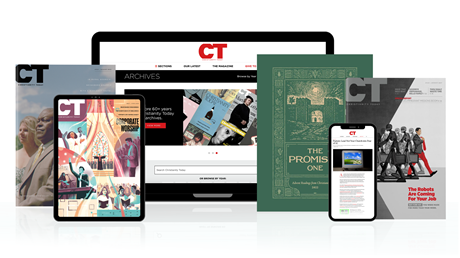 Subscribe to Christianity Today and get access to this article plus 65+ years of archives.
Home delivery of CT magazine
Complete access to articles on ChristianityToday.com
Over 120 years of magazine archives plus full access to all of CT's online archives
Subscribe Now
Russia Recognizes Salvation Army as a Religious Organization
Russia Recognizes Salvation Army as a Religious Organization