Forget Oz; go straight to Narnia, says Salon.com
Salon.com books editor Laura Miller notes that while L. Frank Baum's The Wonderful Wizard of Oz celebrated its 100th anniversary this fall, C. S. Lewis's The Lion, the Witch and the Wardrobecelebrated its 50th. But compare the two, she says, and it's no contest: "The literary gulf between The Wonderful Wizard of Oz and The Lion, the Witch and the Wardrobe is partly a matter of sheer talent; Baum never wrote a deft sentence, while Lewis excelled at them." But Miller also prefers Lewis because his book is dark, and he treats kids as "moral beings." Still, she's put off by the books' religious following: "The Christian elements in Lewis' work repel interesting critics and scholars—some of whom are still embarrassed about how much they liked his books as kids. (Lewis scholarship exists, but it's a hagiographic wasteland roamed by worshipful, third-rate Christian academics who see his work as something close to divine revelation.) Former fans often (mistakenly) dismiss his children's books as simple religious allegories, and the well-earned reputation that Christians have for smug proselytizing has tarnished much of Lewis' writing by association. It's a shame because The Chronicles of Narnia is a fascinating attempt to compress an almost druidic reverence for wild nature, Arthurian romance, Germanic folklore, the courtly poetry of Renaissance England and the fantastic beasts of Greek and Norse mythology into an entirely reimagined version of what's tritely called 'the greatest story ever told.' Even if you don't agree that it's the greatest story, it's still one of the great ones, and Lewis … not only set himself a mighty task but pulled it off."
Episcopal and Lutheran churches join together as full communion goes into effect
Some Lutheran and Episcopal churches wasted no time in implementing the "Called to Common Mission" agreement that allows full communion between the churches—they held joint New Year's Eve services as the agreement went into effect. "I think we made history!" said J. Jon Bruno, bishop coadjutor of the Los Angeles Episcopal Diocese. Next week, the presiding bishops of the two denominations will hold ceremonies together at the National Cathedral in Washington, D.C. (See also the Los Angeles Times's preview coverage.)
India's Christian leaders meet with Prime Minister
"The Christians are safe," Prime Minister Atal Bihari Vajpayee told six bishops and others concerned about rising attacks on Christians throughout the country. The attacks, Vajpayee assured them, are ""isolated incidents." That doesn't seem to be what the Christians are saying.
More articles of interest:
Related Elsewhere
See our past Weblog updates:
December 29 | 28 | 27

December 22 | 21 | 20 | 19 | 18

December 15 | 14 | 13 | 12

December 8 | 7 | 6 | 5 | 4

December 1 | November 30 | 29 | 28 | 27

November 22 | 21 | 20

November 17 | 16 | 15 | 14 | 13

November 10 | 9 | 8 | 7 | 6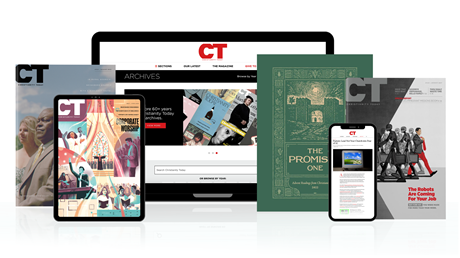 Subscribe to Christianity Today and get access to this article plus 65+ years of archives.
Home delivery of CT magazine
Complete access to articles on ChristianityToday.com
Over 120 years of magazine archives plus full access to all of CT's online archives
Subscribe Now
Narnia Kicks Oz Over the Rainbow
Narnia Kicks Oz Over the Rainbow