Let's agree not to quibble over the word "best." I hope that this list will point you to a book or two that you might otherwise have missed—or one that is already buried in a stack of things you've been meaning to read.
1. Arming America: The Origins of a National Gun Culture, by Michael A. Bellesiles (Knopf). According to the conventional wisdom—accepted both by gun enthusiasts and by their sworn ideological foes, those cultural critics who claim that a fixation with violence is definitive of the American experience—guns were ubiquitous in early America, written large in the national psyche from the very beginning. Michael Bellesiles begs to differ. His book, massively documented and superbly argued, deserves to win a Pulitzer Prize. Along with many rave reviews, Arming America has inspired a good deal of lively criticism, some of which is also worth reading. Go online and check it out after you've read the book.
2. The Art of Arts: Rediscovering Painting, by Anita Albus (Knopf). Translated from the German by Michael Robertson. "There was a time, five hundred years ago, when science was regarded as an art, and art as a science. And in the contest between the senses, the ear. … was conquered by the eye, which would henceforth be king. A new breed of painters aimed to reconcile the world of the senses with that of the mind, and their goal was to conceal themselves in the details and vanish away, like God. A new way of perceiving was born." Anita Albus, herself a painter, focuses especially on the work of Jan van Eyck. Her feast of a book, illustrated with 12 full-color pages and ten full-color gatefolds (beautiful, but not easy of access), is dazzling in its boundary-crossing erudition and its imaginative sweep. And it deftly ...
1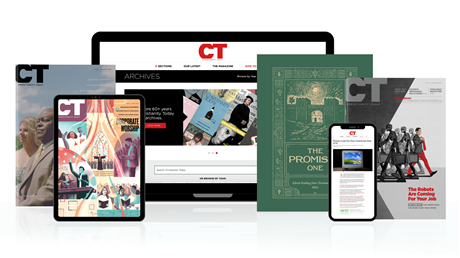 Subscribe to Christianity Today and get access to this article plus 60+ years of archives.
Home delivery of CT magazine
Complete access to articles on ChristianityToday.com
Over 120 years of magazine archives plus full access to all of CT's online archives
Subscribe Now
The 10 Best Books of 2000
The 10 Best Books of 2000