Vatican closes St. Peter's tomb
Claiming that throngs of tourists have damaged the confessio of St. Peter's Basilica in Rome, and thus damaged Peter's tomb "through humidity, damp, saline encrustations and microbiological phenomena," the Vatican has closed off access to the tomb—even to scholars.
Church ousts pastor who ousted organist for affair
Philip Evans, the vicar of St James' church in Wetherby, North Yorkshire, has been ousted from his position after his congregation issued a no confidence vote. The bulk of the controversy stems from Evans' April firing of an organist who was living with his girlfriend (the organist is now suing for the "right to live in sin"—and £30,000). But Evans is also in trouble for trying to modernize worship at the church. "You've not got a choir and a proper organist and it's all happy-clappy music," in the words of Geoffrey Yates, who spearheaded the no-confidence motion. Attendance at the church is now reportedly half of what it was when Evans began.
Black pastors leave Democratic party in hopes Republicans can do better
Three pastors from Chicago's South Side have joined to denounce "the monarchy and dictatorship style of the local Democratic machine," to pledge respect for President-elect George W. Bush and Gov. George Ryan, and to warn African-American politicians who believe "we should vote for you just because you are black." "We need someone to start the healing process in this country especially in Chicago, and begin a dialogue with Republican leaders on how African-Americans can benefit from the Bush presidency," said Gregory Daniels, pastor of the Greater Shiloh Missionary Baptist Church.
Famous Florida abortion doc on trial for extortion
Dr. James Pendergraft is, by any definition, an activist abortionist. He sued the city of Orlando after it refused to allow him to open an abortion clinic, sued Marion County and elsewhere for not allowing police officers to moonlight at his clinic, and sued for a buffer zone away from protesters. And, according to federal prosecutors, he also lied under oath to extort a settlement from Marion County in exchange for dropping his lawsuit against it. Abortion supporters say the case is "contributing to the intimidating climate against abortion providers" and "is meant to punish Dr. Pendergraft for asserting his legal rights." Prolife demonstrators—and the presiding judge—say the case is only indirectly about Pendergraft's practice. (See more coverage of the trial from The Orlando Sentinel, BusinessWeek and the Associated Press.)
The other abortion battle
Here's how The New York Times began a story yesterday: "Renee Chelian was worried about her business. With competitors charging lower prices, she needed something special to draw customers. So she created an almost a spa-like atmosphere at her offices, with low light in the rooms, aromatherapy, candles and relaxing music. Ms. Chelian runs three abortion clinics in the Detroit suburbs, where competition is so fierce that each clinic owner is looking for an edge." A downturn in the number of abortions means fiercer competition among abortionists. But most lasting impression of the Times's story is just how lucrative abortion is. "There is less work and more income" in abortion than in other medical fields, one doctor tells the paper, which notes that "doctors can make several hundred thousand dollars a year working part time."
More articles of interest:
Related Elsewhere
See our past Weblog updates:
January 2

December 29 | 28 | 27

December 22 | 21 | 20 | 19 | 18

December 15 | 14 | 13 | 12

December 8 | 7 | 6 | 5 | 4

December 1 | November 30 | 29 | 28 | 27

November 22 | 21 | 20

November 17 | 16 | 15 | 14 | 13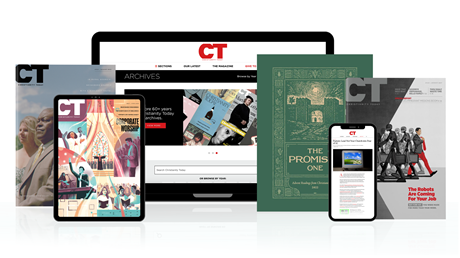 Subscribe to Christianity Today and get access to this article plus 65+ years of archives.
Home delivery of CT magazine
Complete access to articles on ChristianityToday.com
Over 120 years of magazine archives plus full access to all of CT's online archives
Subscribe Now
St. Peter's Final Resting Place Now Off Limits
St. Peter's Final Resting Place Now Off Limits